This is the same combination seen in
this thread
(I don't meant it's similar, I mean it's the SAME parts).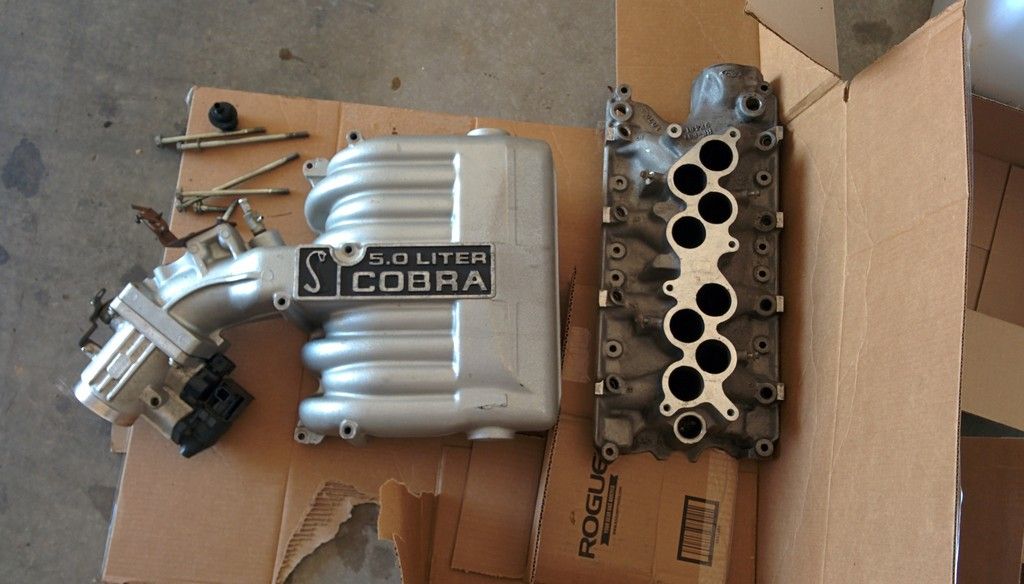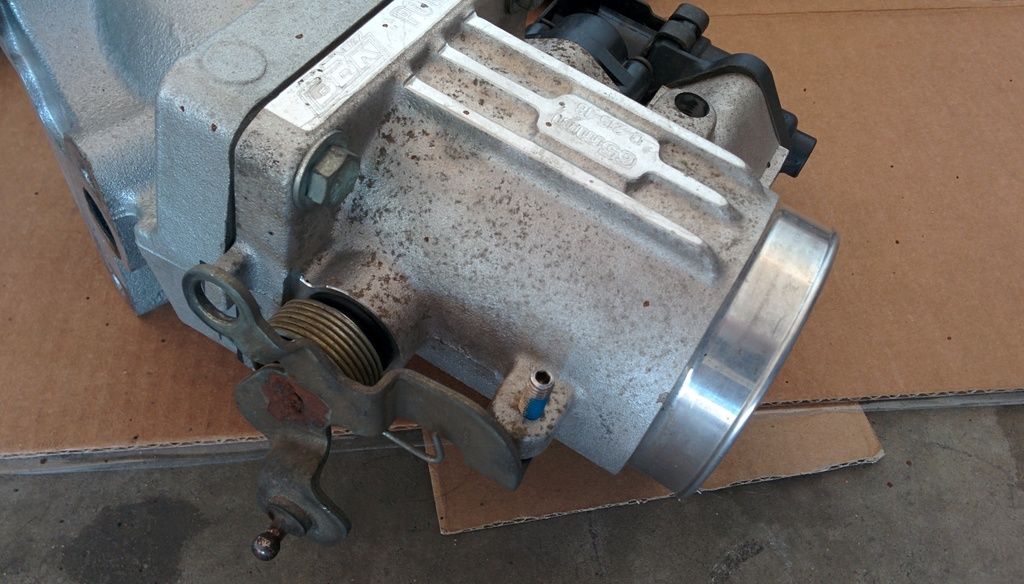 The upper is allegedly extrude-honed. I say allegedly, because I didn't have it done and have never seen another extrude-honed part to compare it to. The previous owner told me about the extrude hone AFTER we had decided on a price and was shipping it to me (there was no attempt to extort more money from me). He stated he had a number of manifolds for sale, and had forgotten this one had been extrude-honed. I have no reason to doubt him, but it wasn't something likely to make any difference with my stock longblock. The inside walls of the upper are smooth and have a different finish than that of the lower, for whatever that's worth.
You can see where there was some hood contact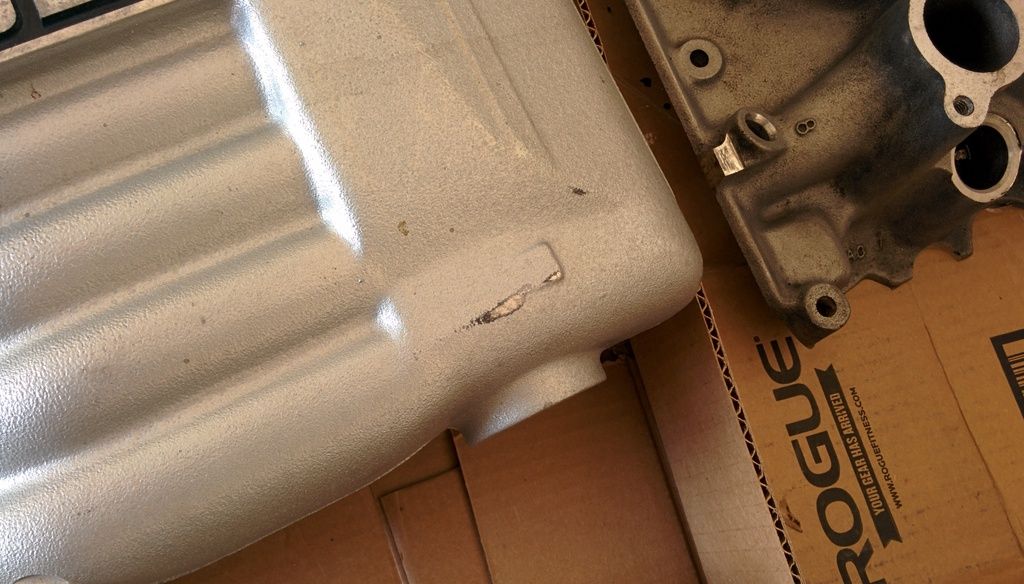 The lower does not include a bung for an ACT sensor. You will need to extend your wiring harness and install one in your airbox or elsewhere in your intake track.
Upper-lower fasteners will be included. Gaskets, mounting fasteners, fuel rails and injectors not included
If interested in fuel rails or injectors, please contact me. These are not exotic or Cobra-specific parts. These were transferred from my stock manifold.
TPS and IAC valve are included, although I cannot vouch for their condition.
Now with 99% fewer spiders
(edit: Pics at top of post are current. "spider pics" are from a few weeks ago, during a parts-liberation expedition
Asking $450
Price does not include shipping. I accept cash and Paypal (I will split any Paypal fees with the buyer)
Preference will be given to local buyers. I am in Tempe, AZ. I often travel south through Tucson and down to Bisbee. Anywhere within an hour or so of those places would qualify as "local" for me. I won't deliver the parts to your door, but I will meet you halfway. Bonus points if "halfway" is somewhere pretty and I can pass the trip off as "sightseeing." Bonus points are redeemable for high-fives. Bonus points have no cash value.