Discussion Starter
·
#1
·
Well, I think it is time for me to "unveil" my project. But before I go into details about the project, let me tell you a little bit about how I came into the conclusion about turbo charging my Cougar. Before I decided to turbo charge my car, it took me more than 2 years of research because I did not knew anything about induction so I had to get my brain up to date about it. So after does two years of research, another year came when I started to gather up the majority of the parts for me to to the build. Now, I decided to go with T3 Turbo coupes turbos from a manual because the turbos are bigger than the manual turbos, .63/.60 are the size. Of course to go with the turbos, I went 39lbs from a cobra, l-maf, 3.55 t-lock (was planning on going 3.73, but did not wanted to affect that much since I do a lot of highway driving, walbro 255 HP, 04 mustang GT TC, 2 38mm at 8psi external waste gates, HKS SSQV BOV, 28X7X3" IC, manual boost controller, FPR, all of the oil fittings, gaskets, plus all of the mandrel bent j's, u', pipes and all the silicone hoses.
Not, let me show you some of the mock up pics that I took before I started actually doing the build up.
In this pic, I was testing as to where I could put the IC, so I though it was a good place to put it in.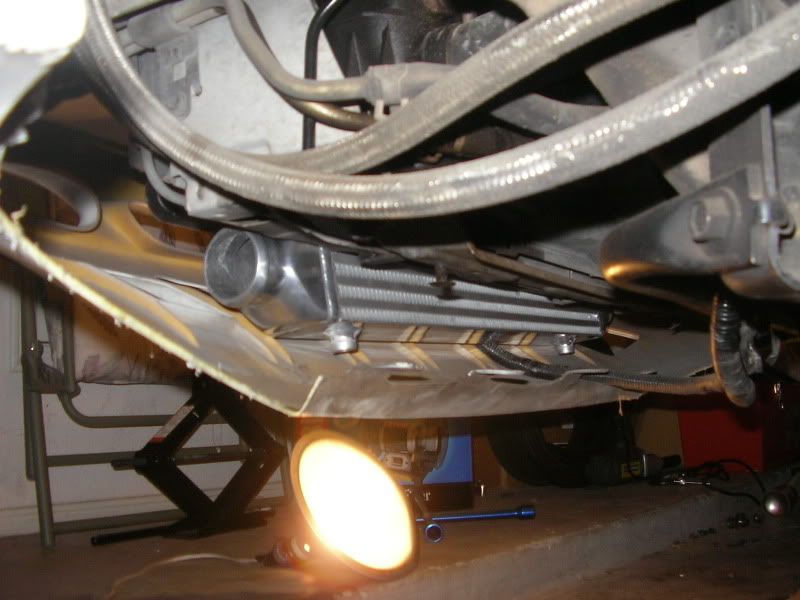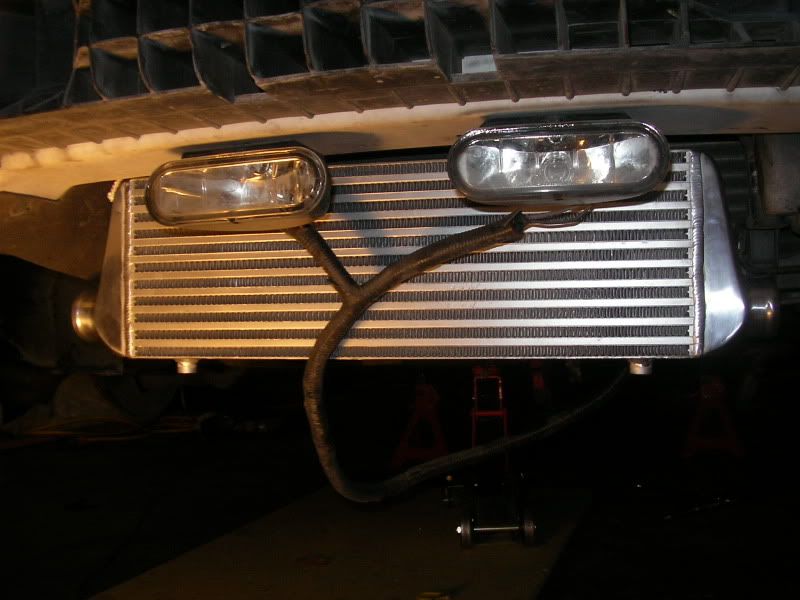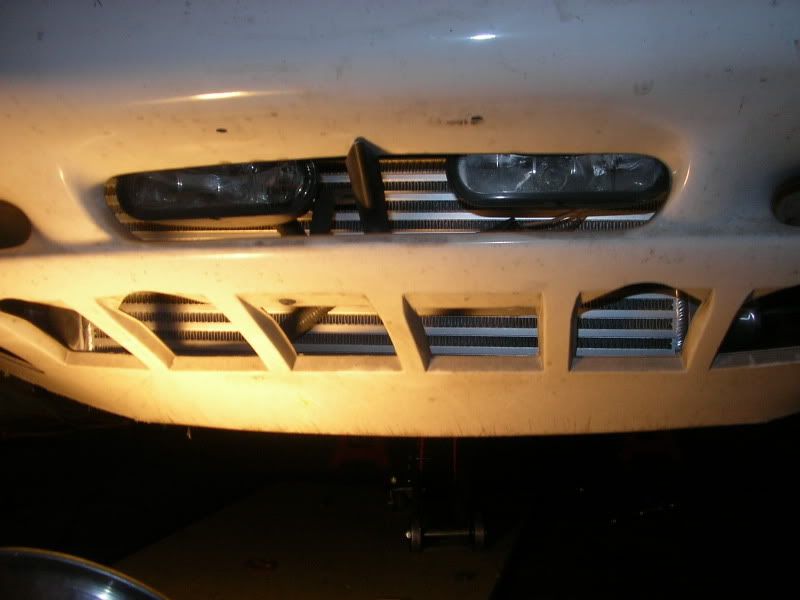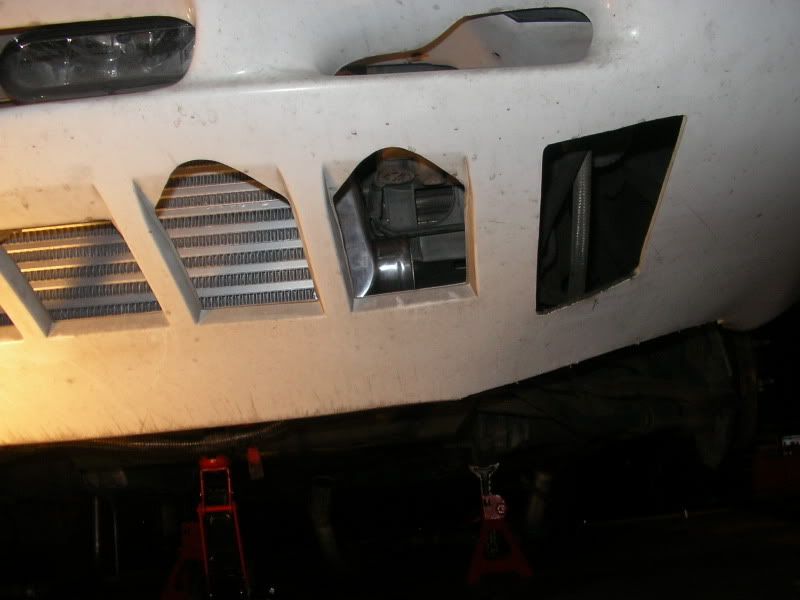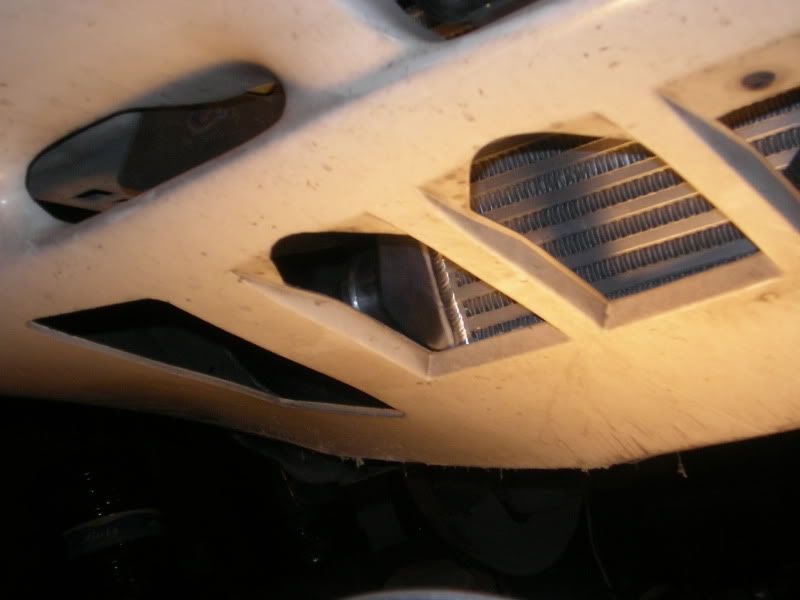 Some random pictures of the stuff I bought before I go to the actual build.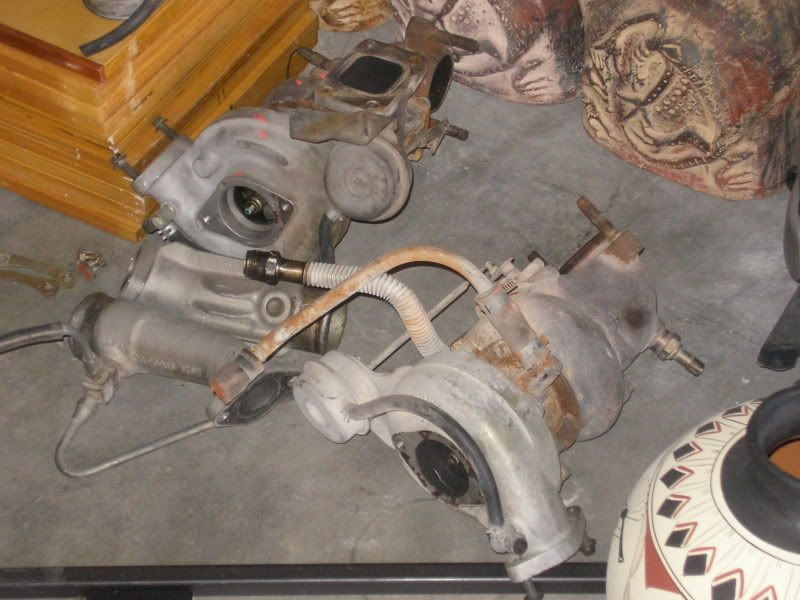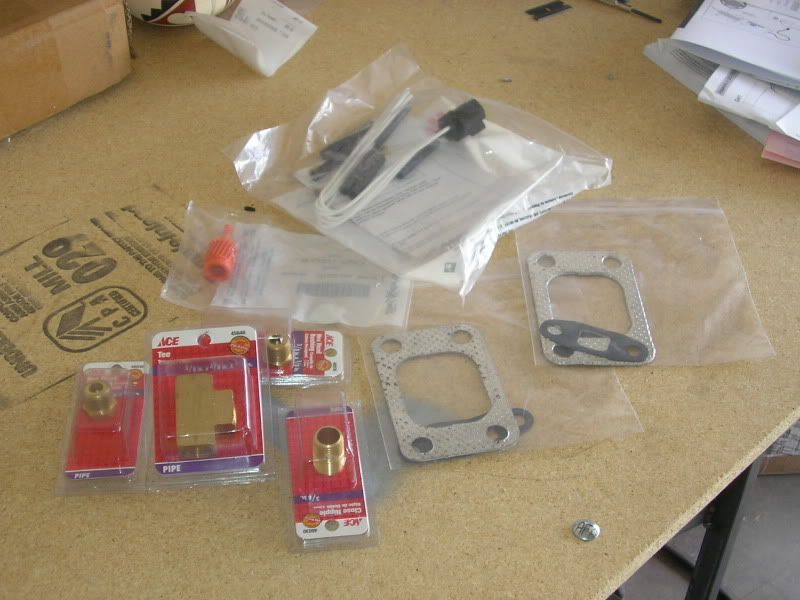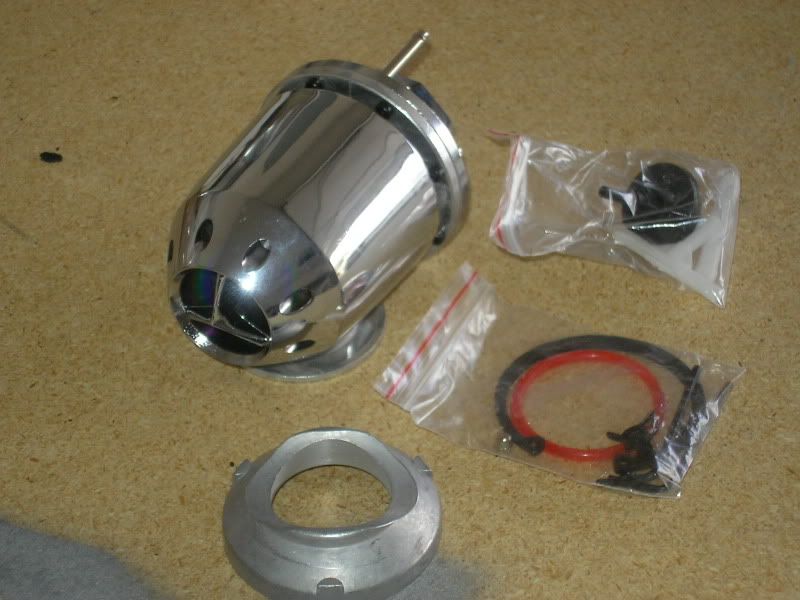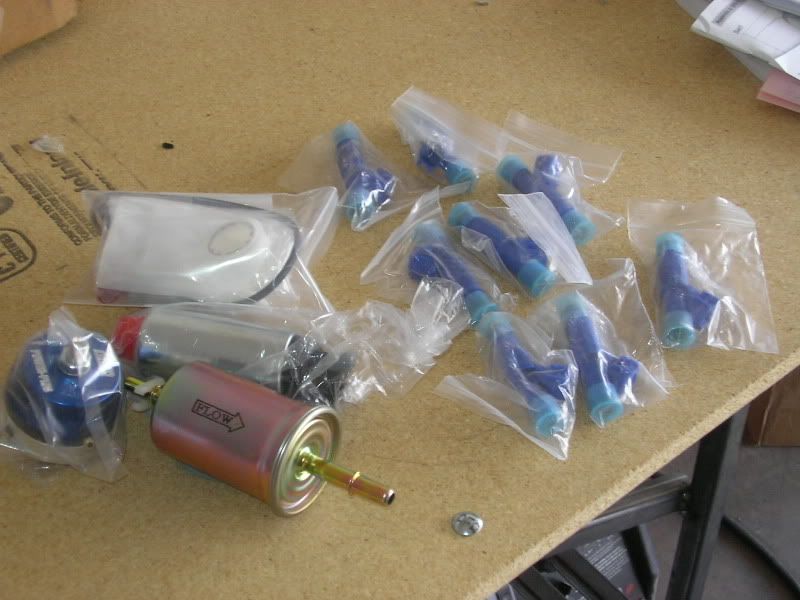 I bought more pipping after this.. LOTS more..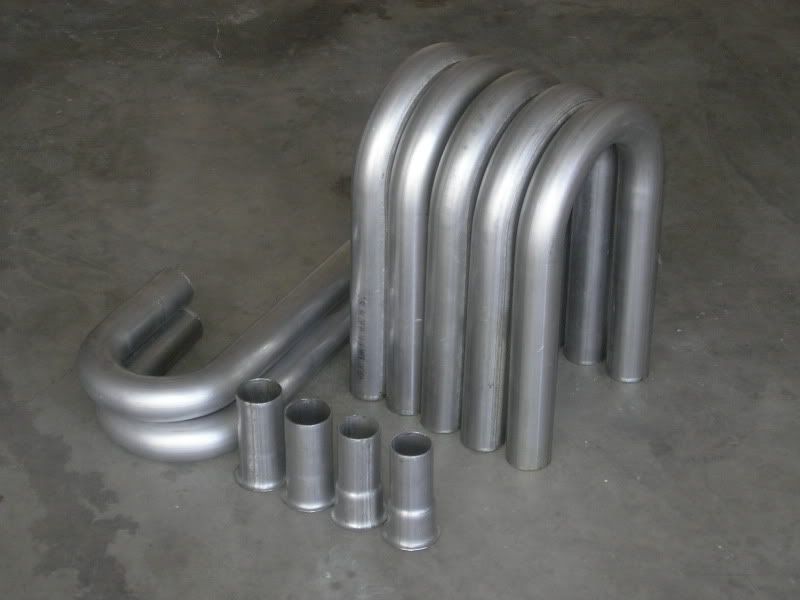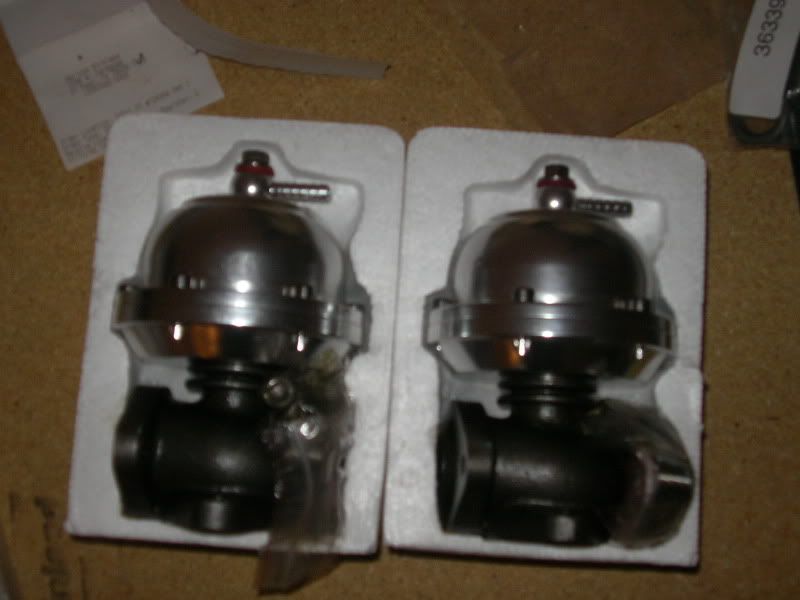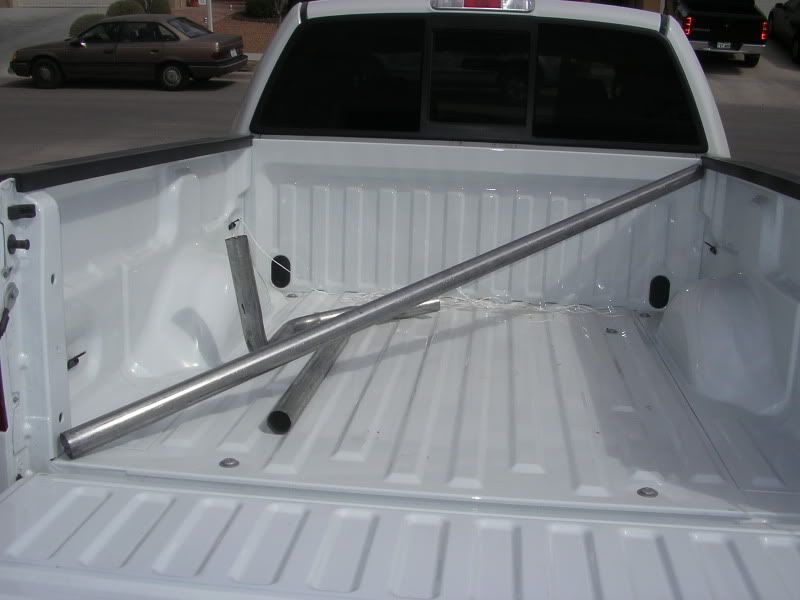 Now, to the actual build. I was so unsure as to where to start. At the beginning I thought if creating log style headers and replace the stock headers but that would have required more time, so I decided to use the stock headers and decided to do this: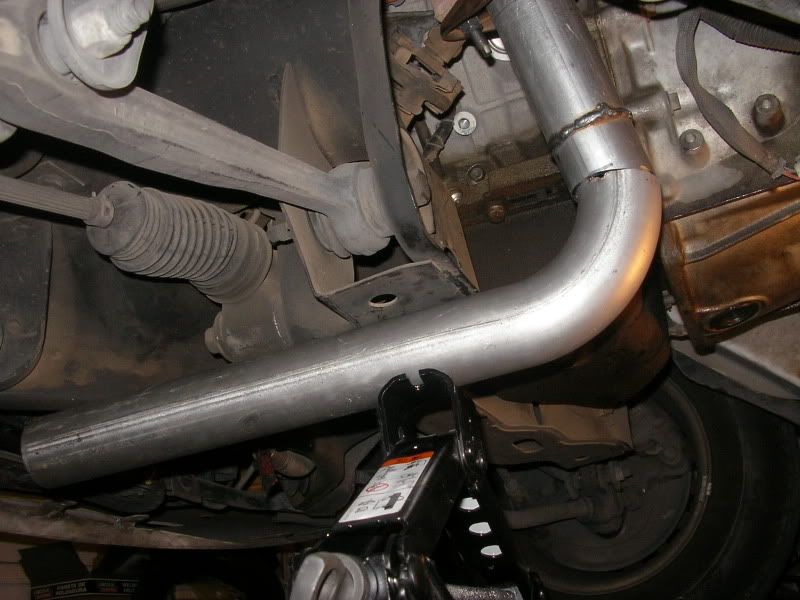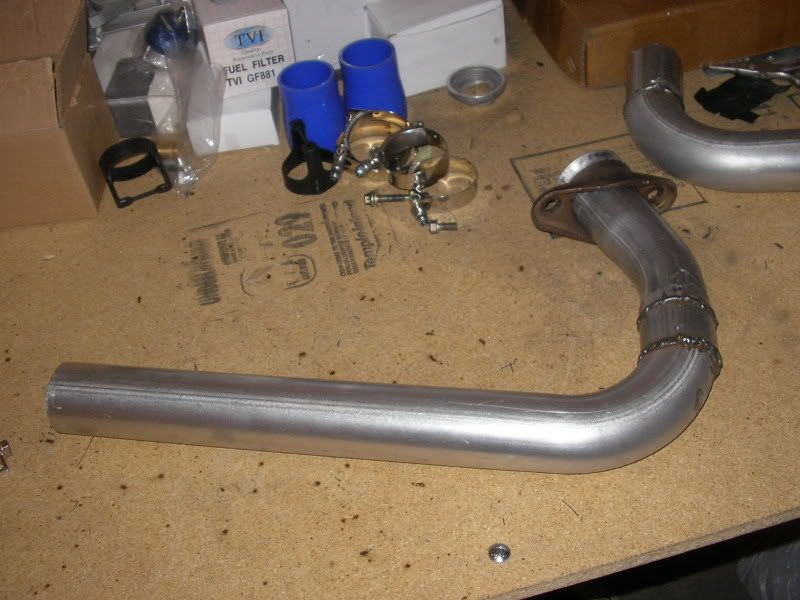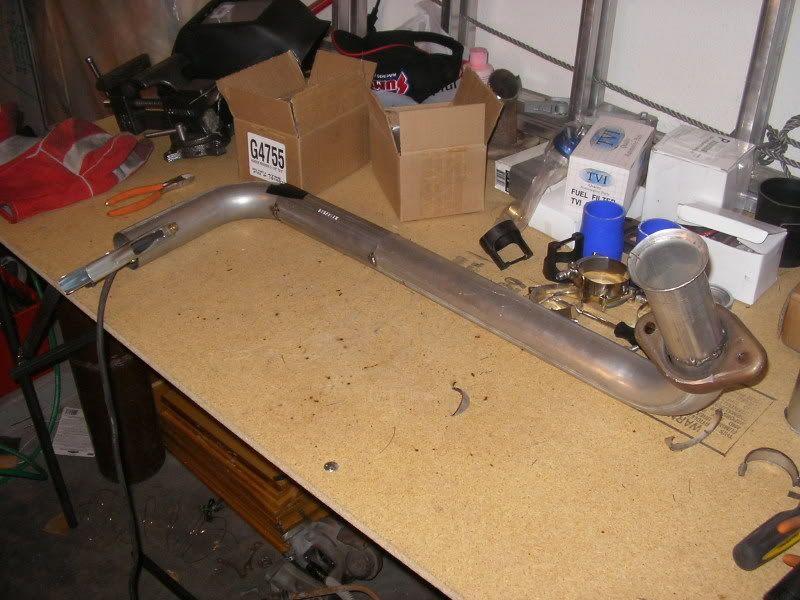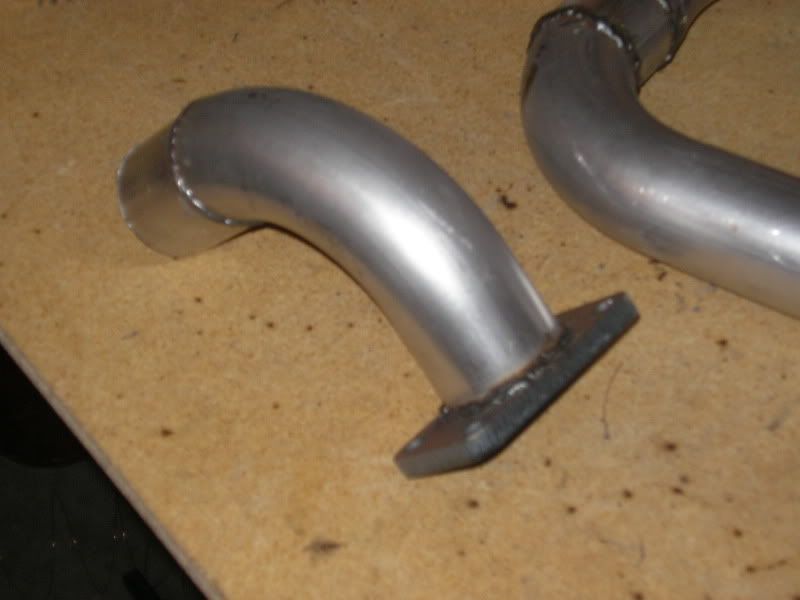 And, the final piece for the driver side...
Now, to the passenger side. Here are some shots of the downtube welded up. Pardon my welds, but I am not welding expert yet.. I used a gas mig. Bought it at Home Depot. Lincoln Mig.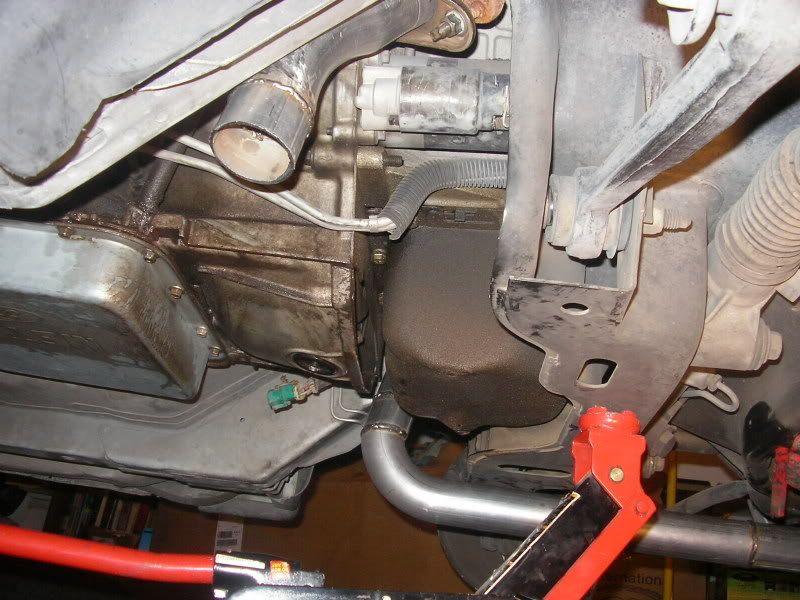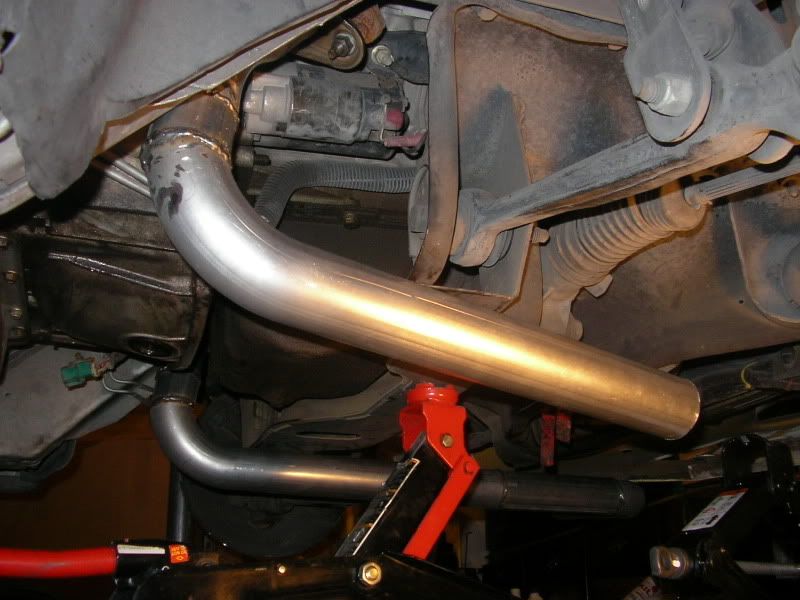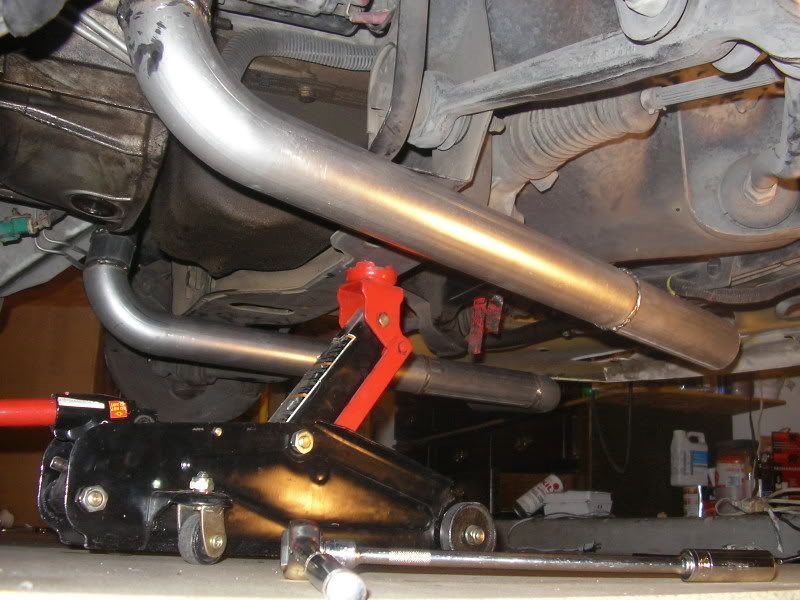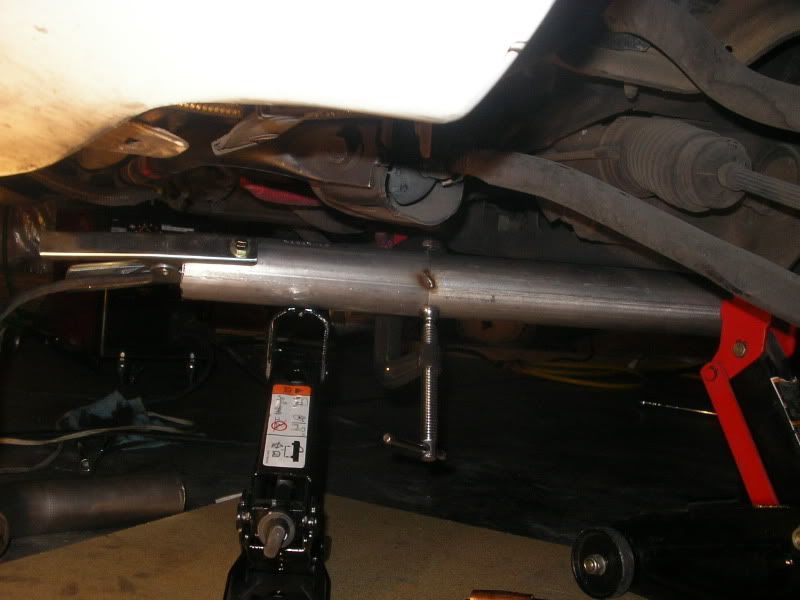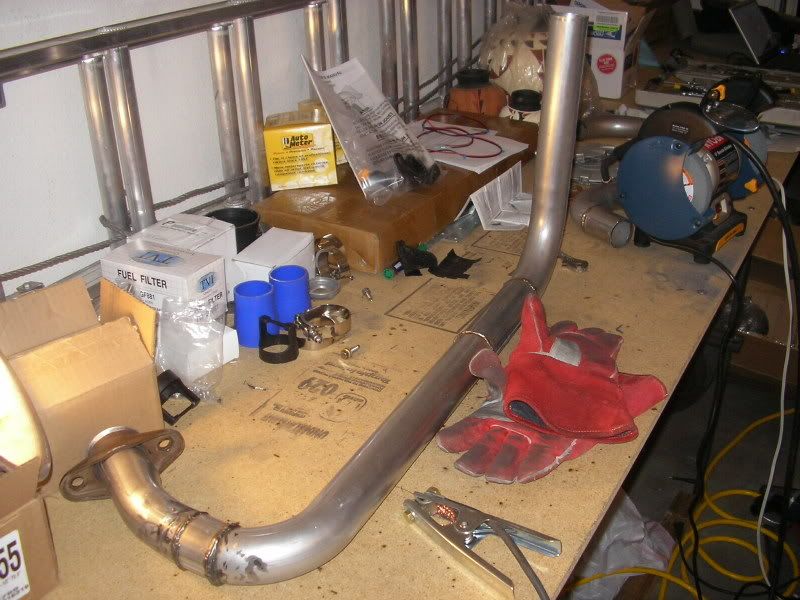 So far so good uh?! Well, after that, here are some pics were the turbos will be mounted...