Alright, I did the swap that I been planning for awhile. Funny thing is, I got kind of "forced" into it. Here's what happened (please read this thing because I have a couple of problems):
1) Lady comes home says car is screwed up.
2) I test drive, it almost leaves me stranded a couple of times.
3) I figure maybe TPS because it had been acting funny for awhile, but only occasionally.
4) I attempt to remove the old TPS screws; wouldn't budge. I use an hand impact phillips head.
5) I broke the old throttle body! What a pisser, guess I'm doing that swap I've been planning! LOL
So I installed a 2003 CV PI Intake, 2003 GT Intake Tube, 1997 Marquis Fuel Rail, 1996 Bird TB, EGR, ICV & Throttle Cable and brand new TPS, O-Rings, & PI Gaskets.
Here a picture of the (almost) finished install. I still need to put some wire loom, EGR tube, CC cable, & PI alternator bracket on, and drill and install the computer temperature sensor.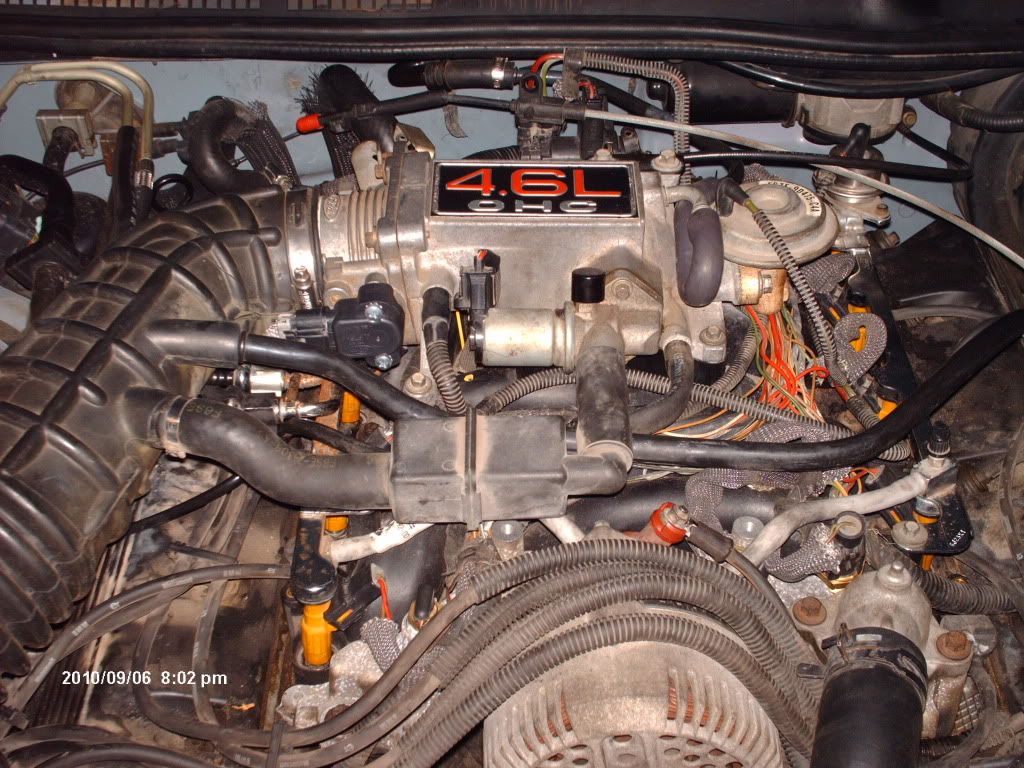 Here's the old stuff:
Intake (first $25 takes it! Notice the broken throttle body where the TPS top screw was):
Miscellaneous 1995 stuff: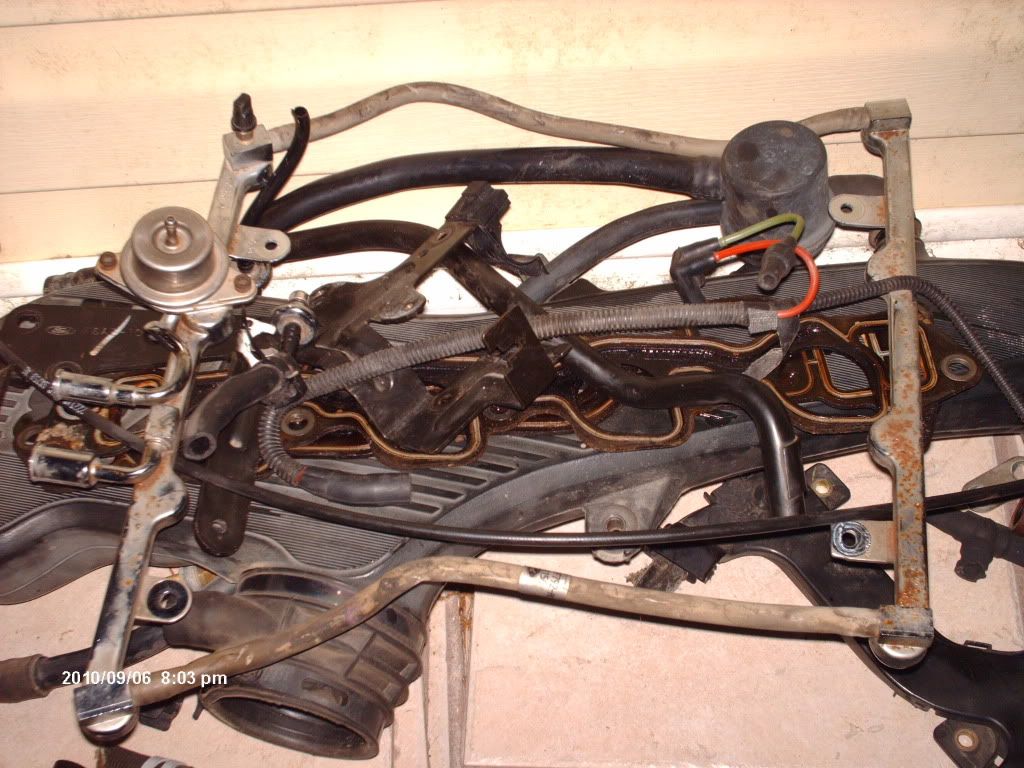 MY PROBLEMS: Ok, it started fine (after fuel pumped up).
1) It won't idle over 350-400 rpm. I disconnected the ICV with it running, makes no difference (I suspect it isn't working)
2) Throttle is very NOT responsive. I hit the gas it hesitates big time then revs. Is this because it hasn't entered "closed-loop" (and won't until I get the sensor installed)? Is it because I haven't adjusted the new TPS (there really isn't a lot of adjusting to do).
Anyways, let me know what y'all think and I'll keep you posted as I finish up this project and iron out these final issues.