So theres been this car in the back of my stores parking lot for about 7-8 months. I asked the girl who owned it why was it still there, she said she was using it and then the transmission broke and the car wouldnt drive so she bought a new car and left it there.
I asked her how much she wanted for it and she said 500, and before i could say anything she said but ill take 250, so i went to the atm and came back and bought it thinking it didnt run....
well i went to the parking lot, it didnt crank. battery seemed dead. i went to autozone and bought a used battery for 25 dollars, a set of spark plugs for 4.50, grabbed my tool set and went back, replaced the battery, changed the spark plugs, fired right up. Well she said the trans was messed up, so i stuck it in drive and it didnt want to go, so i stuck it in 1st (auto) and it drove fine, went to 2nd, it was fine, then i stuck it in D and its been fine ever since!
i drove it about 50 miles yesterday with no problems, well i say that, the trans slipped 2 or 3 times but went right back in gear when i eased off the gas.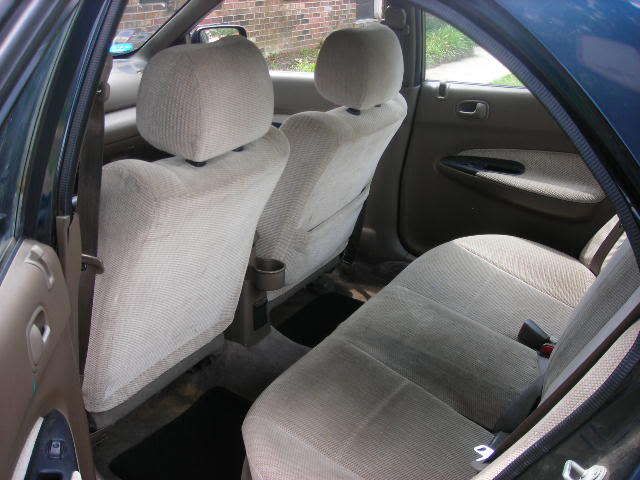 1995 mazda protege, 196k miles.