All credit goes to my father JDR. I'm just posting some insight since he loves these cars but doesn't do the forum thing.
My dad has been battling issues with the passenger side chain, tensioner and tensioner arms. He had a chain failure and recently a tensioner failure. Below are some things to keep in mind.
1. All tensioners are not created equal. Every brand is different and each has their drawbacks. He did a 17 page article / dissection of many different brands but thats a little long to post in a forum. Inspect any ones you buy (including ford) to make sure it's not broke from the beginning.
2. The tensioner is supposed to shoot oil up at the chain AND through the chain guides. A dry run with the covers off may be beneficial to make sure you are getting proper oiling. He tried multiple tensioners (all new) and chain guides and all sprayed oil into the chain guide instead of on the chain.
3. The drivers side has less issues because oil naturally drips onto the chain if it leaks or fails. The passenger side has to shoot up.
4. Oil pressure can also be adjusted by the tensioners. If you want more oil in the heads, it may be worth going with a tensioner that has smaller holes oiling the chain. It is just another method of reducing oil needs since the tensioners spray oil up but some have smaller holes then others.
If none of this makes any sense, well just take chances lol.
Some pics for your entertainment.
Starting to test oil flow. Oil does not spray everywhere like some would have you believe. Recommend removing sparkplugs and hooking up a 10 amp charger to get proper oil flow. Will take close to 30 seconds to see oil at passenger side tensioner. A great way to prime a new engine.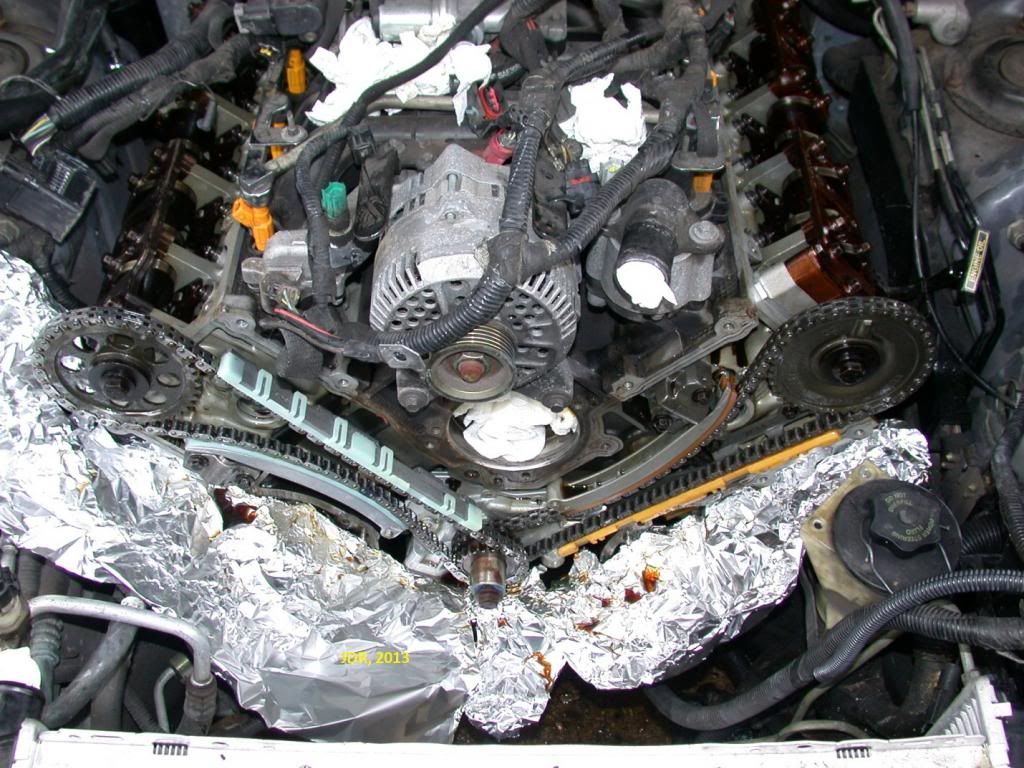 Proper oil flow. Shooting up towards chain and also flowing out center of tensioner piston to flow onto the chain guide.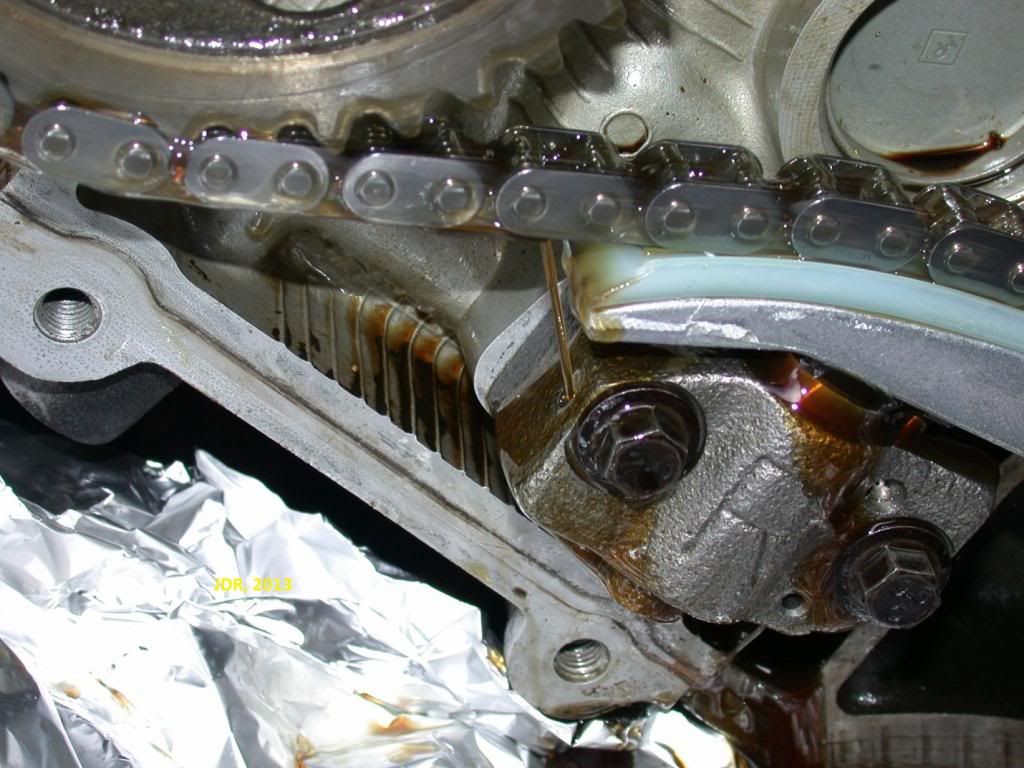 Tensioner was good but factory ford and aftermarket guides were too long. Oil hit bottom of chain guide instead of hitting the chain. All tensioners (6 different) did the same thing so it wasn't an angle problem with the drilled oiler hole.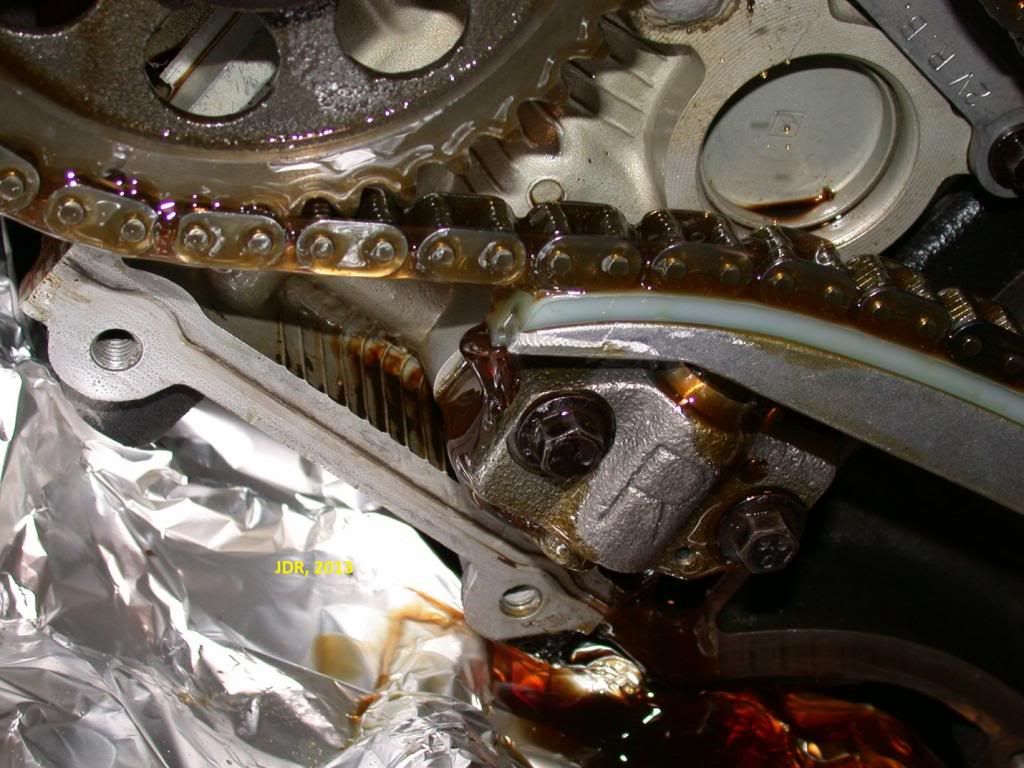 Chain guide trimmed to make room for chain oiling (refer to previous picture of problem.)