Discussion Starter
•
#1
•
So, last weekend, the family and I went on a trip. Took the truck(97 F150 4x4 4.6L) to San Antonio and back. On the way up there, I noticed at higher speeds(say 80+) the battery light was coming on. No problem, slow down some, light would go off..........back track about a month ago, I noticed in high rpm's that my battery light would come on and then go away as soon as the rpms would drop off.....fast forward to last weekend, on the way home the battery light was coming on again.
So, I tried slowing down, but had to slow down to about 60mph, and the light would go off. But driving that slow sucked! So, I pull over at a gas station, pop the hood to check things out. All seems fine, batttery looked okay, wires and terminals were good, the alternator was not that hot, you could leave your hand on it. Anyway, at idle, the battery light went off...seemed that the alternator was charging....well, the whole way home I would drive for about 30 miles, pull over and let the truck charge up.
Got to about within 100 miles from home, and the light was staying on. I was watching the volt gauge, and it never dipped past the middle of the gauge(which I estimate is about right at 12 volts). So I just kept driving all the way home hoping for the best. Well, we made it.
Got the truck unloaded, grabbed my volt gauge, and checked things out.
The battery was sitting at 12.11 volts with the truck off.
Truck running, 11.98.....bad alternator.
Luckily, I had one sitting around.(came of the bird).
swapped pulleys, bolted it on, charged the battery, started it, and all was good!
Anyway, you're probably wondering where I'm going with this story.
I have heard of people rebuilding their alternators, but I myself have never given it much thought....the only things I could think of, was nah, I can't do that....there has got to be some magic in rebuilding those.
So, I started to look on the net on rebuilding them.
It actually seems pretty easy.
Even the parts are relatively cheap.
So last night, I decided to start taking mine apart.
Here is what I found...
(warning, crappy cell phone pics)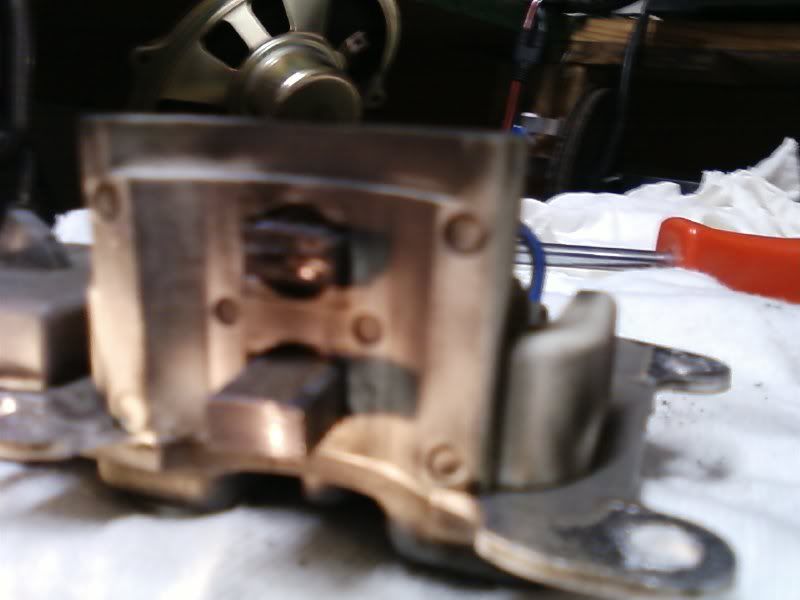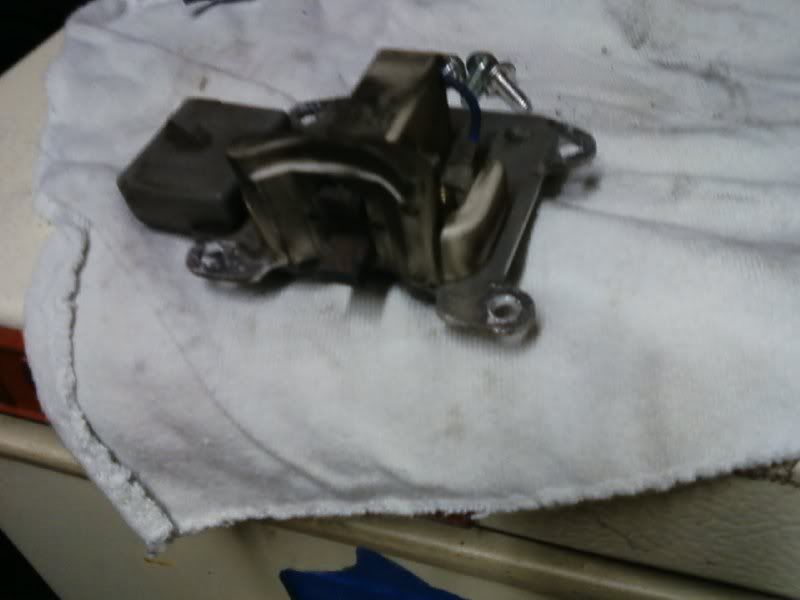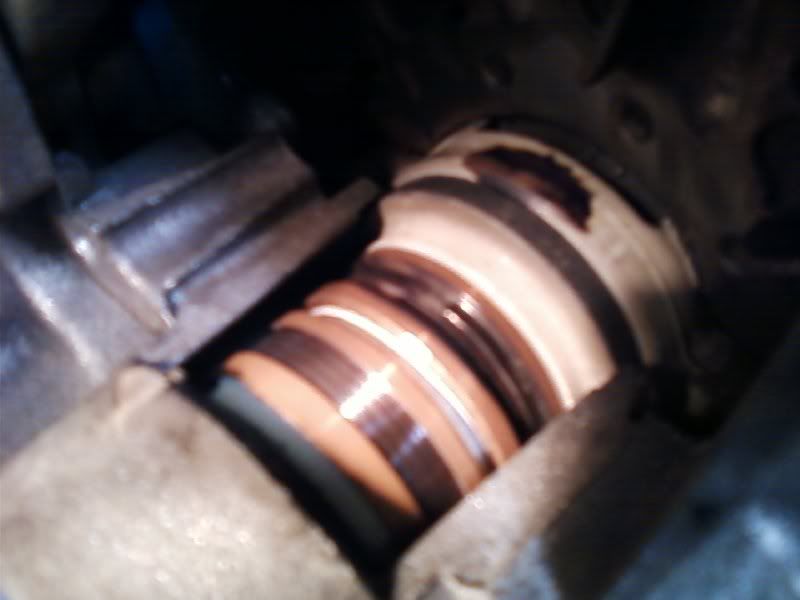 looks like we've got 1 burnt brush that made a groove in the commentator.
So, looks like a new set of brushes and a new commentator is needed to fix this.
Has anyone rebuilt one before?
thoughts?