Discussion Starter
•
#1
•
Here's my story: The paint is only a year old, no rust was present when my bird received a glorious clear coat refresh last May.
About a month and a half ago, rust started creeping out just in front of the rear tires on both sides. I was driving her out in the fiercely salted Blue Ridge Mountains of Virginia this past winter, but I've never seen rust travel so quickly.
Passenger Side Rocker: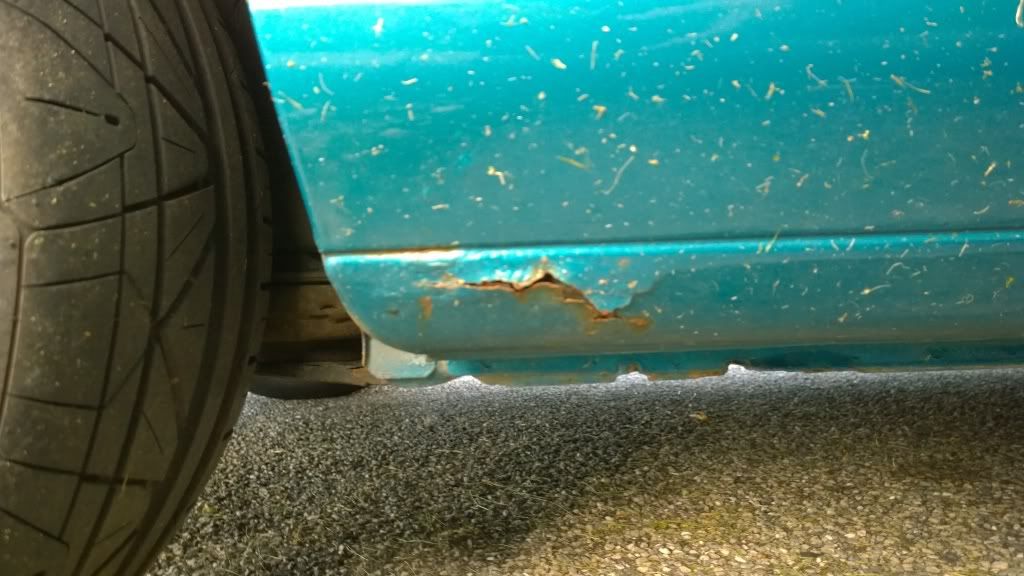 Underneath The Passenger Side Rocker:
Question is... What's the best way to handle this? Has anyone come up with a foolproof, no nonsense solution to the Great Rocker Rust Issue?
Looks like I should shy away from
foam
...
Refrain from any
sound deadening
...
And I should remove those
stupid flat steel shims
.
Long story short... Is there any Evil Overlord-Approved "standard" fix for these rusted rockers or is this just a body shop hope-and-pray kind of thing?
(sorry for the lengthy post)