The 2V roots blowers (AED/Tork Tech/Saleen/SVO/Roush/ect...) have the alternator mounted in the same place as stock, only they may be flipped around on the stock block mounts(AED, TorkTech) or set at an angle with a custom bracket to clear the blower snout.
Perhaps I can run 2 alts face to face in the stock location or just add a second where the drivers side coil is located. Will they work fine rotating backwards?
I can fabricate my own brackets.
Here is a 4G alt reverse mounted.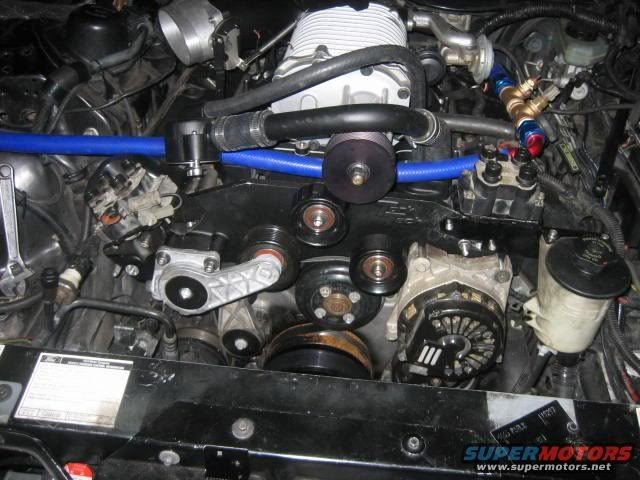 And here is a 3G alt.