Discussion Starter
•
#1
•
My T-Bird is a second car these days, and only comes out in the warm weather. I've ust finished getting some rocker rust repaired, and have completely undersealed and wax injected the whole car. I left home in the T-Bird to go to work yesterday morning, and 5 minutes into the trip, this happened:
The woman in the shot is the person responsible.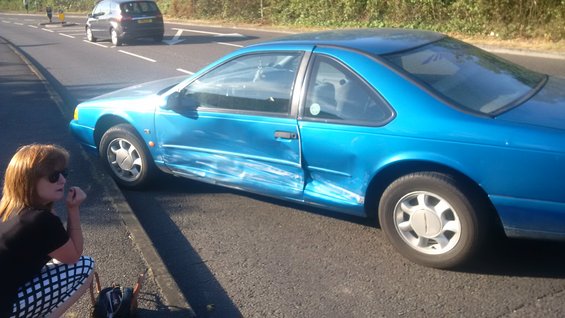 She lauched her Fiat out of a side road as I was travelling along at about 35mph, completely oblivious to me even being there. I swerved to avoid her but couldn't. Although she'd set off from a standstill, it was quite a heavy impact. I smacked my head on the door frame, and the door is jammed shut - had to climb over the passenger side to get out. The door frame is distorted, door panel, rear wing, rocker, and the rear edge of the front wing. I am absolutely gutted.
Car's been taken away for assessment, but they think it'll be written off (dunno if that translates into US, but its uneconomic to repair, and they pay me a figure for the value, and the car becomes theirs).
I saw a a bodyshop guy today, and he thinks it IS repairable (hooray!!) so I may be after some of my good friends in the TCCOA over in the US to get me a door from a bone-yard at some point....
Here are some more pics.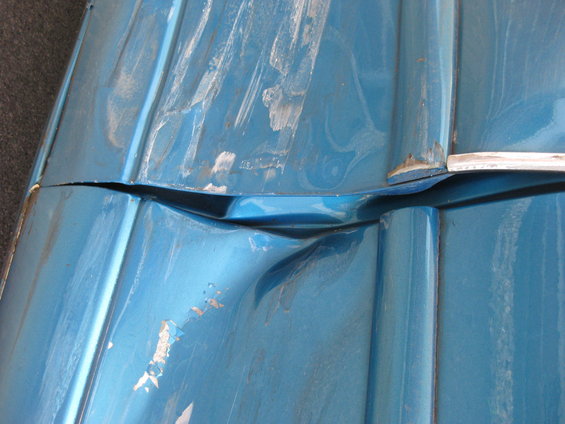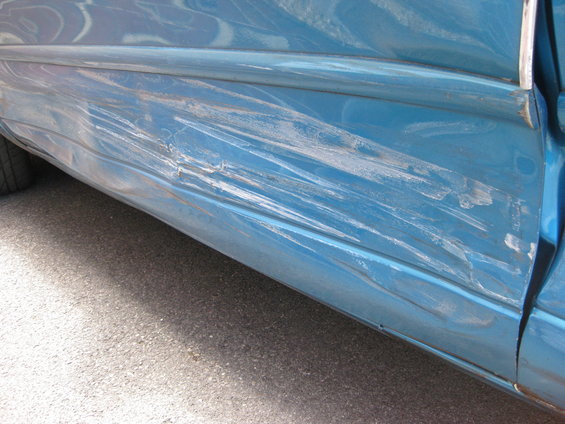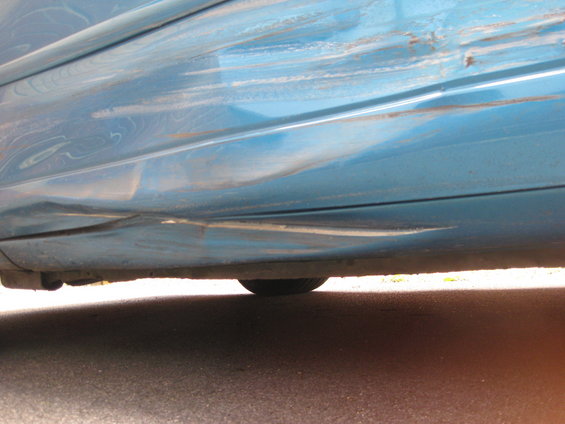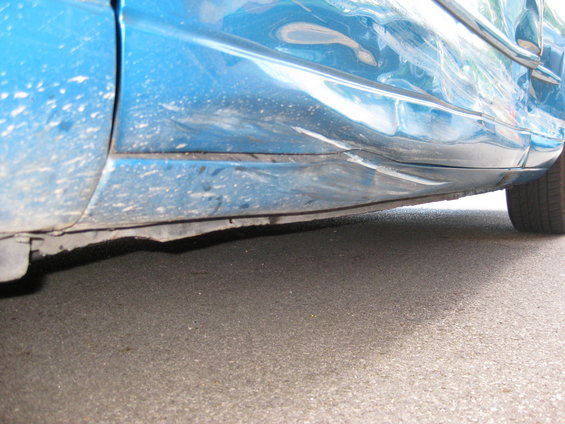 Good job I've just had the rust repaired in the rocker, and it still had all its strength! The car took quite an impact but I was ok.
Oh yeah, this is the car that she was driving. Barely a mark on it!!