Discussion Starter
•
#1
•
I was going to put this in the ghetto thread but A. this deserves it's own thread <strike>to mock it</strike>, and B. I'm sure someone <strike>blind</strike> would defend the talent it took to kreat such a kool kar.
Brought to us by ebay for the low low price of $55,000 (who needs a GT350 for less???).
1949 FORD WOODIE BARRIS KUSTOM. Started life as a 1998 Mercury Cougar. Now it is the COUGAR WOODIE 2050. The GEORGE BARRIS creation was introduced at the 1999 Grand National Roadster Show. Complete front-end from 1950 Ford. Grille shell from 1950 Merc panel. Center is hand-carved & stretched Gold leaf BARRIS Crest. Head lights are English Lucas tri-beam. 1950 Ford Station Wagon rear body installed. Completely fabricated to fit undercarriage suspension and flooring. Front doors and top formed into the flooring section. Corvette finned and ribbed sidepipes. Wood hand-formed and stained side oak with round pegs. Exterior paint- Gold Pearl-of-Essence, 40 coats. Sprayed flowing-sequence of gold flake. Push button on Can-over Air Suspension. Gold Anodized foot and gas pedals. Colorado Custom Wheels ' Severance' style with oak spoke inlay. DASH IS SIGNED BY GEORGE BARRIS!! PAXTON SUPER CHARGER 4.6 L V8, 4 Speed Auto Trans. 13,660 MILES. Many other details that GEORGE BARRIS the maker of the ORIGINAL BAT MOBILE is known for. REASONABLE TRADES CONSIDERED CALL 313-350-3400
http://www.ebay.com/itm/Ford-Other-CUSTOM-1949-ford-george-barris-kustom-cougar-woodie-2050-/191487627063?forcerrptr=true&hash=item2c958d4f37&item=191487627063&pt=US_Cars_Trucks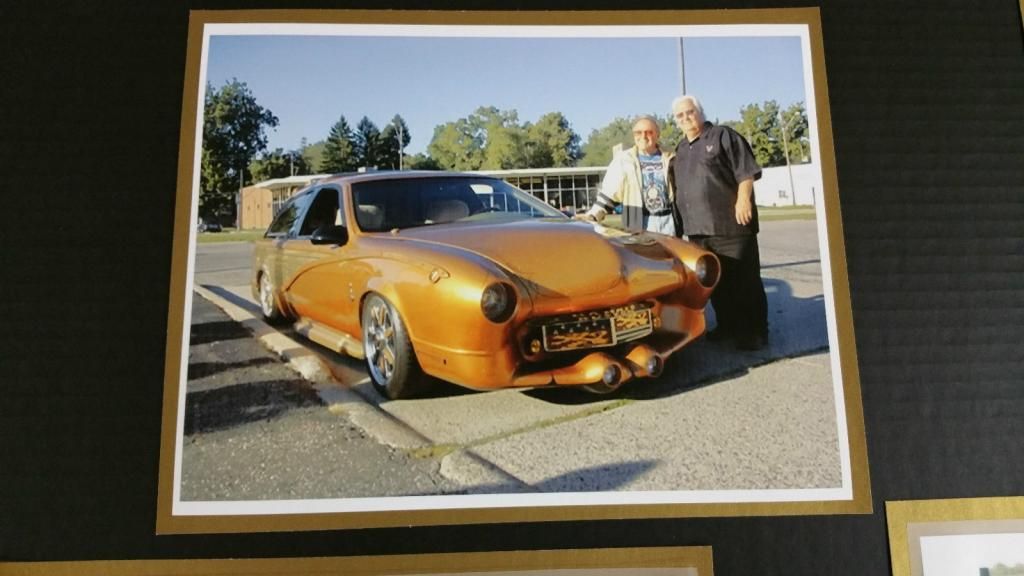 Ah George Barris, creator of such fine Ford based kars such as the subtle Lincoln Bugazzi, what a genuine talent.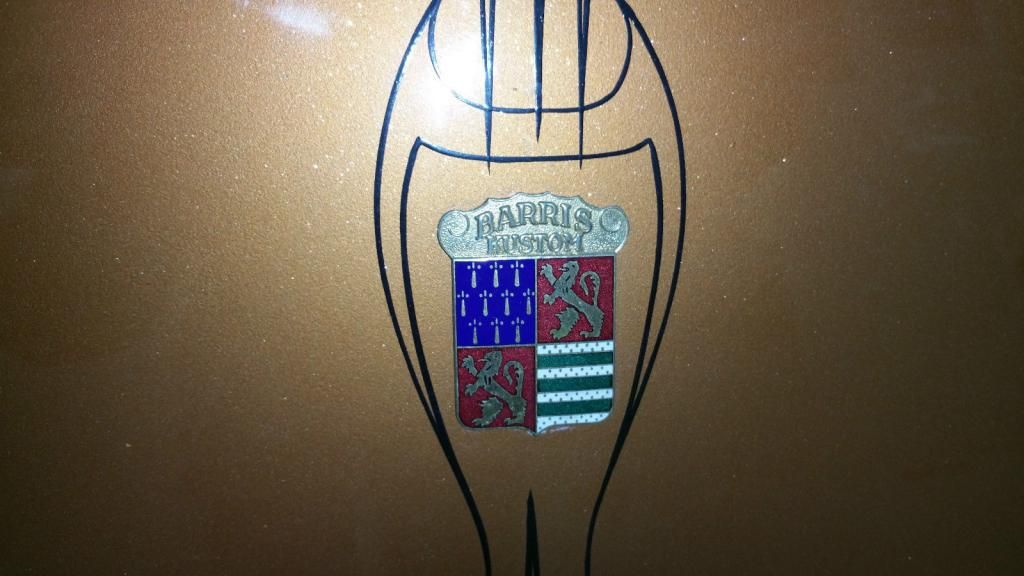 Ah what a finely krafted emblem, I believe that's duplicolor gold paint around the glued together Peugeot emblems! Fancy! Unfortunately, one Kriticism I have is it's a little too french now, how am I to be sure this kar was actually built in southern Kalifornia by such a legend???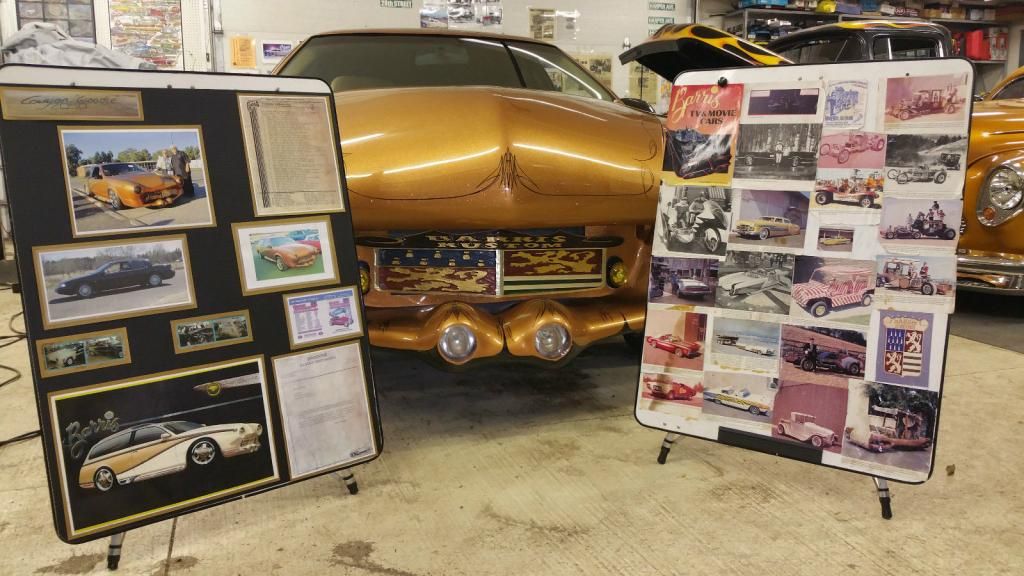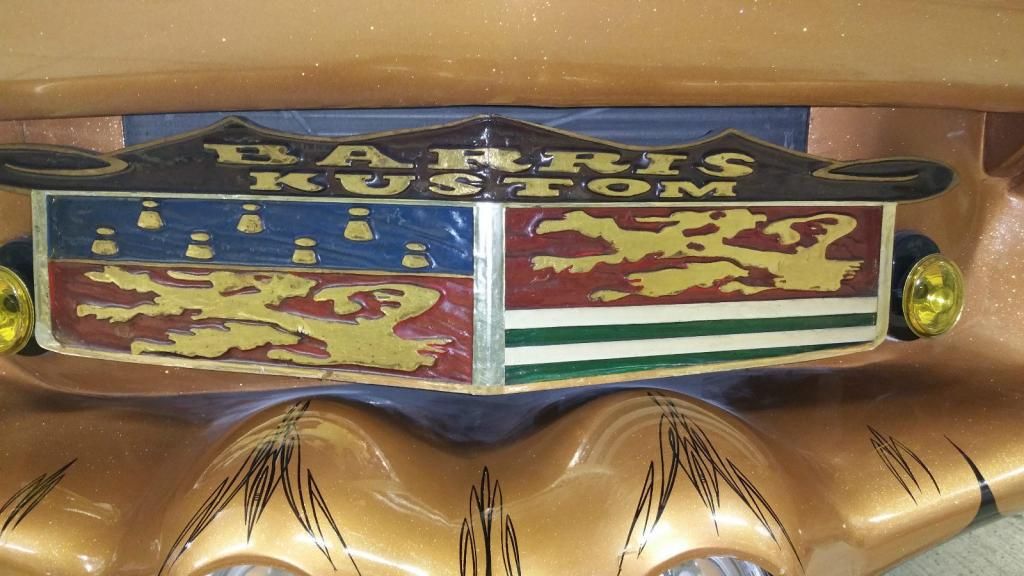 Ah that's better, and what a tasteful, high quality, not to mention well thought out execution. It must have taken at least half of 5th grade art klass to make that beautiful piece!
Let's have a look at the rest of this masterpiece shall we?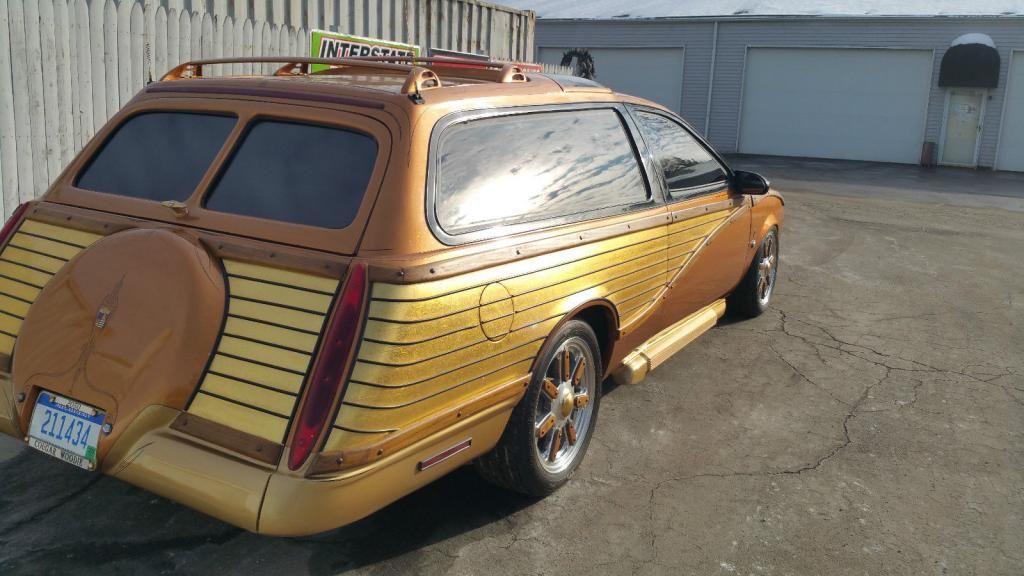 A little low, would hate to damage that finely krafted koach work and kustom TOTALLY FUNCTIONAL side pipes, let's ask the portly owner to step out...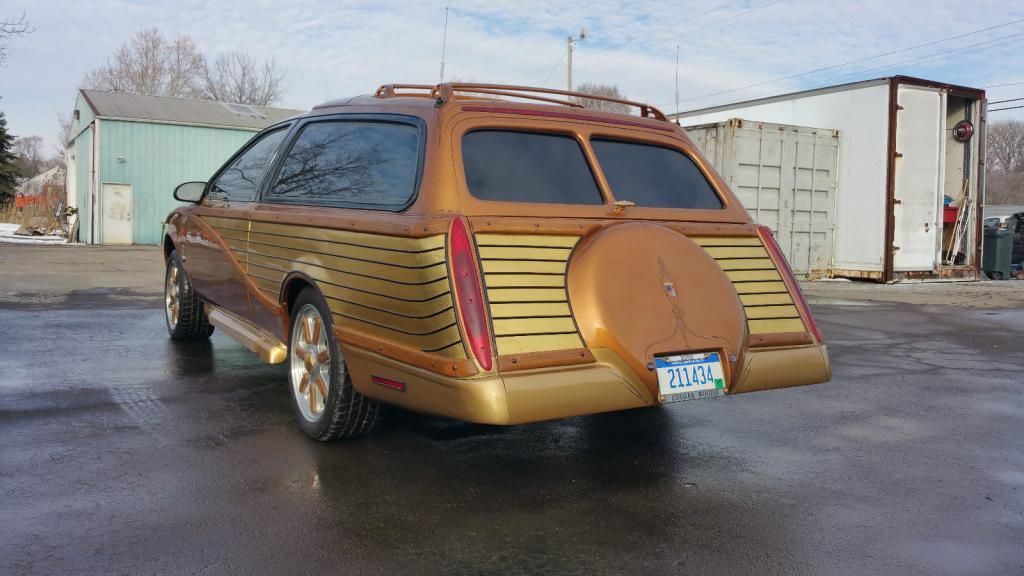 Ah much better.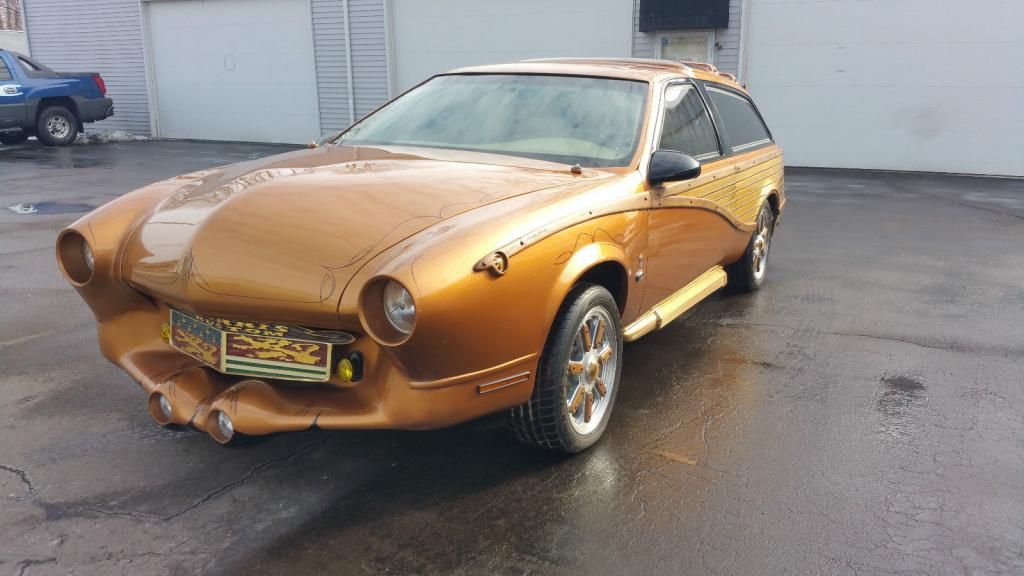 Normally I'm not a fan of wheel rivets since they tend to be non functional, but not these!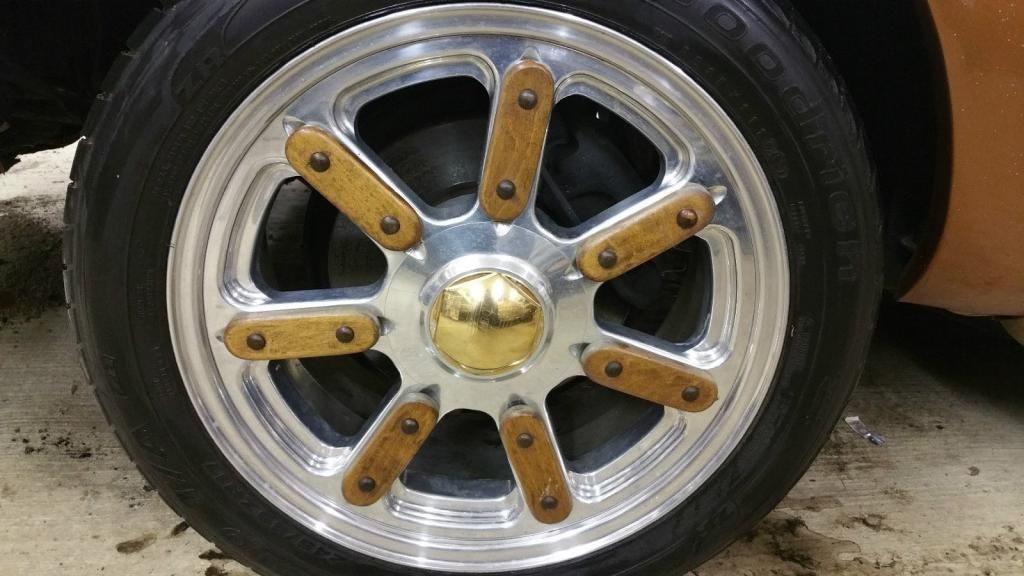 Genuine rivets holding genuine wood. This is practically a Rolls Royce, what a bargain!
I've also seen a lot of Easyrod konversions before but they never made the MN12 platform resemble anything this perfectly. I mean this is the spitting image of.....
A Buick Park Avenue Wagon.
Nailed it! Excellent Job George!
And wait until you see inside, it's equally unrecognizable!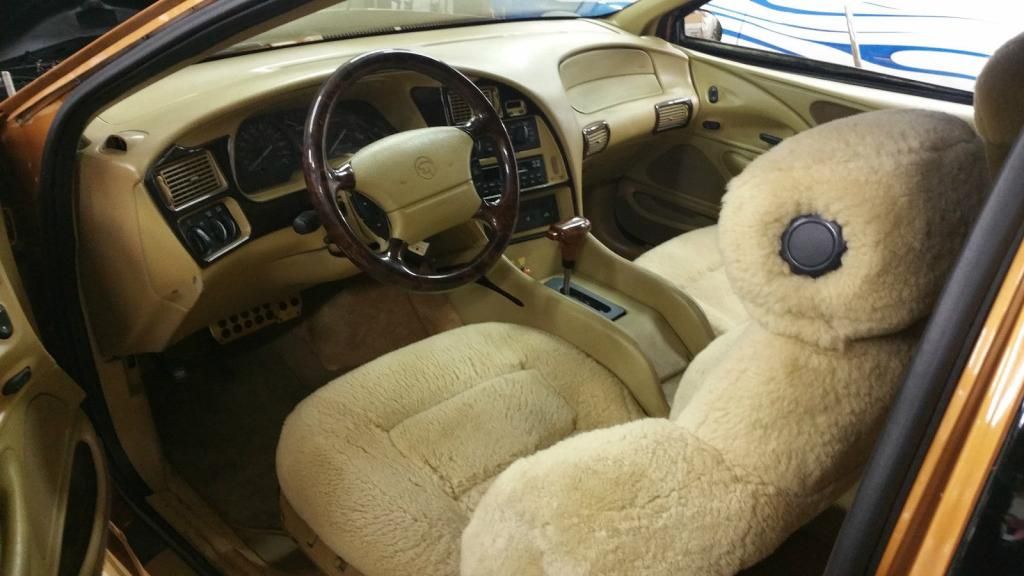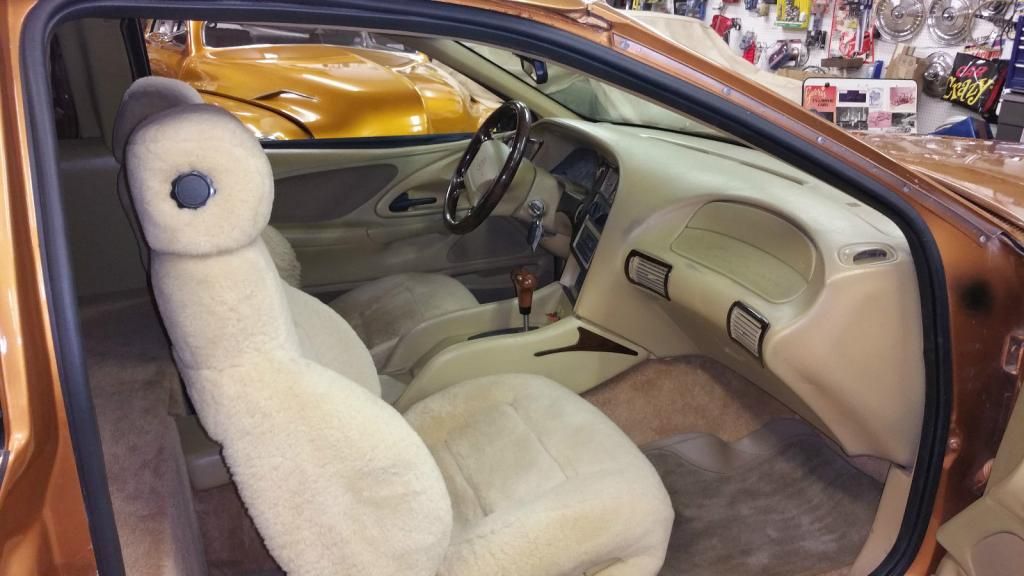 Doesn't look like a Kougar dash at all, I mean that is one hell of a tan spray paint! Those seat Kovers resemble genuine winter jacket padding too, super komfy I bet!
And look at the low miles!
Other great news is with the kustom 98BA760895 vin number you know it's accurate!
Not that it matters since 1998 Kougars have neither the oil burning issues of the 94/5s nor the cracking issues of the plastic intake on the 96/7s. As you can see the little known 98 models reverted back to the excellent 94/5 aluminum intake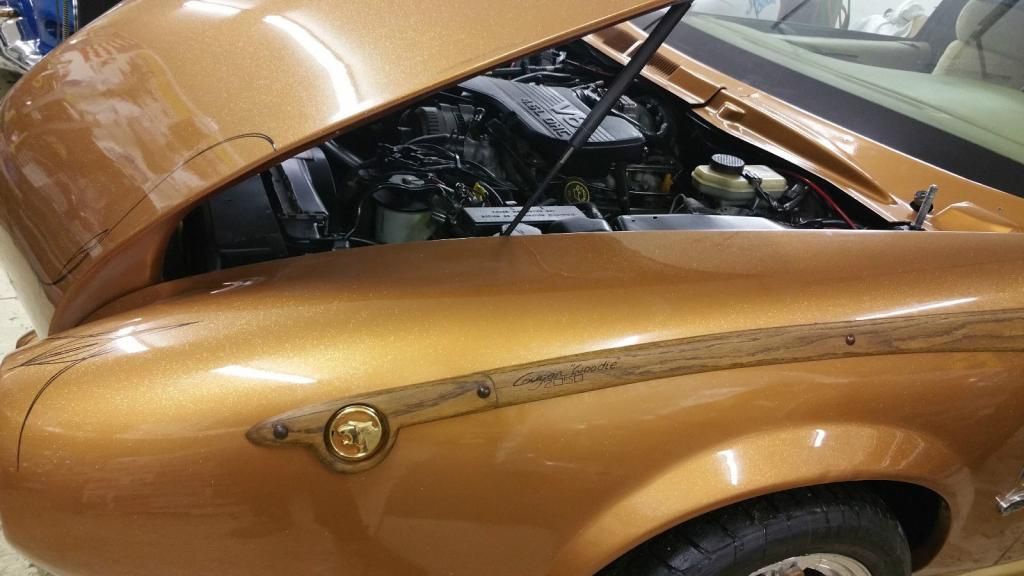 So whose gonna step up and buy in for this? SCCoA has the AWD SC, this can be our ultimate club car