Big Bore 304ci Modular Performance built short block, aluminum Explorer block.
$4,200 shipped, firm.
$3,900 picked up.
I can drive to a reasonable area within San Diego about 200 miles out for drop off and will be $3,900 delivered by myself.
Contact info:
[email protected]
Short block has just about 7,000 miles.
In excellent condition, never had any problems.
This short block just recently broke a 2v / M90 record of 434/401rwhp. Only reason for selling is that im going to a bigger 324ci. Decided to sell this short block while its still like new and worth money.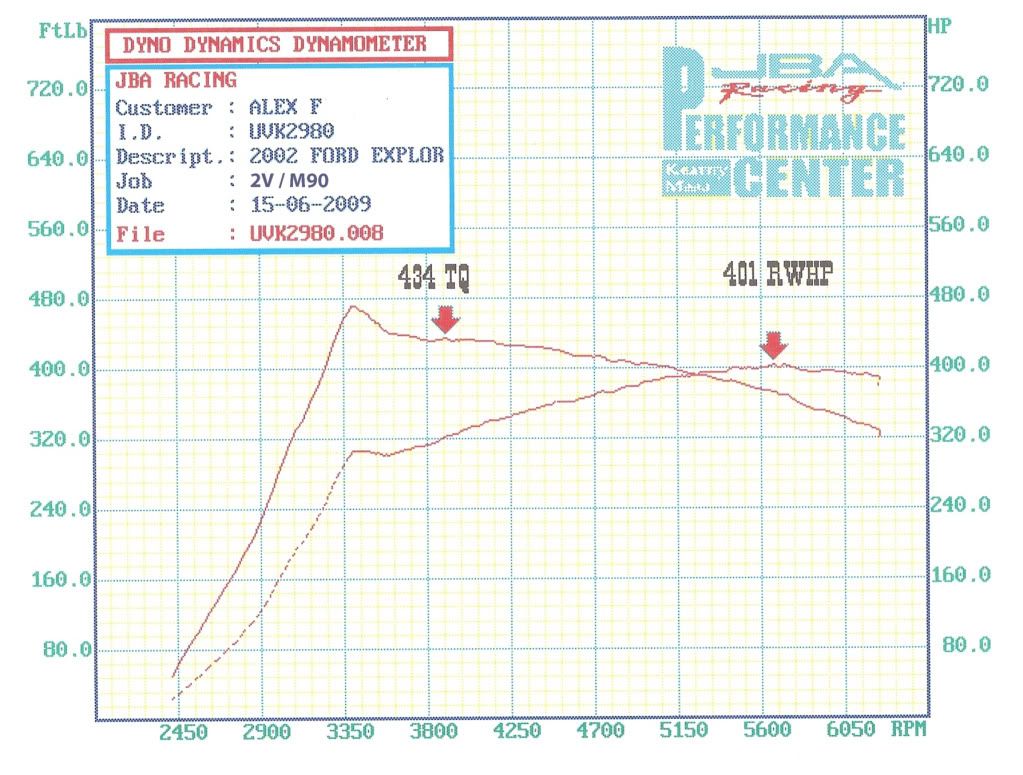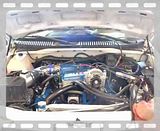 Here is one of the dyno pulls right before taking it out. Drove about 20 miles after this pull and pulled it out. No smoke:
Break in procedure was as follows:
http://www.mototuneusa.com/break_in_secrets.htm
It received 5 oil changes during the fist 3,000 miles, and followed all oil change recommendations as above. Then went to full real grade synthetic next oil changes.
Details of the build:
MP-370 Dry Sleave
-Aluminum 2002 Explorer block
-Resleeved to 3.700
-Forged Diamond 25cc pistons / notched
-GT crank
-Ceramic coated piston tops with dry film sides
-Total Seal file to fit rings
-Forged ModMax H beam rods with ARP2000 bolts
-Federal Mogul HP series rod and main bearings
-ARP 156-5401 main studs
-ARP 156-4101 head studs
-Honed, computer balanced and assemble by Modular Performance
-Will include a brank new in box high volume Ford Racing oil pump and pickup tube.
The reason I didn't go with a forged crank was because IMHO it is not necessary. The GT crank can handle upwards of 800whp, so unless you are planning to go beyond that, there is no need for a much heavier crank. That will be a result of some power loss. This lighter crank allows for a faster revving motor.