Discussion Starter
•
#1
•
As the title suggests, this is about as serious as it gets for a SC fuel line system.
The kit includes -8 and -6 lines and fittings to transfer fuel from the factory tank to a surge tank. From there a -10 runs from a large pump at the surge tank (insert A1000, fuelab, weldon, etc) to a 12" long anodized rusell 10micron filter. These filters sell for near $80 new, and can accept most fuels. After the filter -8 runs to a -8 Y fitting. From there, seperate -8 feeds run to supply the rears of billet fuel rails. The rails then lead back to a regulator via -8 180degree fittings. From the regualtor is then a -6 return to the surge tank.
Notes:
NO FPR INCLUDED
NO PUMP INCLUDED
NO SURGE TANK INCLUDED
These filters and lines could just be ran to the stock tank to remove the need for a big pump and surge tank(lower hp applications)
Most of hose and fittings are summit and russell brand, theres almost 20 fittings total here, and probably somewhere around 50feet of AN hose
For an example, to replicate this see the attached summit racing shopping cart
$524.28
The best I could do layout pictures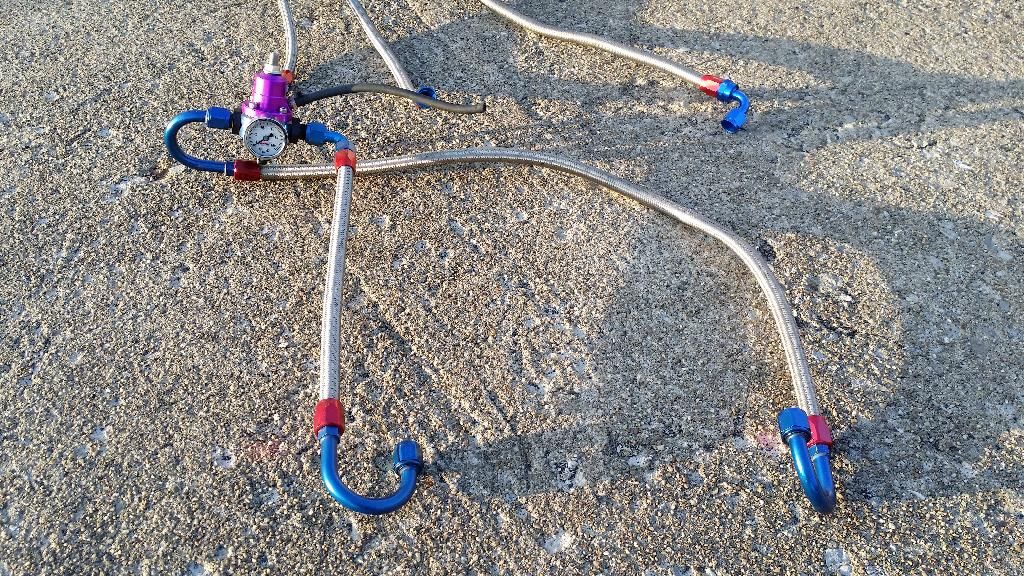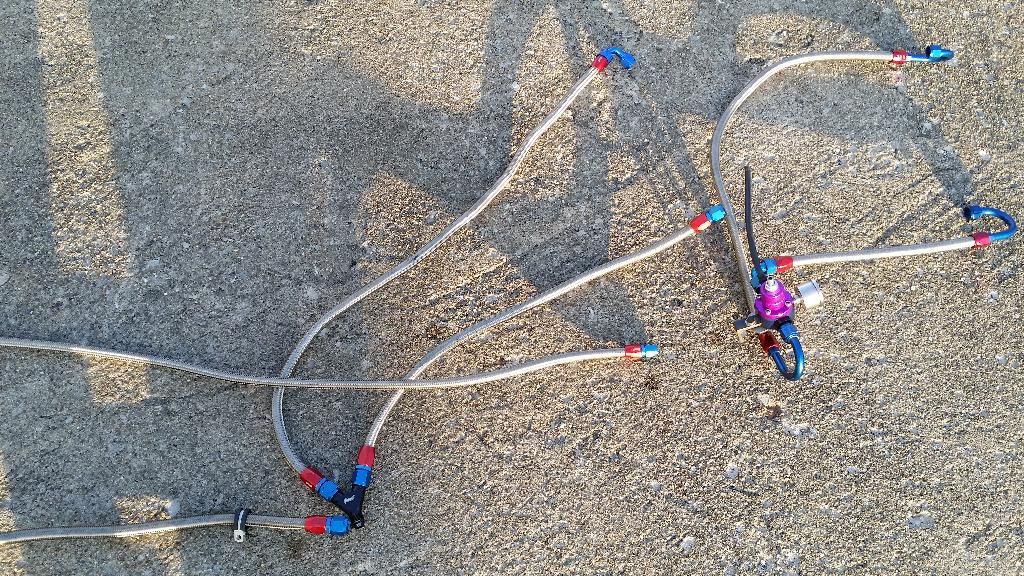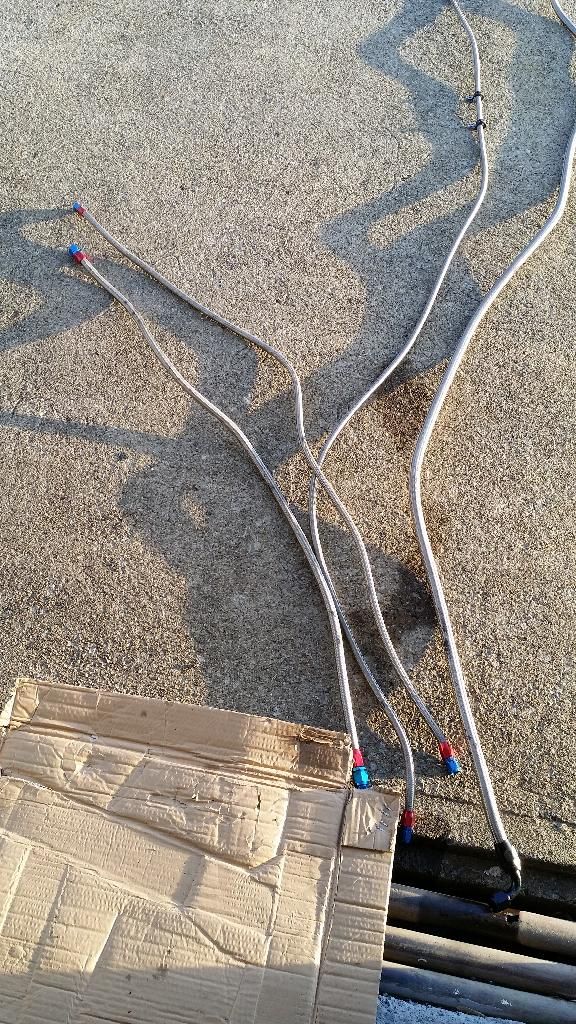 And a Video even!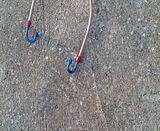 Everything came off a 1990 SC, as you can see in some pics, gas is running on the driveway. These came off a RUNNING car, perfect working order.
This is fuel line setup you want if youre going for big power, and this is the cheapest way to get it
Asking $350+shipping, will entertain reasonable offers but no low ballers, shopping cart attached pics show that this is not a cheap setup.
The attachments are missing here but on sccoa, please contact me on sccoa also, as I rarely visit here, or
http://www.sccoa.com/forums/showthread.php?132937-Big-dog-high-horsepower-fuel-plumbing
!
csb31 AT uakron DOT edu