Discussion Starter
•
#1
•
I'm about done with my swap and this is a bit confusing. I have a 2004 3.9L in my 1996 Cougar. I am using the original synchro from the Cougar and the balancer from the Mustang. The FSM for the 96 says to rotate the engine to 26° ATDC and use a synchro positioning tool. The FSM for a 97 says to rotate it to 0° and use the same tool. The FSM for the Mustang also says 0°. I would have thought the 96 and 97 would read the same.
The original balancer from the Cougar has marks from 30° BTDC to 10° ATDC and a notch that corresponds where 26° would be. The Mustang balancer only shows 10° BTDC to 10° ATDC (I assume). I have the kit of three or four synchro positioning tools. I am trying to figure out if I need to mark for 26° BTDC on the balancer, or use 0°.
Here are some pics for reference, as well as the excerpt from the 96 and 97 FSM. I found the Mustang FSM online and it reads the same as the 97.
Original 1996 balancer: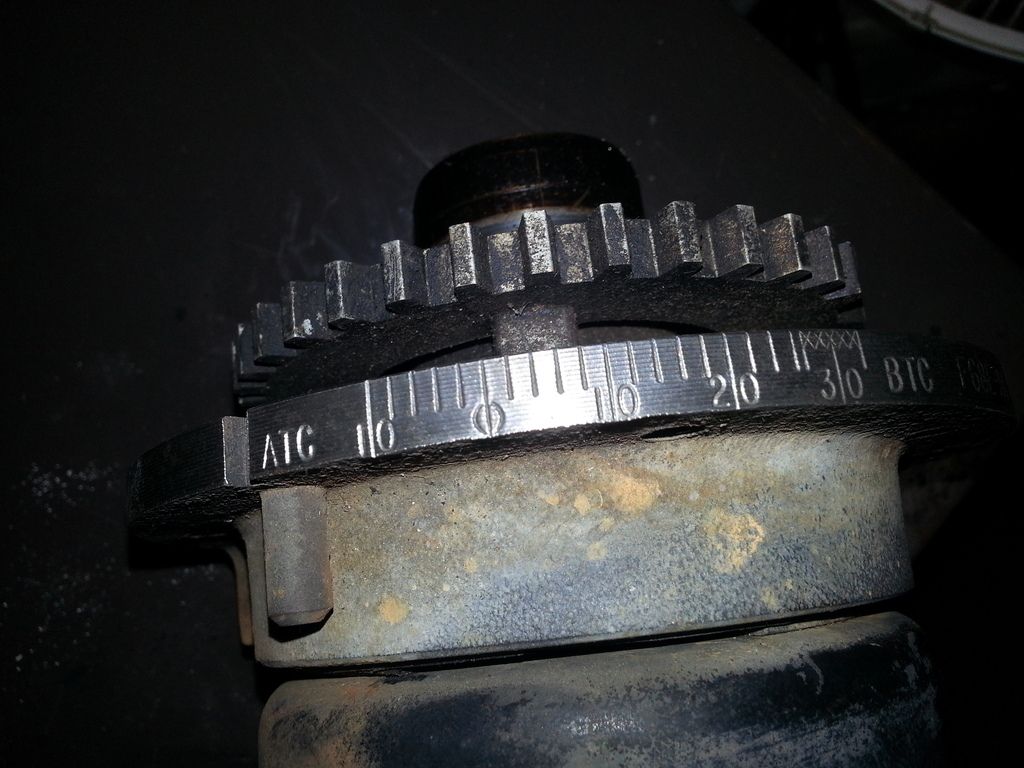 Mustang balancer:
1996 FSM (Step 5):
1997 FSM (Step 5):