Discussion Starter
•
#1
•
Ok, I know how some of you feel about "fooling" the ECU and that the proper way to eliminate the EGR is programming, but here is a cheap and quick circuit that will eliminate both your EGR valve and DPFE sensor WITHOUT triggering the Malfunction Indicator lamp. Someone else has a variation of this circuit on their Ranger and claims a 5-10% increase in gas mileage with no MIL, so I'm willing to try it at least and I'll let y'all know the results (2-3 mpg sounds exciting to me).
I know the power resistor pack I have is kind of ugly, it's just you have to have a 33 ohm resistor capable of dissipitating at least 5 watts (so I recommend you use a 10 watt). Well, I didn't have one of those, but I had some 10 ohm resistors so I strung three of those in series. If this thing does work, I'll put together something nice, pretty, and plug-n-play for a permanent installation.
The way this works is the transistor switches on and off so the ECU sees the correct feedback signal from the DPFE circuit (which is about 0.5v with EGR closed and 5v when open). I haven't tested it yet (I just put it together), but I will post the test results and if the EEC is fooled or not.
I know, I know (Daniela tells me all the time), I have too much time on my hands.....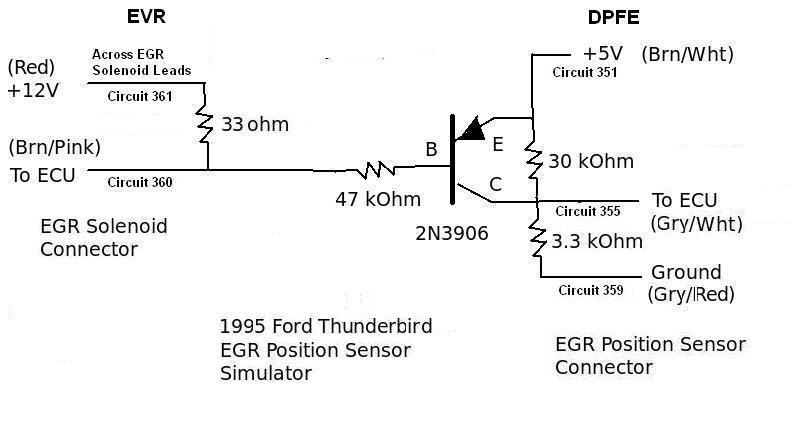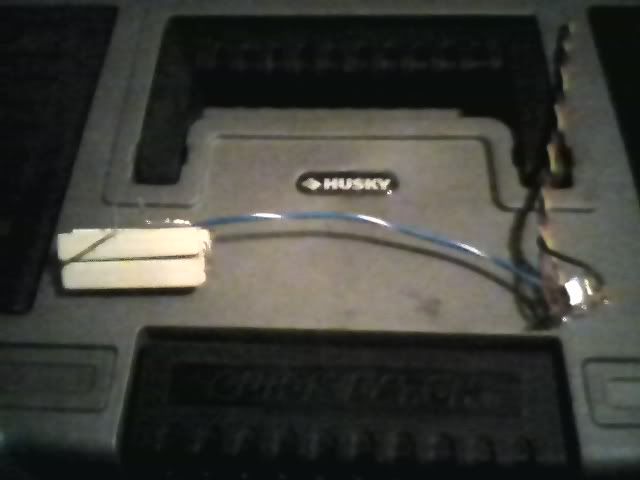 Happy Holidays!