Free Stuff!! (just pay shipping)
Last chance before I throw them away!
The intakes will probably end up around $25 for shipping. Flex plate probably around $15 shipping.
Located in Maine.
I would prefer Paypal as its simple.
Shipping; Ill do my best for cheapest price, I can use work for a small discount.
NPI plastic intake
Aluminum crossover version, pretty sure its a Dorman brand, looked pretty new at junkyard. Was on a t-bird.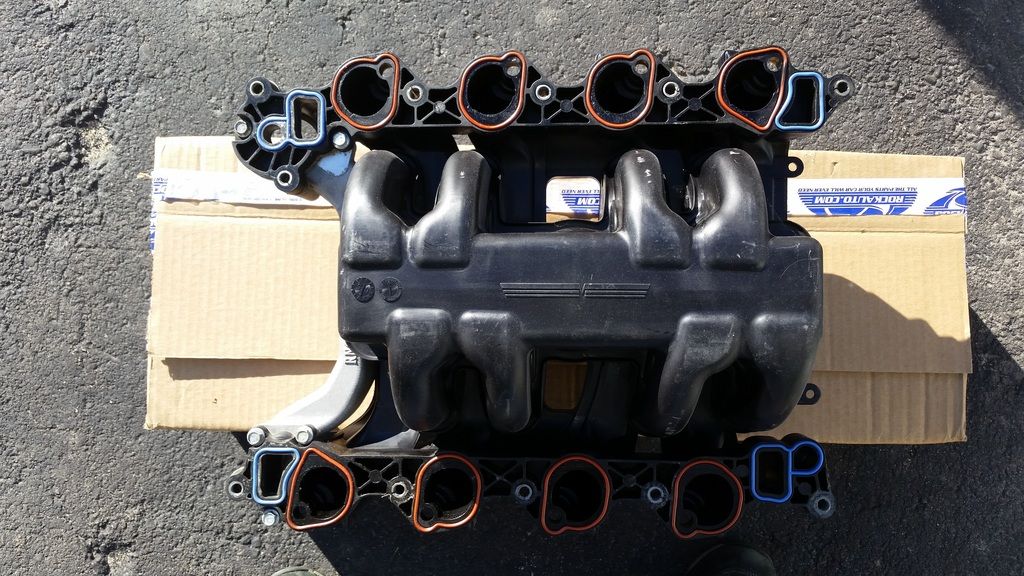 (SOLD) PI intake
OEM Ford, aluminum crossover version.
** 04/25/17 - The plastic coolant port is warped and may potentially cause a leak in the future. See last picture. Id imagine that some creativity could fix it. The aluminum piece was removed to better see it so at minimum it would need to be sealed back up.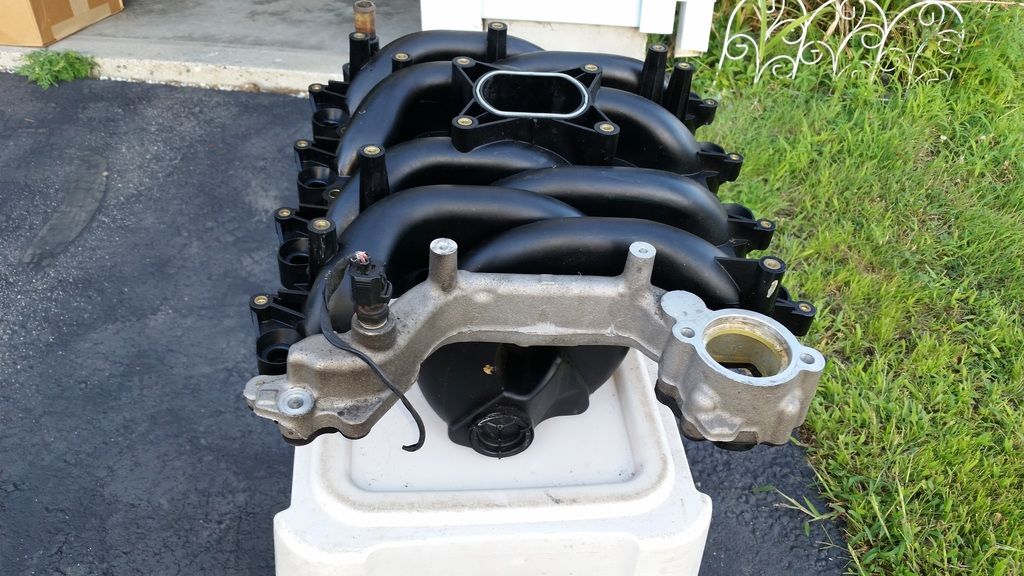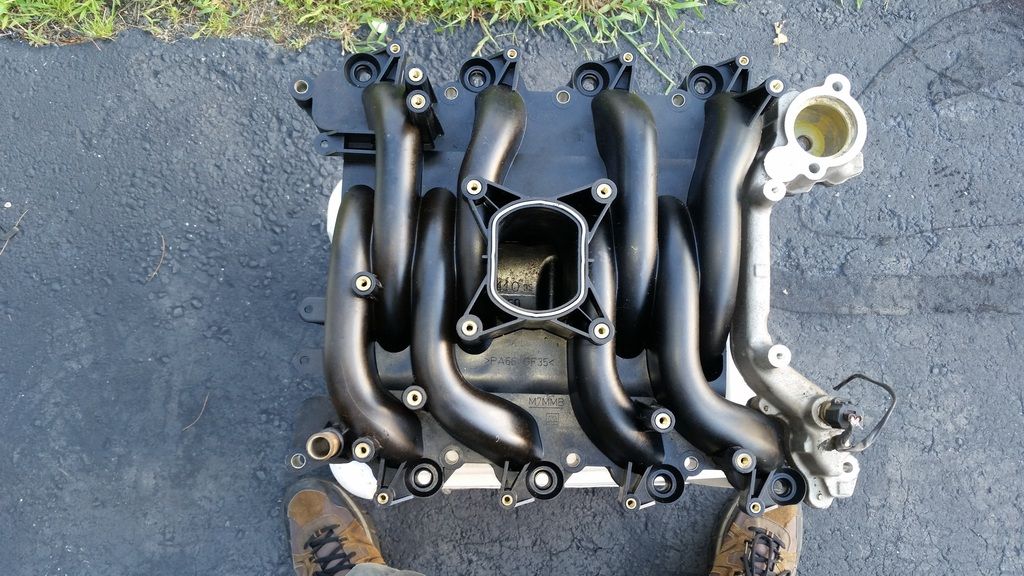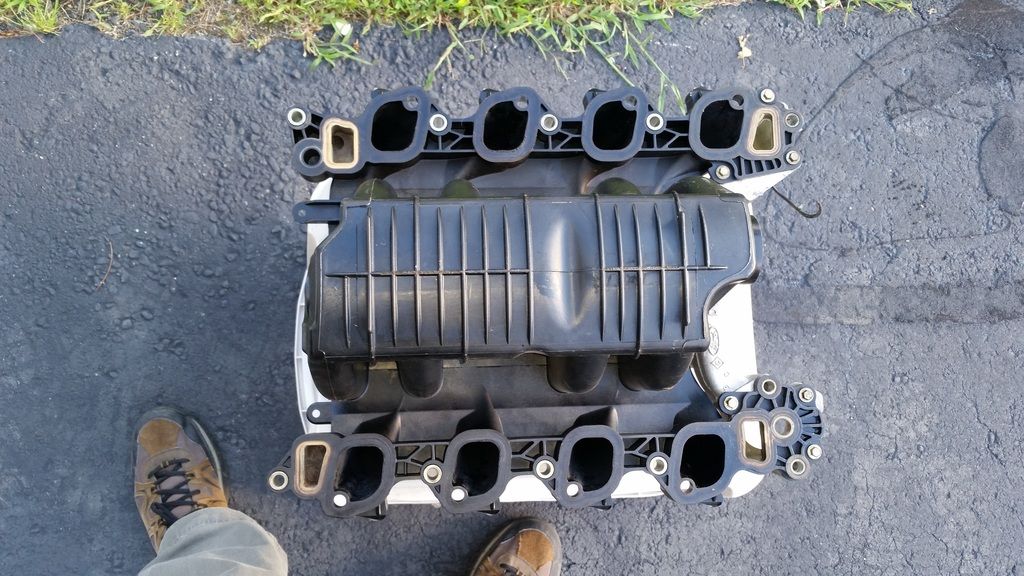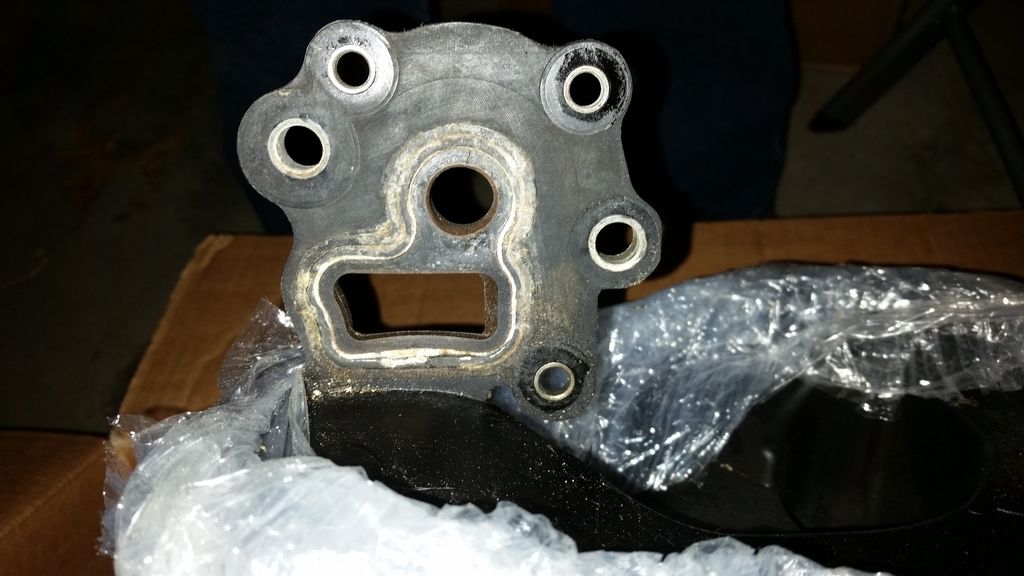 (SOLD) Mark VIII flexplate
Pretty sure this is needed for aftermarket tq converters when going on a T-bird. Been on shelf for 10 years.