Discussion Starter
•
#1
•
It's been a long time since I've been here! I sold my 93 Mark VIII a while ago and just picked up a 97 Mark VIII. I loved the 93, but the main reason I sold it and switched was to get an OBD2 car so I could finally play with a DashDAQ I've had sitting on my desk for 9 months. It also helped that I found the 97 LSC with 41K miles for just a little more than I sold my 93 with 131K miles for!!!!
I plugged in my DashDAQ and got 157 signals. I'm still sorting thru the ones I want to display and log, but transmission temperature, IMRC status, spark, coolant temp, and torque converter slip are on the screen for these pics.
When I have a little more time, I'm going to install a phidgets 8/8/8 board and add more sensors. I'll add a 3-axis accelerometer and distance sensor to help me park in the garage. I also have several different Wideband O2 kits in the office, so I'll have to install one of them!
This particular version has the GPS navigation add-on pack. We haven't released this to the public yet, but the testing is going very well. It's also handy to log the GPS data and play with it in google maps.
Too much fun!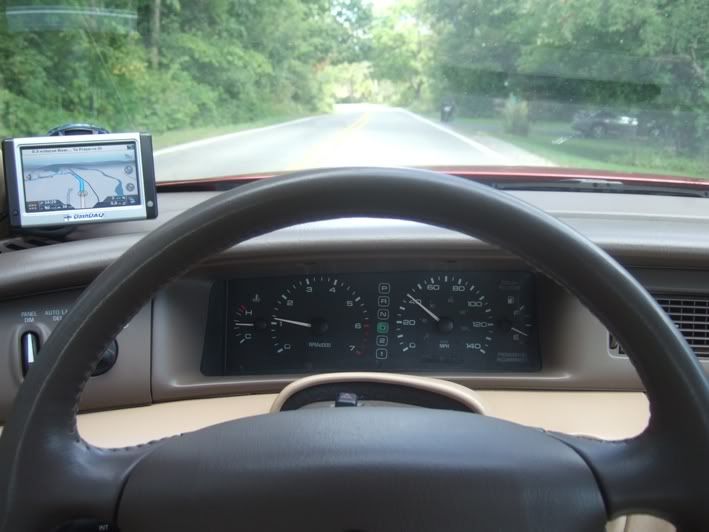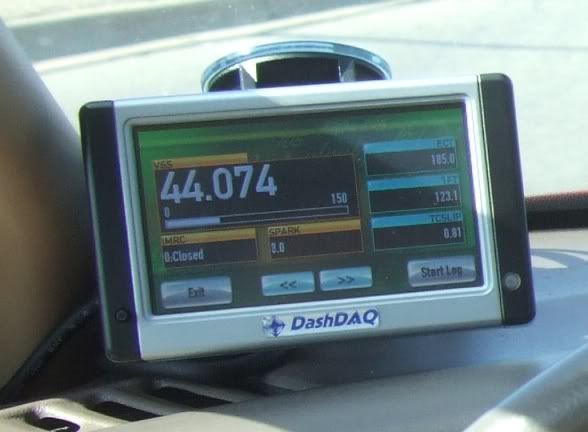 Brian