Well, it's time to move on. A sad day, but just too many irons in the fire, and unfortunately this car is last on the list. Turning the car back to stock, and selling all the parts I have, most of it is new stuff I never threw on the car. Here's a start on what I have in the garage. Prices are picked up in KCMO, or you pay shipping from my place of work.
Cobra Brake Kit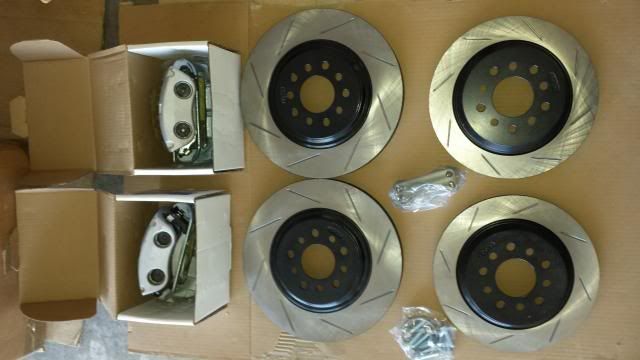 4 slotted cobra rotors from the GP, redrilled to Bird pattern
2 loaded mach 1 reman calipers
rear relocation brackets from Dalke
can of VHT red caliper paint
All new parts, never installed - $500 - SOLD to msp252
another pair of new reman mach 1 calipers with a loose tab on one brake pad, and different colored brackets $150 - SOLD to Superduty
Denny's Driveshaft 3.5" 6061-T6 Aluminum driveshaft (4R70W Bird, Cougar, & Mark) $300
97 clear corners $40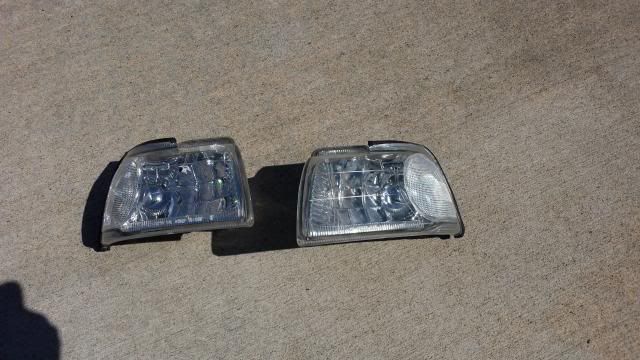 SC sideskirts $100 - SOLD to 4point6r0x0rz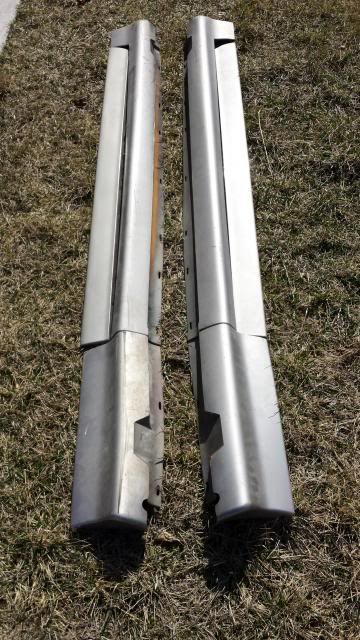 95 SC rear bumper cover w/ smoothed script and cutouts for mk8 tips (included) freshly painted white $400 - SOLD to 4point6r0x0rz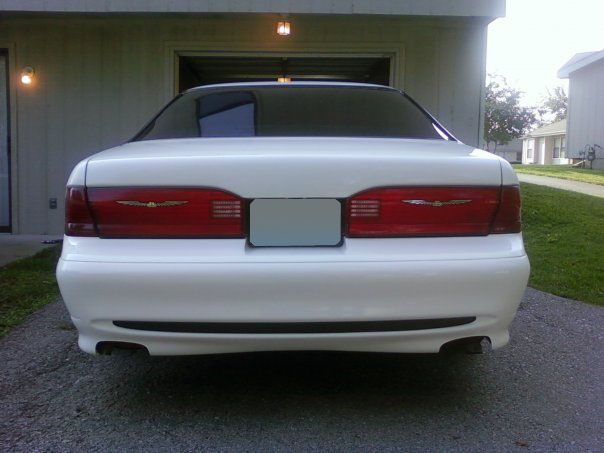 93 SC black tweed seats in perfect condition $300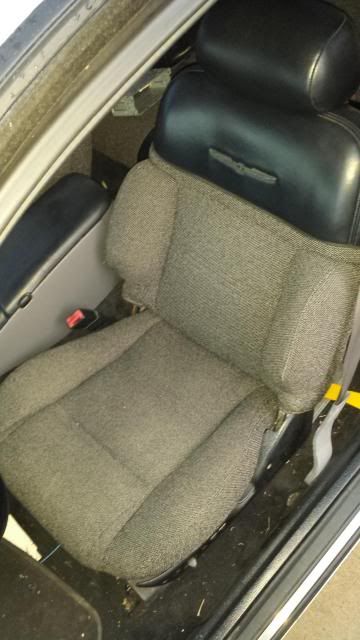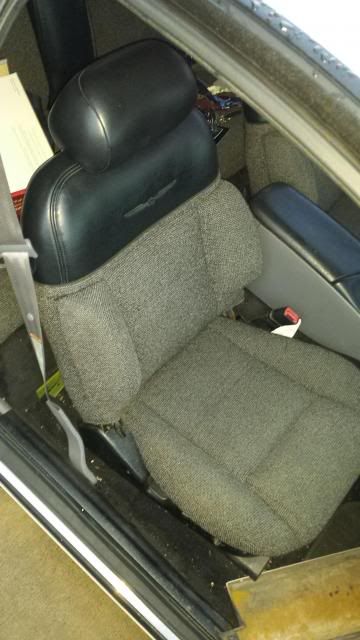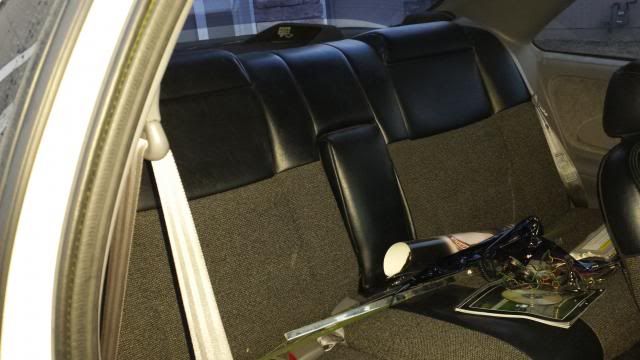 borla mufflers from the GP $100 ON HOLD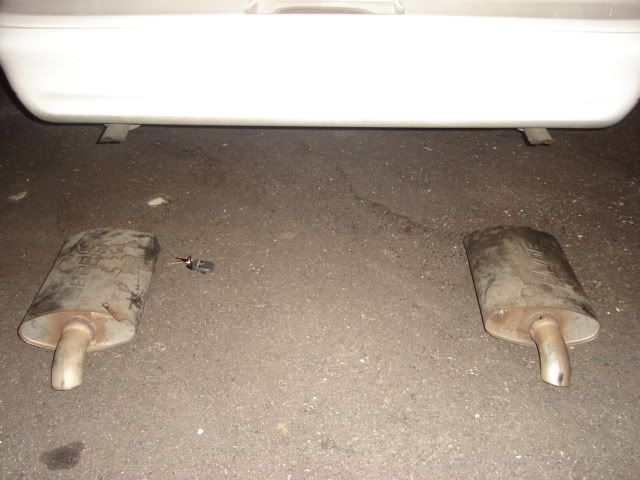 GTS headlight covers $30
97 4piece all red tails with the led problem on the passenger side $50
95 4 piece black strip tails with the led problem on the driver side, and some chipping $40
SC handbrake, cable, console and console top with switches $100 for a complete setup. I have 2 handbrakes, 1 cable, 1 console, 3 tops (2 auto 1 manual) and will break it all up. - SOLD to msp252
mint fanblade wheels with roller tires $100
tan 97 cupholder console and airtube in great condition $50
tokico blues and eibach springs are on the car, and could be removed $make offer
If you want a package deal on the car (White 95LX V8 with 54k) and all this stuff, I'd give you a screamin' deal.
Might listen to some offers, but I think I've got this stuff pretty well priced. Just looking to clear out the garage, can get pics of everything shortly. Lots of this stuff might be on ebay and craigslist as well. My schedule is
very busy
at the moment, so please make sure you're ready to go on this stuff and I'm not chasing things down just cause you want to think about it. Let me know if you're interested in anything, hopefully this stuff will help some projects keep going!
-Joel