Discussion Starter
•
#1
•
GB is back at "the shop" and Scott is burning the midnight (and beyond) oil to get her ready for the "fat car" event. She's pretty much mechanically ready to run as she is, but we want to enter the show, too. So he's got a bunch of cabin details to finish up.
She needs an alignment, since Scott had to replace the steering rack (again). Either Robinson Racing or Grand Tourismo will probably get the call on that.
We can run her with the present upper pulley and tune, but the plan is to drop the upper pulley size from 3.1" to 2.8" and if there are no belt-slip issues, re-tune her and take her up to commerce in that trim.
We're gonna try to get her to hook with these: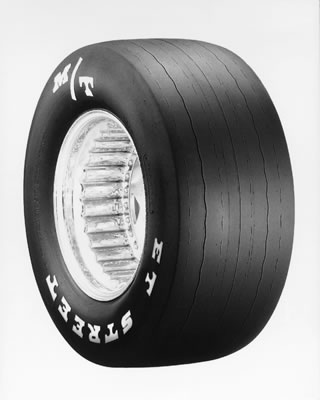 Ryan at Injected Engineering is ordering a pair of MT ET Streets. At 27" X 10.5" with 8.9" wide tread, they're about and inch bigger all-around than the Hoosier QTPs I was running N/A .
So barring unforeseen circumstances, GB will make her debut appearance in Commerce.
:zbounce:
-mike
ps. Moderators - no tech in this post, so feel free to move it wherever you think it belongs.