Discussion Starter
•
#1
•
Alright, I did the exterior LED conversion on my 1995 TBird LX 4.6L.
Now, these pictures were taken at night, so they aren't as clear as they could be.
To start with WITH THE KEY OFF (you will see the importance later), it acts perfectly normal.
All Lights Off it's totally black (no surprise)...
Here is with just the brakes applied (key on or off looks just the same).
Now here is with the lights on, but the key still off.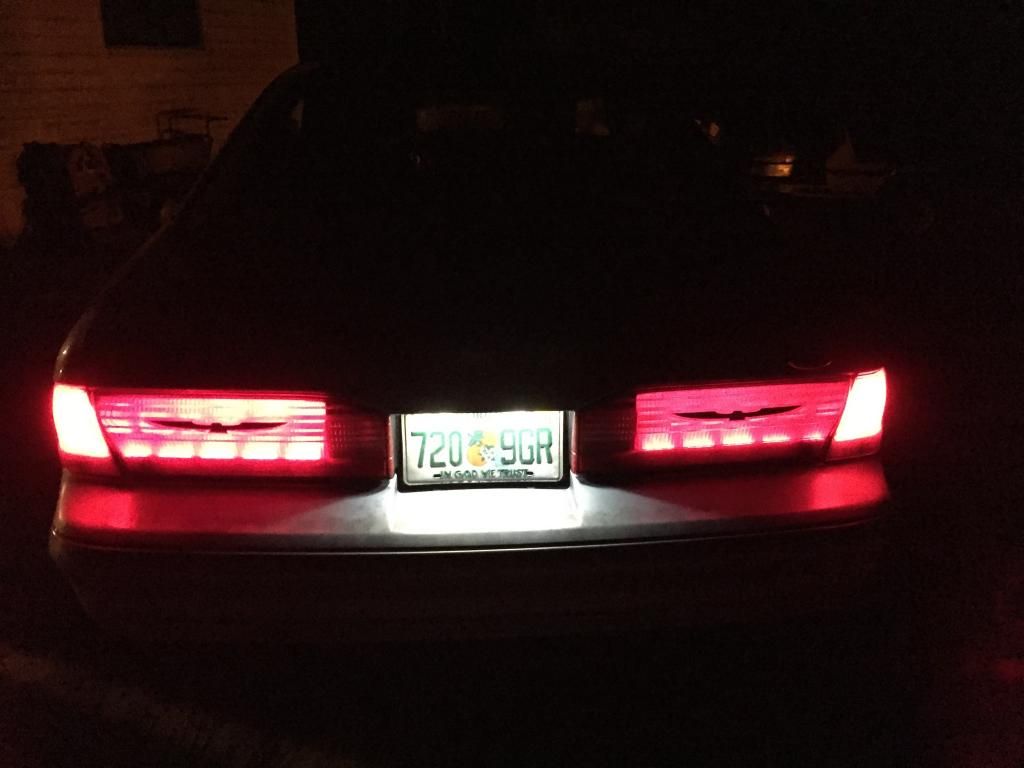 Everything works normally so far. But when I turn the key on (you can actually see the dash lights through the back window), things get interesting...
Brakes work normally. Just the lights turned on looks normal at first, but look at the 3rd brake light, it's glowing ever so slightly (it looks brighter in the pic than it actually is).
And with all the lights turned off (no brakes applied), but with the key on, you can see that ALL the lights glow slightly (again, it looks brighter in the pic than it actually is).
Anybody else who has done this conversion, I challenge you to check out your own vehicle at night in the dark with the key turned on. It doesn't hurt anything that I can tell, it's just WEIRD!
BTW, the bulbs came from Walmart except for the 3rd brake light, those are 921 LED bulbs from Amazon.