Selling a complete kit to convert your 8.8 IRS 28 spline open diff to a 31 spline, LSD with 3.73 gear ratio.
For a full description see eBay listing below.
Currently have 1 kit ready to ship, will be putting more together over the next few weeks.
Price is 709 plus shipping
Willing to ship - buyer pays for shipping
Feel free to reach out for any questions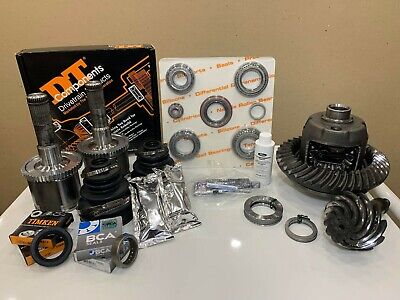 This is a full kit that includes everything you need to convert your Ford open diff 28 Spline 8.8 IRS to a Ford 3.73 31 Spline 8.8 LSD all while retaining your factory ABS system. All bearings and seals from stub to stub are provided.