Discussion Starter
•
#1
•
Just looking for some input here guys.
Before heading back to the dyno, I'd like to pick out a few sets of mufflers to take up to put on my exhaust. I'm heading down with a '04 PI engine with all your basic bolt on's. All I run is two separate straight pipes that run 48" after the manifolds. Do you think glass packs will give enough (if any) back pressure, or should I head down with something more like a flowmaster? I can get a hold of some of them pretty easily and have the ability to return them without a problem seeing that my 2nd job is at AutoZone.
Here's the dyno sheet from last year with no mufflers at all: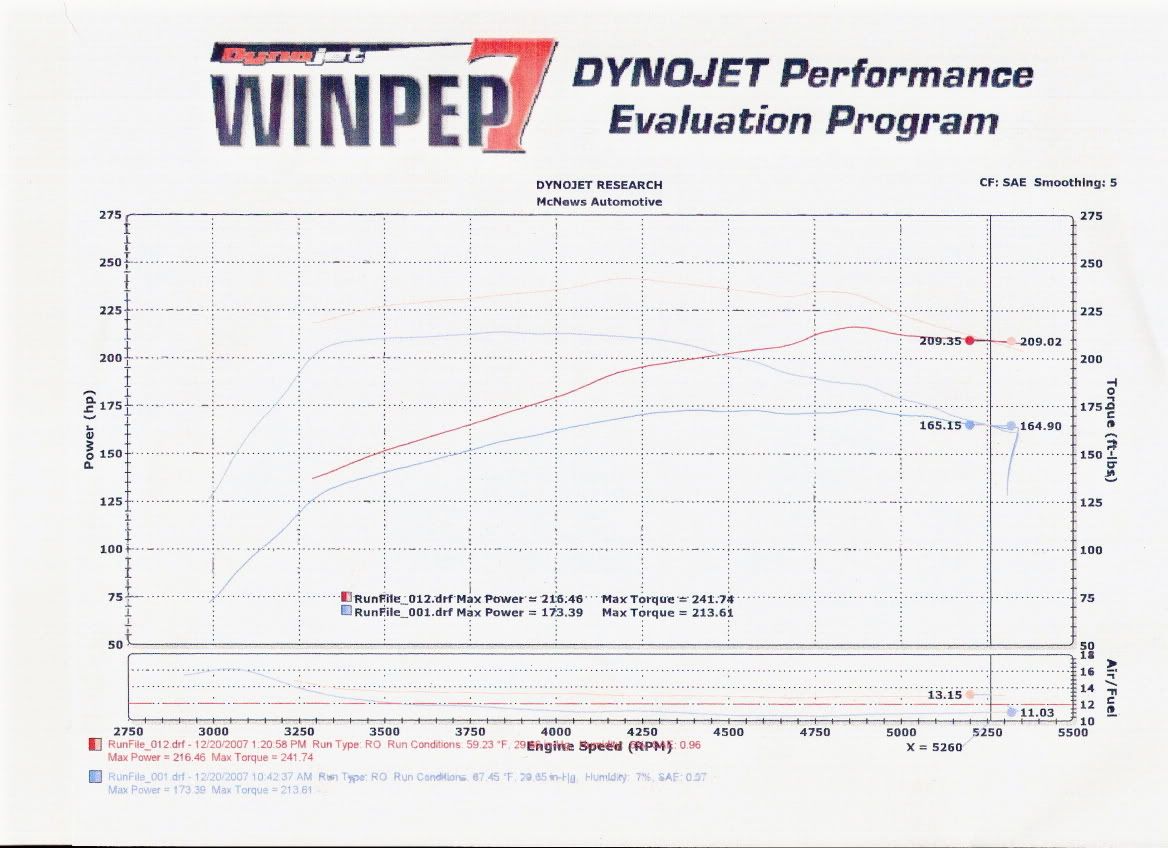 I'm heading down this year with a couple more mod's, but I think I could stand to gain from some back pressure. Plus I'm planning on turning the engine 6500RPM this year.
Let me know what you guys think,
Thanks for your time,
Brandon