Discussion Starter
•
#1
•
I will soon be ready to install my new exhaust on my LSC but I have a question.
I will be using the stock Gen II tips and Borla ProXS mufflers. I don't really want the mufflers showing like most people install them. I like the way the stock ones don't really show.
So do I need the inlet/outlet: offset/offset, centered/offset, or centered/centered?
:2huh:
I'm using these exhaust kits which I'll have the exhaust shop modify as needed.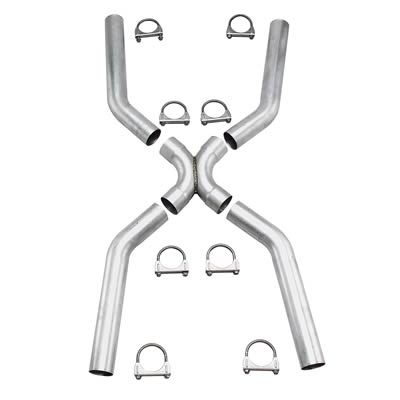 This is a photo from the eBay auction:
Which is NOT what I'm looking for. I'm thinking centered/offset with the muffler mounted vertically with the offset outlet toward the bottom and the muffler tucked up in the stock location.
Some photos of Gen II's exhaust setup would be greatly appreciated. :bowdown:
Sorry for such a long post...