So my tranny started slipping a few weeks ago and the temps were supposed to be in the 60s for a few days. Well...me knowing what I know think I should be able to have it out in one day before work and back in the second day before work.
I figured while it was out, I would put in the new 255 fuel pump I have had lying around for 10 years or so since I was already there. Well, with me, things NEVER go as planned so as I started the tear down, I broke a lot of bolts that were rusted in, including the manifold to down pipe bolts.
Not REALLY a problem since I planned on using a set of long tubes. So, after seeing that I would have to knock the floor in at least an inch on the driver's side, I decided to can that idea for now and use the shorties I have had lying around for...well...lets just say I collect parts for my cars. I have had them a while.
Seeing that the floor is kind of rusty at the rear of the car, I am not going to put it back together until I get that handled. So, after 2 days of working on it, by removing all the extra stuff, I ended up just getting mad and walking away because of the weather. Rain and 20ish degree temps for this guy means I am driving something different and saying screw it.
Last night, I was going to start cutting up my Y pipe and making the new one out of 2.5" and running the cats that I had on my red car that will not need them for a good while. With that said, I cut the old 2.5" cats from the pipes, and found that the PO had them hollowed out. So, an order to summit for new cats and a 2 to 1 2.5 to 3" Y pipe fit the bill and was ordered. I have 2 or 3 3" mandrel bent tail pipes lying around for this very purpose, so I went out tonight and started my later half of the exhaust. Sorry for the links, I am still trying to figure out how to make the pics show up.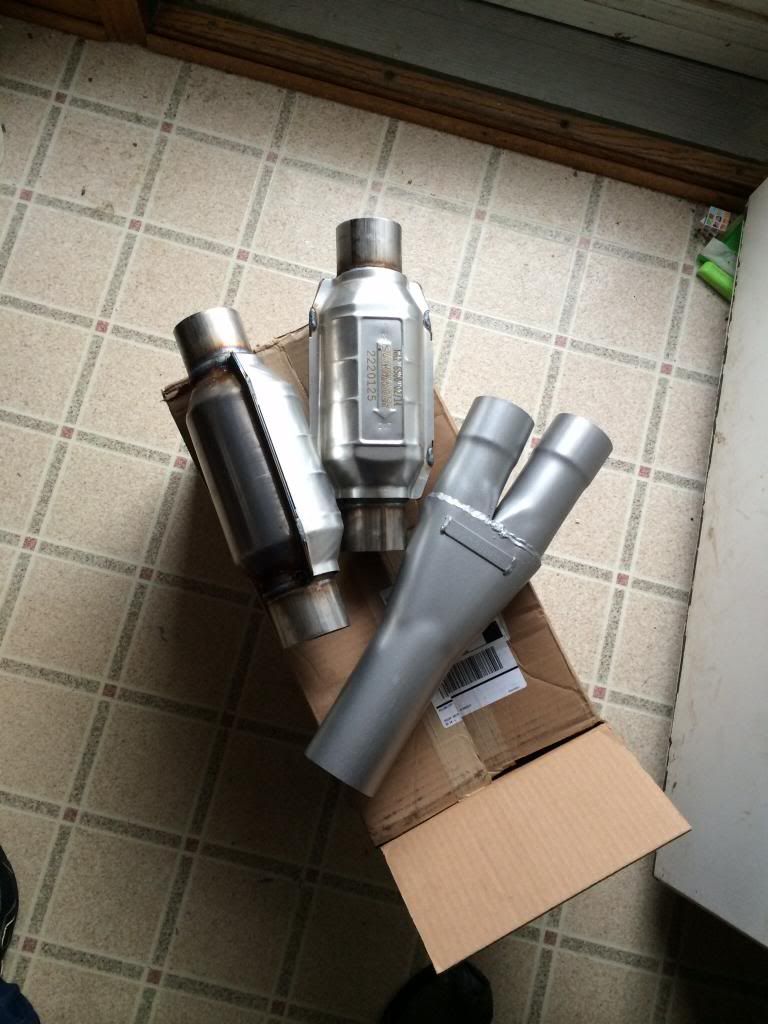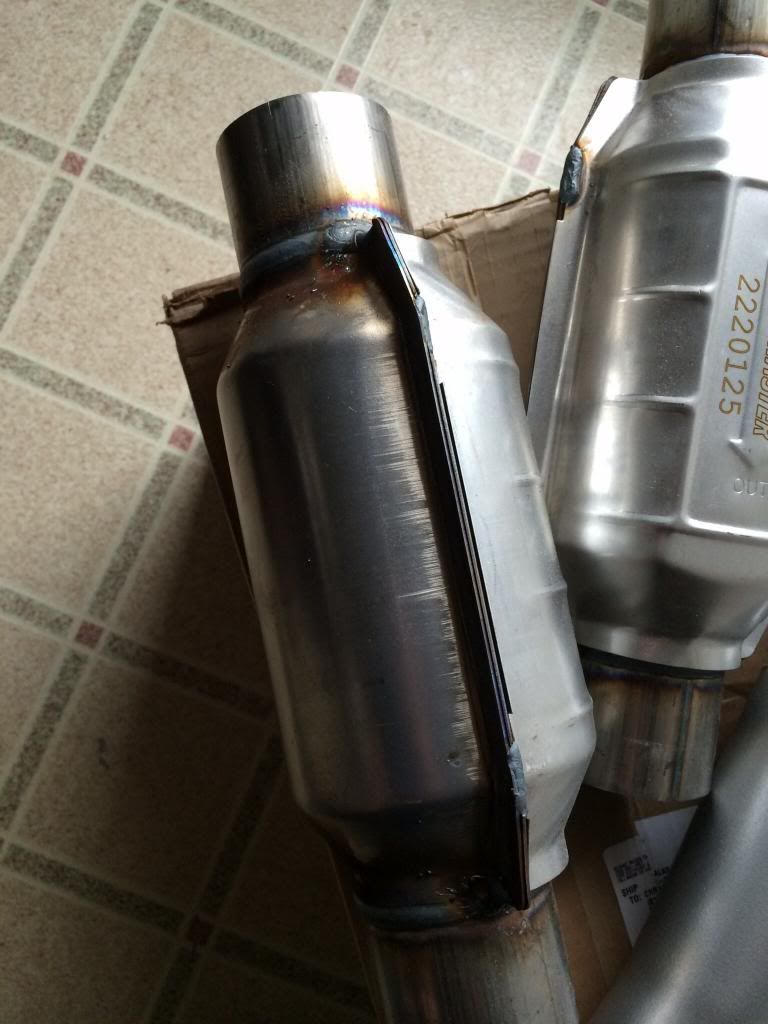 I have to wait on the front half of the exhaust to go there, but the tank and axle stuff will be tacked all the way to the single flowmaster out the rear.
SWS