I used to have projectors retrofitted, but after several years, the high beam solenoids started to act funny, so I bought a new set of factory housings that were NOS and ran halogen bulbs.
I recently looked into LED bulbs, but I knew anything with a fan on it would not last very long. These latest 7th generation LED bulbs came out around Dec 2015/Jan 2016 using Philips ZES Lumiled LEDs.
Basically Philips engineered a factory retrofit LED bulb in the H4 size. You can look those up if you want, Philips Ultinon H4. They are legal because they mimic the size, shape and location of the factory filaments and the brightness is not too extreme. Then the aftermarket copied their design using similar ZES LEDs. It's great if you want an H4 or single beam bulb, but not so great for a 9007 due to the high beam filament being in the wrong location. (The low beam filament position is a bit too rearward as well, but can be altered)
The high and low 9007 filaments are the same depth, but the high beam is a little higher/lower to shift the light upwards on the road. The 9007 also doesn't use any shields. These 9007 retrofits copy the H4 design adding shields and putting the high beam closer to the base. Maybe soon they will fix these problems and come out with a proper 9007.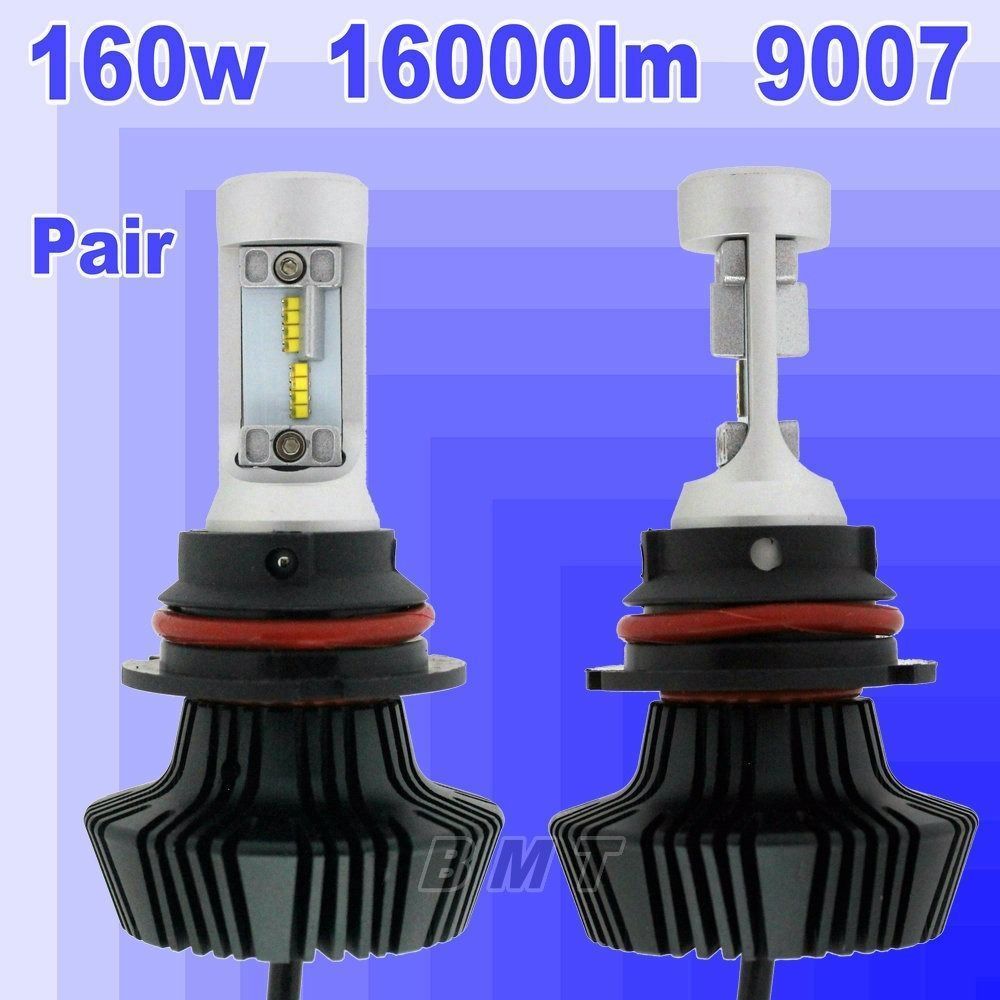 Supply in the US is a bit limited, but there are shops in California with them. Look on ebay for Philips 160w. The 9007 pair tend to run about $60-$75.