Discussion Starter
•
#1
•
after about 2.5 years of saving and collecting parts i finally tool the time to remove my old engine that i bought for 100 bucks in January 2002 that was sitting on John marshals's garage floor for two years, and been in two different cars of mine that has been knocking horribly for the past two years AND install my fully rebuild engine
new parts were chuck w mounts, speed pro pistons .030 over, new aux bearsing, reman crankshaft kit, ranger roller cam, full motorcraft tune-up, complete stainless coolant lines form forced 4, NOS clutch and pressure plate, new throw out and input shaft bearings, mildly clean intake ports on head, new timing belt and other odds and end the past two weeks, it was strted at 6:30 on Thursday night.
i have put about 250 miles since Friday morning and never driving a TC with such a strong RPM torque, im so happy the way it turns out, here are some pictures and the initial start of the engien with no accessories and me guessing on ignition timing, and it starts right up (i primed the engien before it started). this was my first full engien rebuild, i did bearing changes and such before, but never new pistons and rings, all done by me, with assistance form a few friends and my family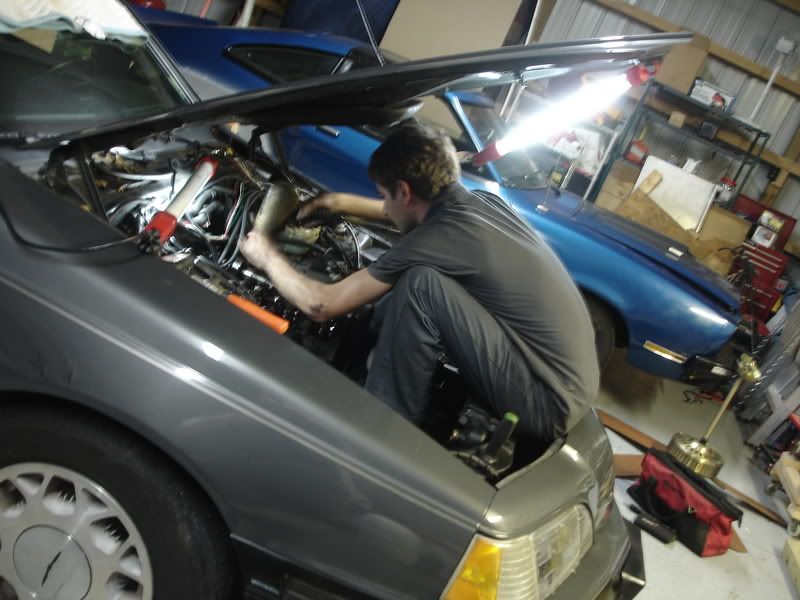 Bare bay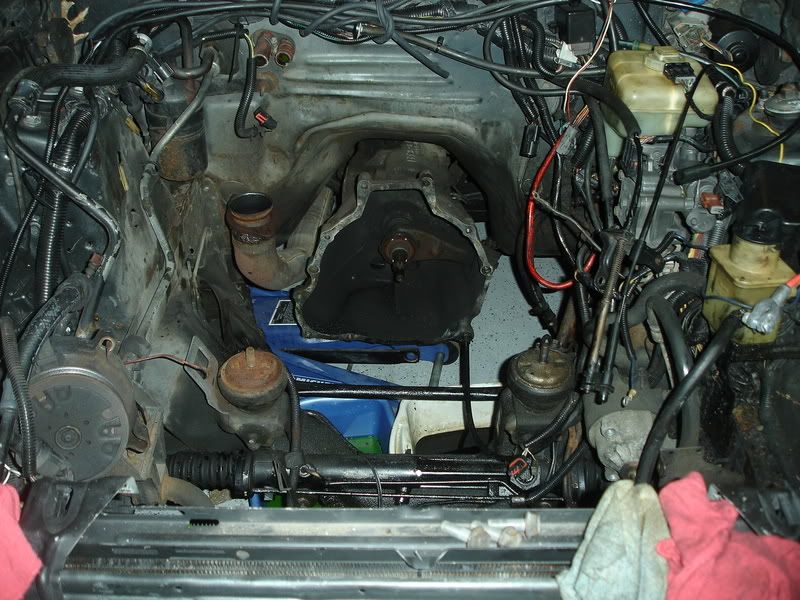 ahhhh! A head in a box!(for your late halloweeners)
Mild porting
Quick spray job on the brackets(and half of the garage)
including the car
woo pretty!
almost ready!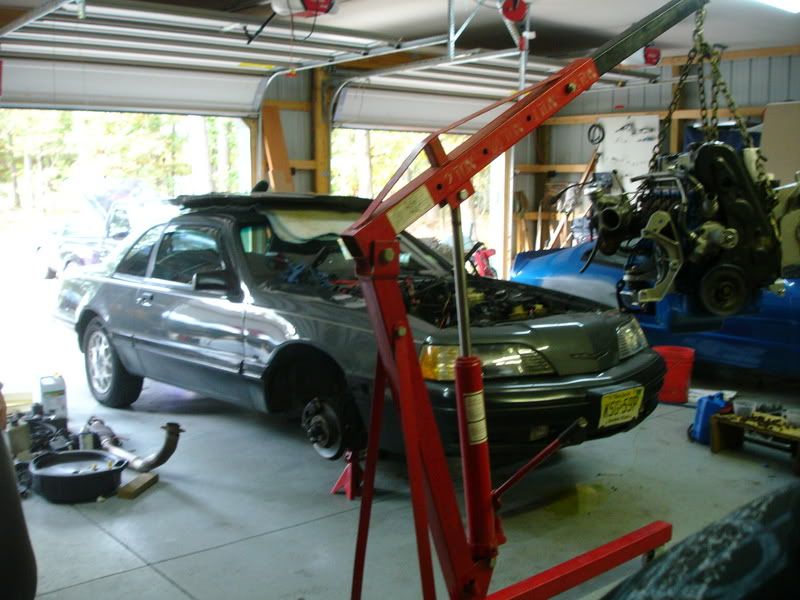 Goin in!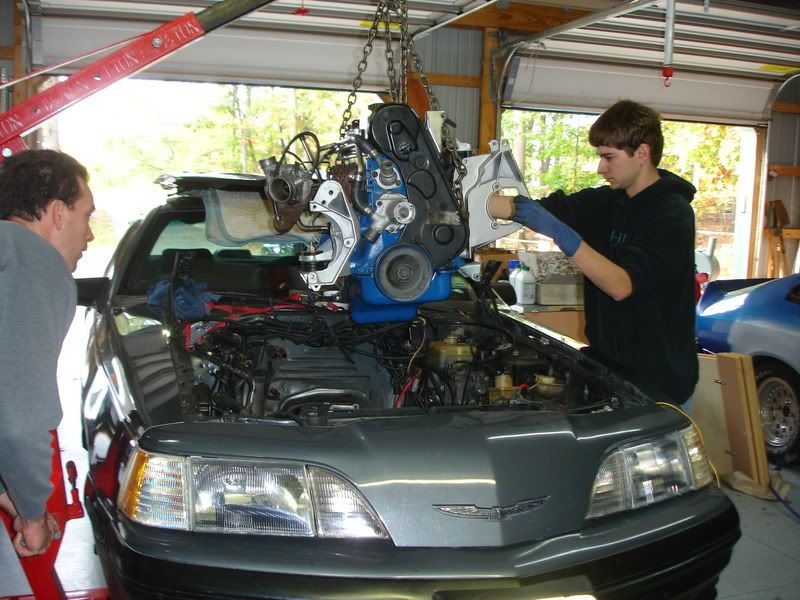 Like a glove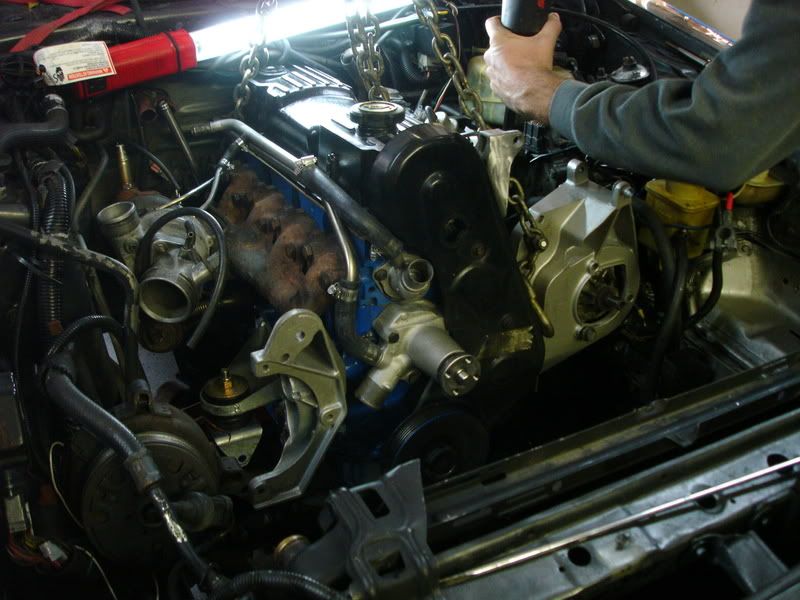 wooo...just need accessories and intake back on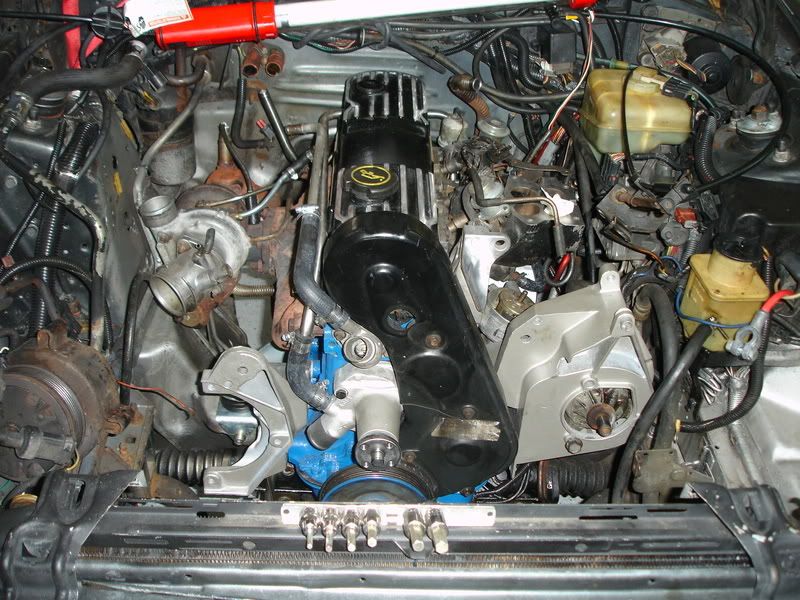 Success!