I've been curious about using Mustang 4.6L long-tubes for a while now. I can see how the MACs and others like them would need alterations for cylinders 7 & 8 tubes (driver's rear). Those back tubes look like they are bent too close to the engine and end up being in (or close to) the space that the steering shaft occupies.
You would think that header designs having the rear tubes bending further from the engine should allow adequate clearance. I've seen some long-tubes that look different from the MAC style. Summit offers a few that look to be built from the same jig, sold by Hedman and Flowtech. PaceSetter has a coated one that looks the same but their non-coated version looks closer to the MACs.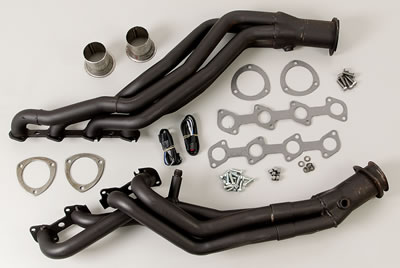 Flowtech 12155FLT 1-5/8"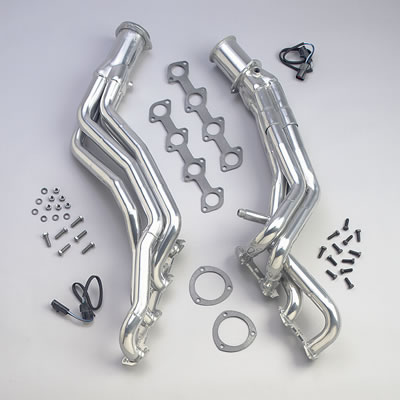 Flowtech 12155-1FLT 1-5/8" Ceramic Coated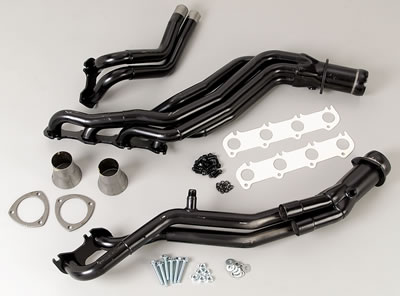 Hedman 88690 1-1/2" to 1-5/8" Stepped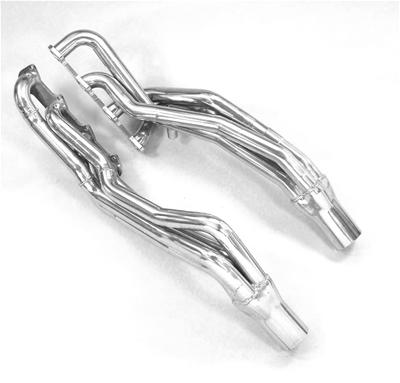 PaceSetter 72C3230 1-5/8" Ceramic Coated
The EGR pipe would have to be addressed in any of the above. Hedman is the only one that lists their header as having tubes 7 & 8 being a slip fit.
Has anyone ever tried fitting these? And for those of you who have installed Kooks headers, what are your thoughts on using something like these? Does the #6 tube look too close?
Thanks.