Rims painted and on the car!
I've been wanting a set of Sport rims since I towed my Tbird home. I found a set of Sports with good Pirelli tires(225 60 16's) and picked them up today for $80!!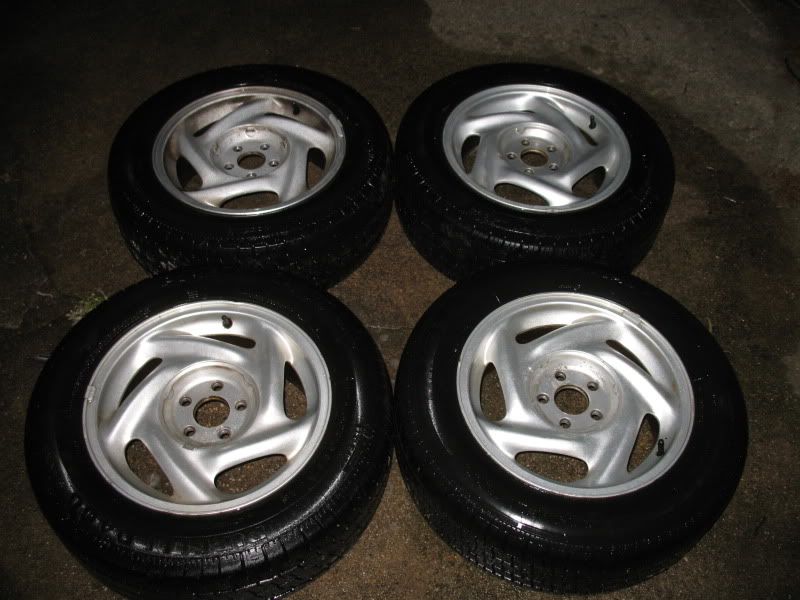 3 of the rims are in really nice shape, the 4th though the paint is pretty shot on it. I was thinking either to paint that one silver again, clear it and put them on teh car....... OR....... paint the rims black, leave the polished lip and get the centercaps with the bird in the middle, leaving the bird silver. I'm not sure how that would look on a gold bird though.
Either way here's a pic of the one rim that the paint is shot
One of the rims also has a small curbing on it, the tire holds air and it doesnt look bad at all.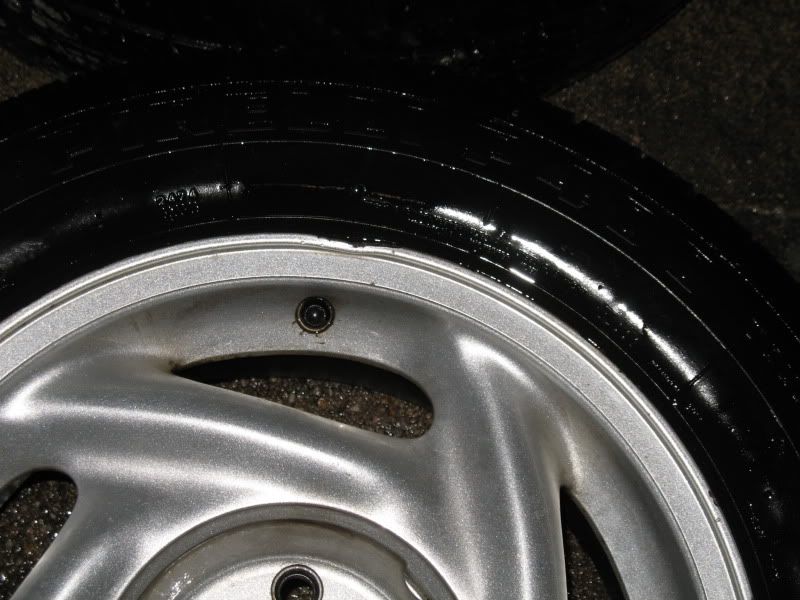 I think I made out like a bandit finding a set of sports with good tires for $80. Cant go wrong with that