Discussion Starter
•
#1
•
Alright, some of you may know that I got in a wreck back in like January. Icy roads, basically slicks on the back, etc etc...you get the idea.
Well, for those of you that don't know. I went into a ditch backwards after spinning and hit passenger side quarter panel, and rear bumper first.
Basically what I'm asking is your opinions on this. What's the cheapest, best way to fix this? I really don't want to pay a body shop, so I'd prefer to do it myself or at the shop. I know for a fact the frame IS NOT bent, just the quarter panel. I've had that thing up on a lift at work checking every section of the rearend, quite a few times and everything is straight, but the quarter panel.
Here's a shot with the cover on. If you notice the 6+ inch crack in the cover. Directly behind the forward section, it is bolted into the quarter panel. Meaning, it's been pushed in towards the center of the car.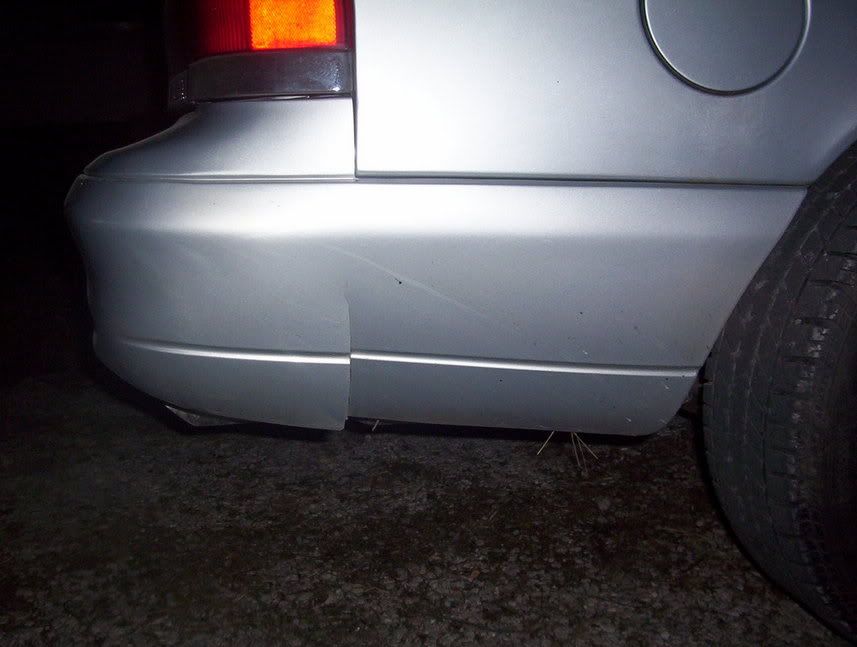 Here's a shot of some other damage caused by the ditch. ...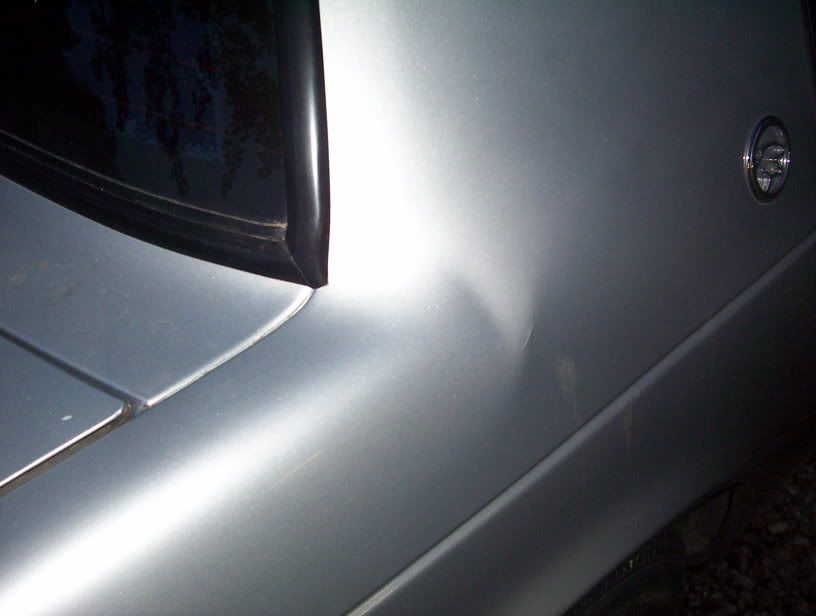 The circled sections show the only differences between the driver side and the passenger side. On the passenger side, looking from the rear, it also looks like a crap weld started to break.
Here, if you compare the distance between the quarter panel, and the trunk at the very top of the picture, and where it started to round, you can see it's been pushed it.