AzzKicker Cars Rear Shock Tower Brace​
$75 plus shipping​
These braces strengthen the rear shock towers by connecting them. The end result is less body flex, for a much more stable feeling in the twisties. These braces mount to the strongest part of the rear shock towers. The supplied hardware goes through several layers of sheetmetal for a strong, secure attachment. This brace fits any 89-97 Tbird/Cougar. It can be modified slightly to fit 93-98 Mark 8's. This brace can be installed without removing the shocks, though a compact or right angle drill or a short drill bit is necessary due to the confines of the area. These braces come painted satin black.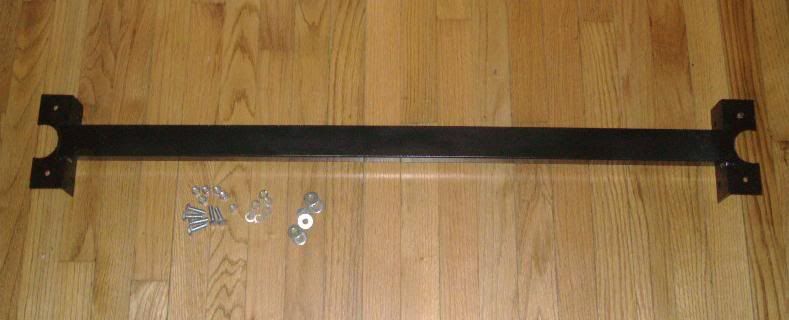 I accept paypal or money order. Please contact me at
[email protected]
with your zip code for shipped prices and ordering information.
-Rod