Discussion Starter
•
#1
•
well, i had a wild hair and decided to make her louder. :tongue:
wasnt too difficult, just a little rusty of course.
picked up the walker 41826 pipe off summit. i guess in 96 ford decided the car didnt need a resonator and replaced it with that bit of pipe, but the rest of the system is identical.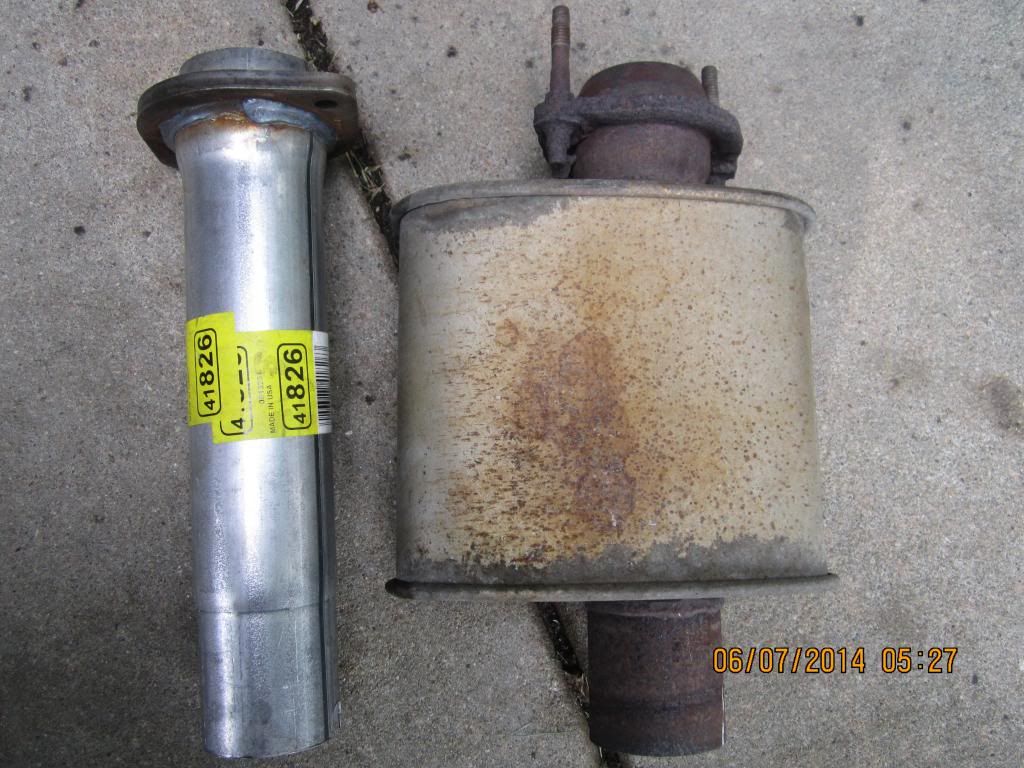 had to notch out the pipe on the resonator to get it off but i finally got her in their.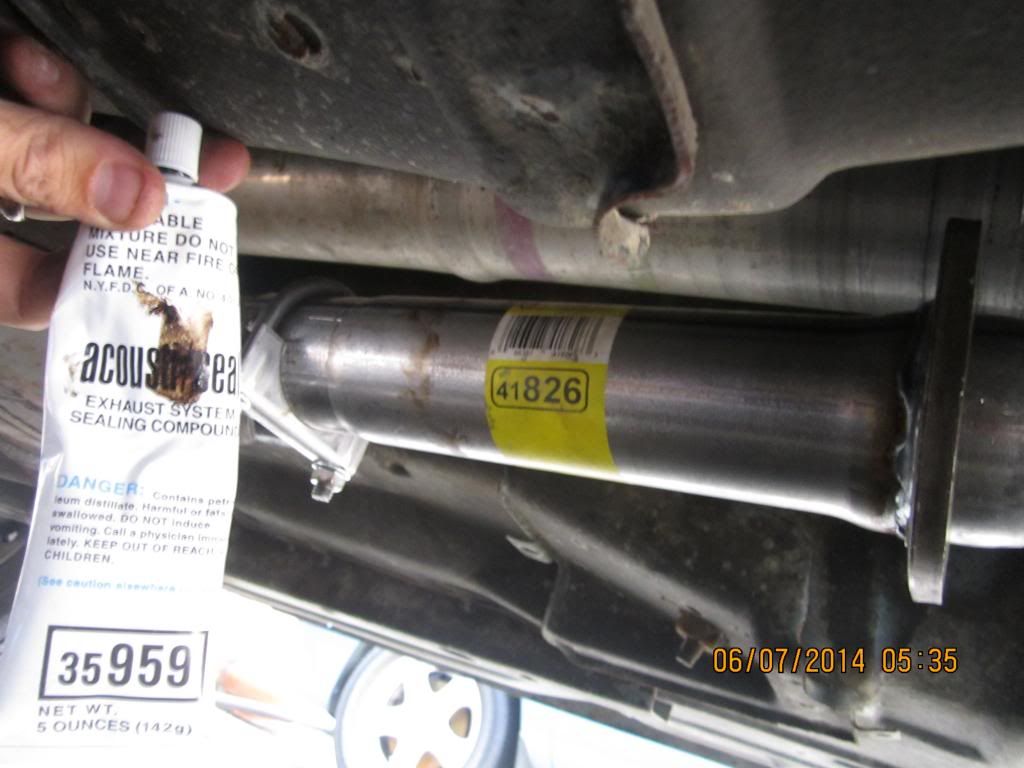 just anouther reason to get under your car every now and then... got out the cutoff wheel and rolled under their with the intention of cutting off the clamp for that resonator pipe.... and all i had to do was twist it with my fingers and it fell off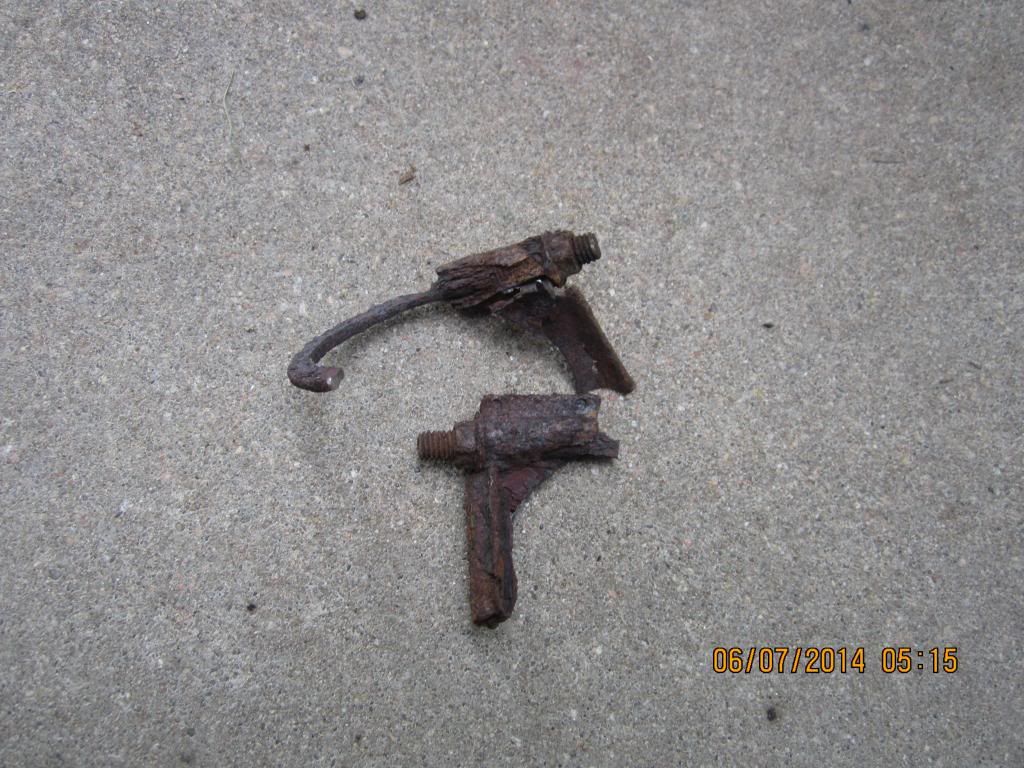 then i dropped this monster down and started cutting off the mufflers.
popped her back in, after i butchered the welding job... never said i was the best welder in the world, but after a half hour of grinding it looks ok
one thing i failed to realize... the factory mufflers actually drop the turn downs about an inch internally. the pipe comes in the back, and then comes out an inch lower... which leads to this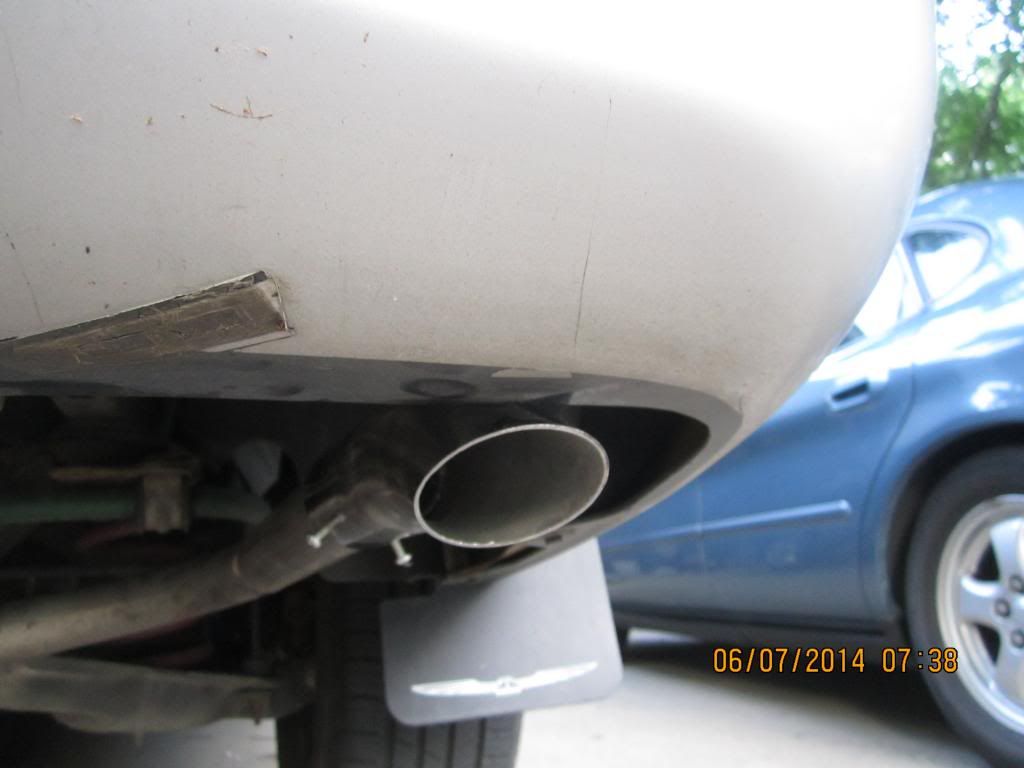 hopefully it doesn't melt the bumper skirt before i get a longer pipe hanger to drop the pipe a bit. their not touching, but its only about a half inch clearance...
otherwise its a lot lighter without those mufflers, so i don't think ill need the hangers that were attached to them. ill probably figure out something to attach them anyway, but it doesn't really move around a lot.
whole heck of a lot louder now, we will see what it sounds like out on the highway Monday i suppose. i do drive a lot of highway into and out of town, but i like it. not popping or pinging at least, but it dose droan a little.
that's what the radio is for though