Discussion Starter
•
#1
•
I know during my duration as a member here on these forums, I have often gotten into discussions with members about the performance my car might or might not be putting out. In my previous posts I have often stood behind the modifications I have done to my vehicle as being extremely helpful in increasing the fuel economy and performance of my car. Some people on these boards took issue to my personal experience and so I sought to put my Thunderbird on a dyno in order to set the record straight with quantitative measurements.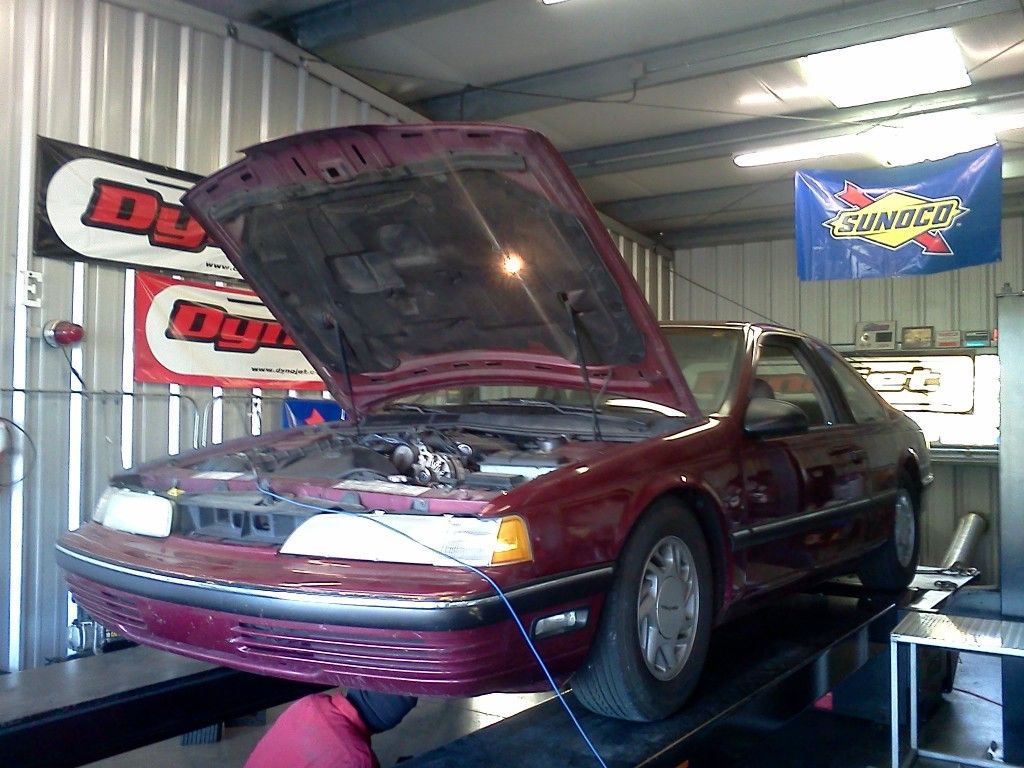 My vehicle:
1989 Thunderbird
3.8 V6 / AOD
127,000 miles
Modifications:
Air Silencer Delete
Polished Throttle Body
High Flow Catalytic Converters
Full 2.5in Exhaust with 18" Magnaflow DISO
Keep in mind all of the sensors and vacuum lines on my engine are new, as well as spark plugs, distributor cap and rotor, air filter. My fuel injectors were cleaned 1000 miles ago.
My car left the Lorain Ford plant nearly 24 years ago today (12/12/1988) with
140hp and 215 lb ft
at the crank. On 12/09/2012, my Thunderbird put up these numbers on the dyno, at the wheels: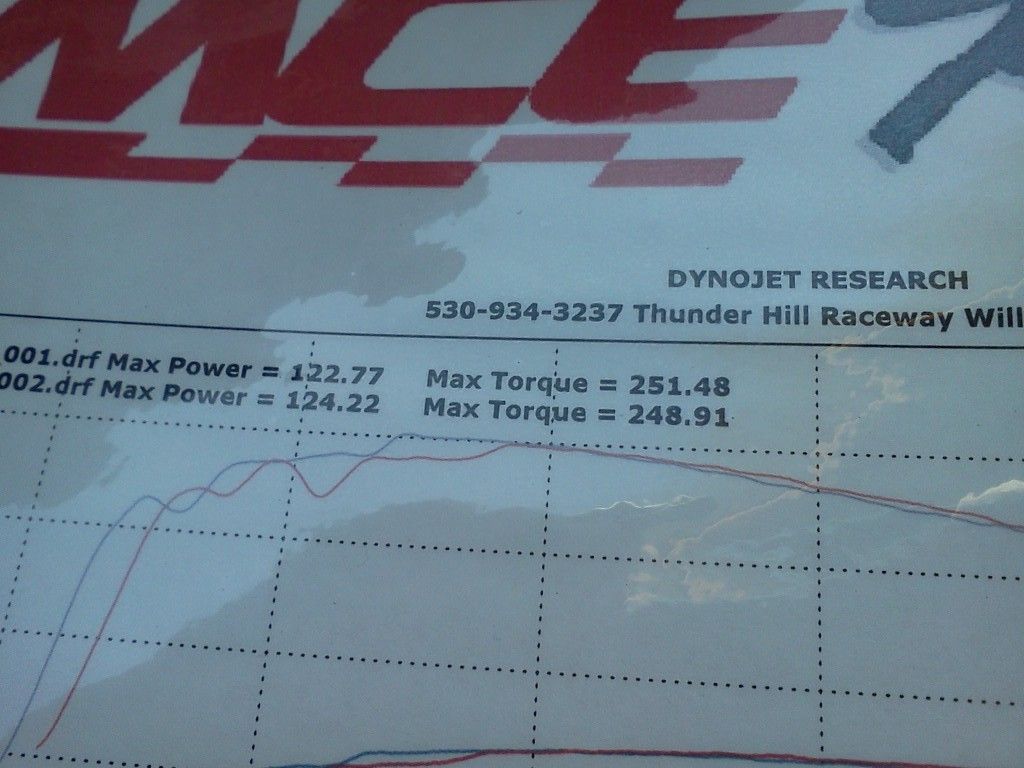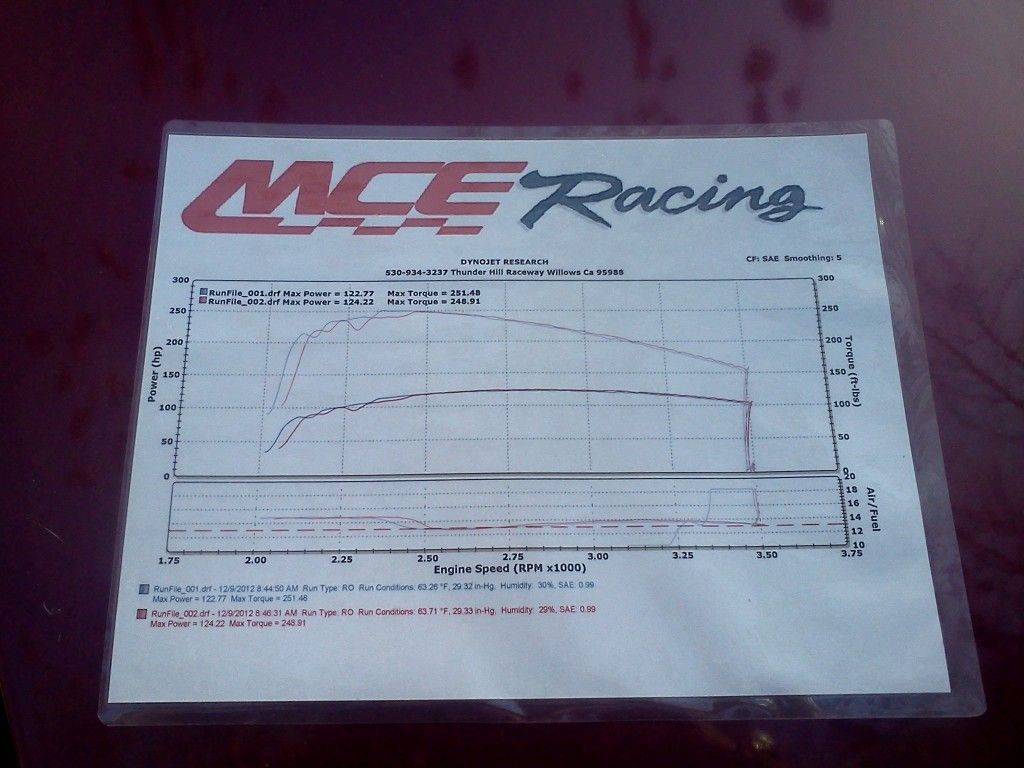 125HP and 250lb ft at the rear wheels
. The gentleman at the dyno place believes its probably around
150HP and 275lb ft at the crank
.
When I get my M5R2 off the floor in my garage and In the car, I'm going to try for 275 at the wheels. My fuel trim looked slightly lean during the whole run so if I got a tune it would probably help me out. What do you guys think I should do next to increase my performance?