Discussion Starter
•
#1
•
I'm beginning to feel like Imelda Marcos and her shoes.
I now have four sets of wheels for the Thunderbird.
My 97 Sport came with the stock alloy Sport wheels.
I then got a set of chrome Sports.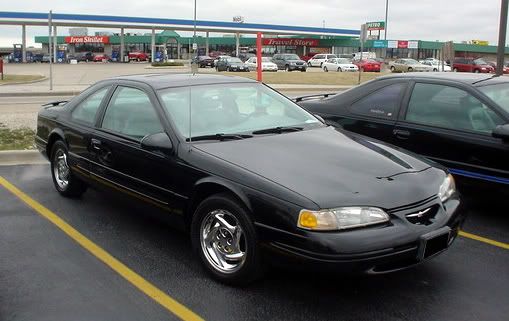 I have been using these as my winter wheels and they have developed some problems with pitting and corroded beads. I'm going to retire them for a while so I can see if they can be salvaged. So, I'll probably use the original Sports for my winter Continentals
I have been using 17" SVT wheels with 245/50/17 Pirelli P-Zero Assemitricos.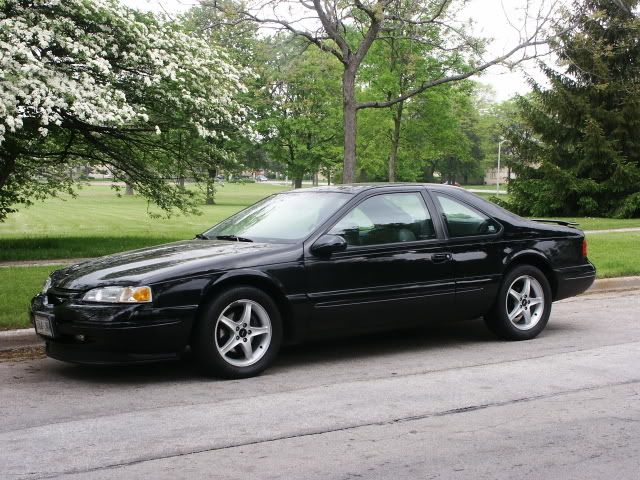 Now, I went and bought these.
They are as staggered set of 3 piece forged 35mm offset AVUS wheels with 19x8.5 front and 19x9.5 rims carrying Nitto NT555 Extreme ZR 235/35ZR19 front tires and 275/30ZR19 rear.
I probably won't mount them till I get some brakes that will fill them up, but then I'll have a problem with the 16".
The tires are a little small in diameter for the car too. I'd rather have 275/35/19 and 245/40/19 to more closely match the stock rolling diameter and to get a little more footprint on the front to reduce understeer. Now I need more power to do these justice.