Discussion Starter
•
#1
•
Hey folks,
Just stopping by since I decided it's time to add another Thunderbird to my fleet.
Currently I have my 95 T-Bird LX with the V8, and I do have my Taurus station wagon with the Essex, so I decided I needed a manual transmission supercharged glory.
Quite honesty, this is the fastest car I have ever owned. And it's a bit exhilarating. Once the supercharger begins to kick in, the beast just flies away.
Bought it from a SCCoA guy, who originally posted it on Craigslist. I ended up searching SCCoA first to see if the guy was familiar with it, I found it there. Car has quite a few tasteful mods done to it,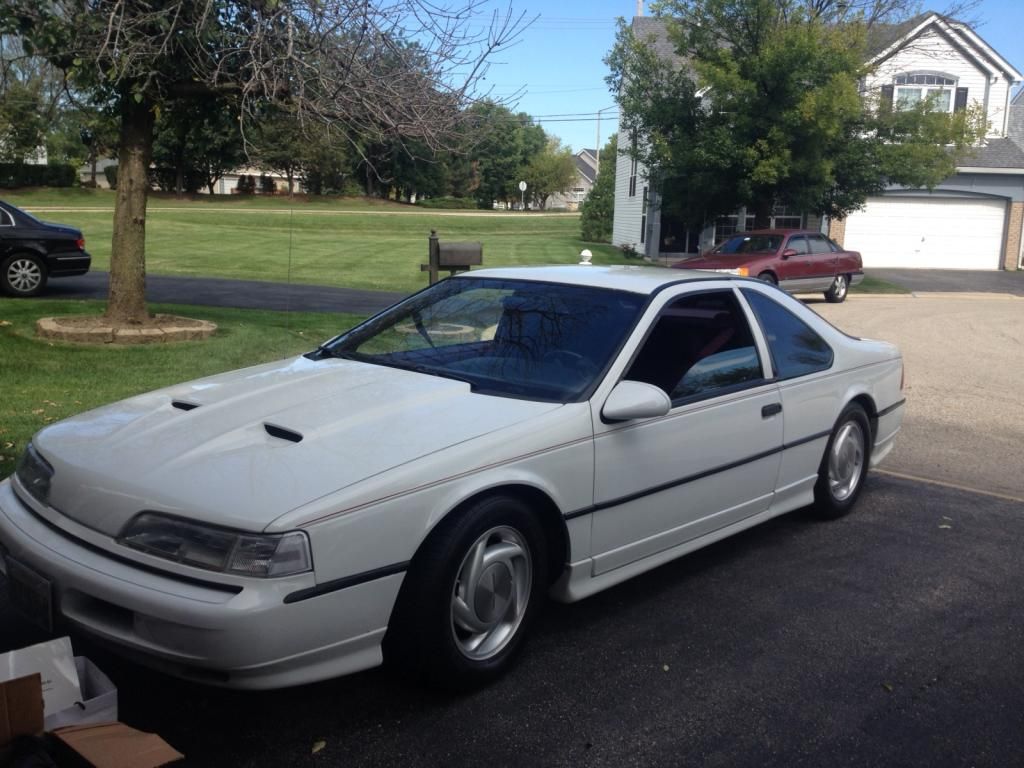 The day I went to go look and buy it. I had money in hand waiting to buy this thing the minute I saw it.
Purchased with 126k miles, the previous owner had the following done to the car:
Cervini's hood
ZR cold air intake
Supercharger over drive pulley
Eibach pro kit springs
Tokico adjustable shocks/struts
Among other things.
The car wasn't perfect though, it had it's fair share of issues. The overhead lights did not work when doors were open, power mirrors only worked when you flipped the overhead lights on from the switch, and opened the door, and other weird electrical glitches relating to the same circuit. And driver's door seat belt did not work.
Upon ripping it apart, found out that a main junction point had corroded out and deteriorated.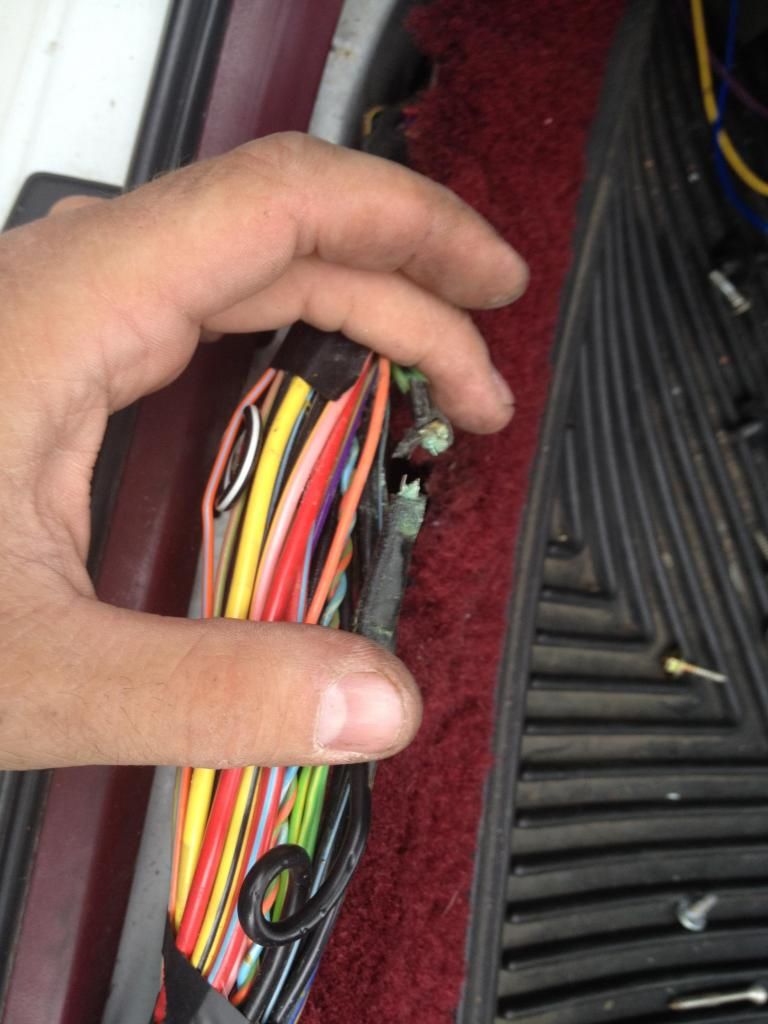 Thankfully from doing keyless entry mod to my LX, I was familiar with where wire splices and junctions were under the carpet.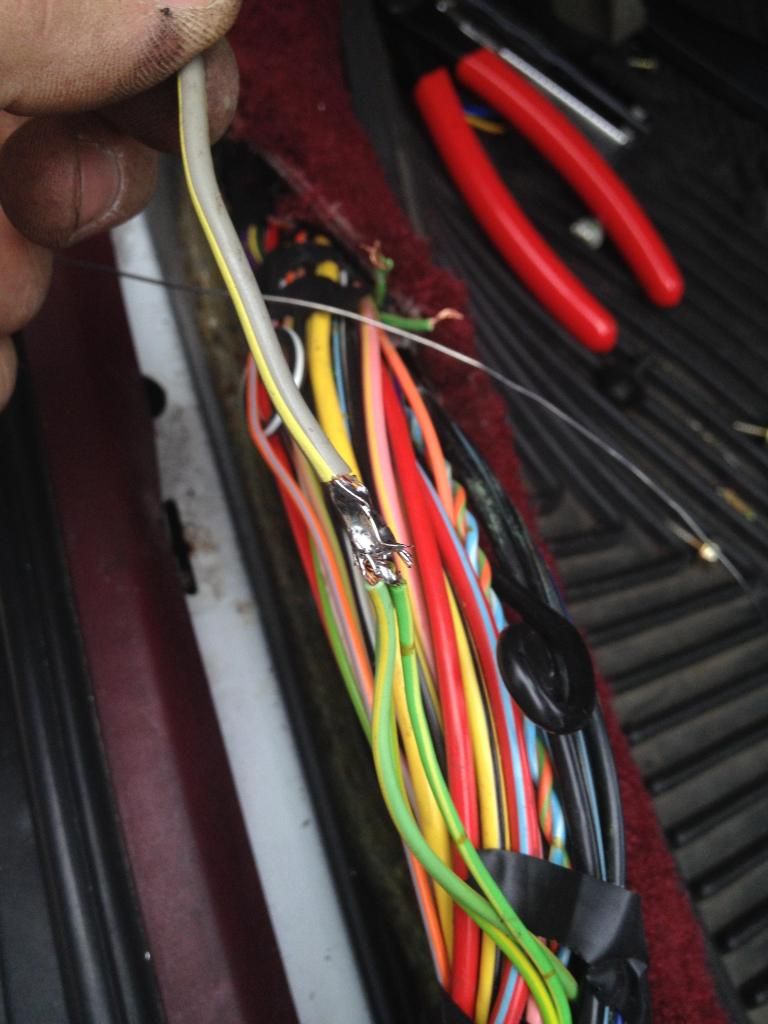 Used a thick jumper to bridge the gap.
Much more reliable than Ford's method, and this fixed all my lighting and mirror issues.
Same issue with the driver's seatbelt not working, in the door the wire that fed from the door ajar switch to the trunk got broken, this took more time since I had to find the wire, then hook my tester in to find where it broke.
While I had the car apart, I decided to fix the stereo, previous owner had an Alpine that was probably good back in the day, but decided to modernize it with a stereo with an auxiliary input.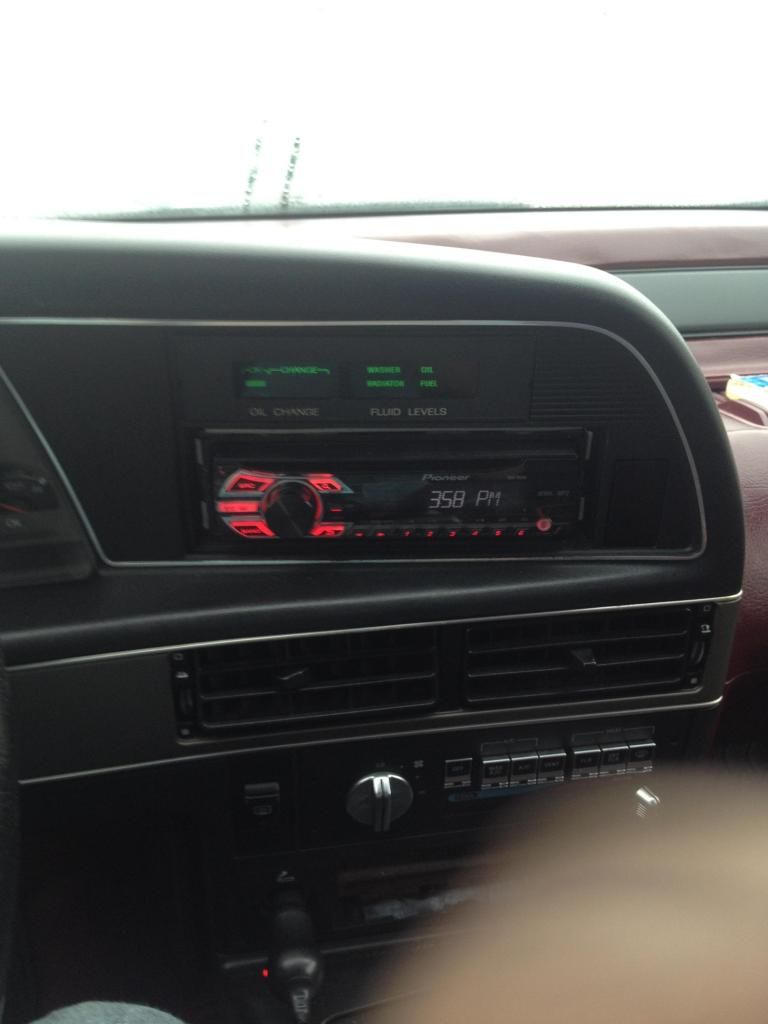 Funny thing, the premium sound system was never truly bypassed... I had to bypass the amp so that the head unit was the working, sounded much better after that.
This worked just fine
Previous owner had the white face gauges in, however, at night the lighting was not well balanced, and it was hard to look at during the night, thankfully he gave the factory gauges and those are now back in the car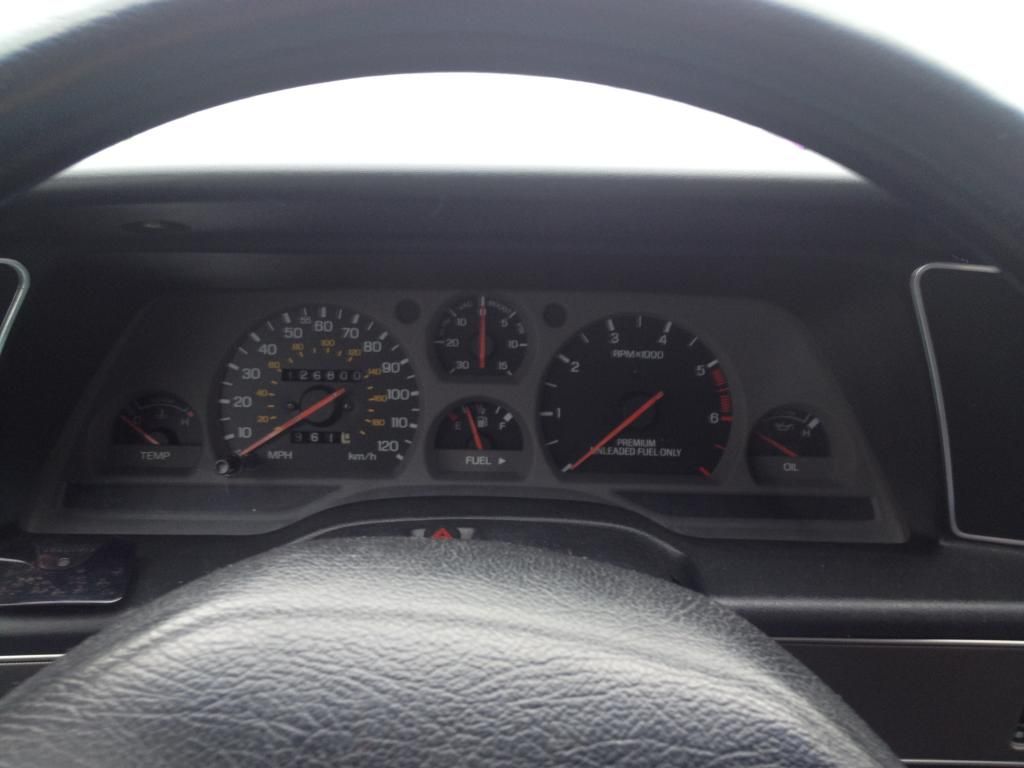 But there she is, my new Bird!
Hope to post more of it and with it along my newly restored 95 LX