Discussion Starter
•
#21
•
I've run into a bit of a problem. I didn't think it was going to be an issue at first, but now that I've put up the top drywall sheet, it's indeed an issue. How do I make it so that the 2-gang box doesn't pop out like this? If I could help it, I'd rather not pull down the top drywall sheet. That was a PITA to put up. I will if I have to, but like I said, I'd rather avoid it.
The first picture, you see the gang box flush with the drywall. The second picture, I've plugged in a small flood lamp to emulate the outlet being used later on (a hair dryer, curling iron, etc.). The third picture, is me pulling on the plug, and you can see how much it pops out before unplugging. That's as far as it pops out.
This is the 2 gang box I got. I clipped it on over the stud using the metal bracket using wood screws as intended.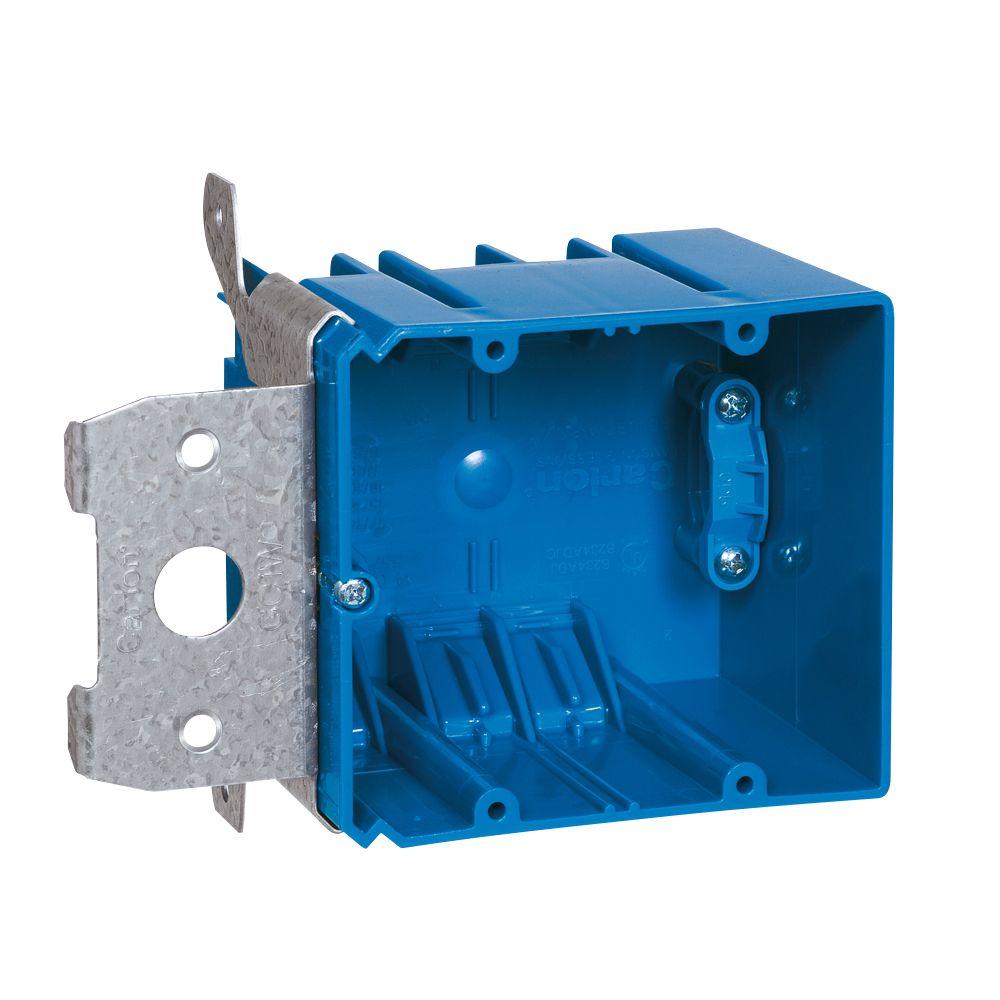 This Carlon 2-Gang Adjustable PVC Electrical Box with Side Clamp is designed to allow adjustment of depth after the wall covering has been installed.