Well, found out last fall, that a 255Lph pump can support 589 RWHP Forced induction. That with stock rails, filter, and lines running #60 injectors. No boost-a-pump or inline pump.
Well changed a few things over the winter and went to the dyno in the spring for some clean up on the tune. made well, well over 650 to the wheels and 500 torque. That was spiking lean at 6000 and then dropping completely off at 6500. So we shut it down, moved the limiter to 6000 and I went home.
So, this piece of work will be my new best friend......
dual 255 LPH Highoutput pumps.
Aeromotive boost ref. regulator.
Trick flow fuel logs (made by aeromotive in black)
-8AN 10 micron filter.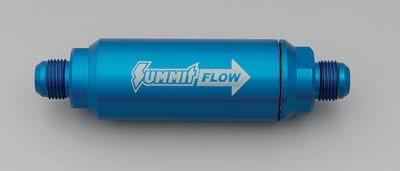 -8AN supply from the tank to the rails. Used the stock fuel supply line for the return. A few quick disconnects at the sending unit and an adapter. Makes it all plug and play in the rear.
Anyone notice I have no plug wires? Coil on plug baby, no spark blow out. Stock coils 15PSI spun it to 7000 RPM