Anyway, I believe what we're looking at is not a U shaped recovery but a

K shaped recovery

.
TM:
I hadn't heard of this but you hit it on the head, buddy. K-shaped is what i forsee as well.
Here's a news clip that illustrates the different types visually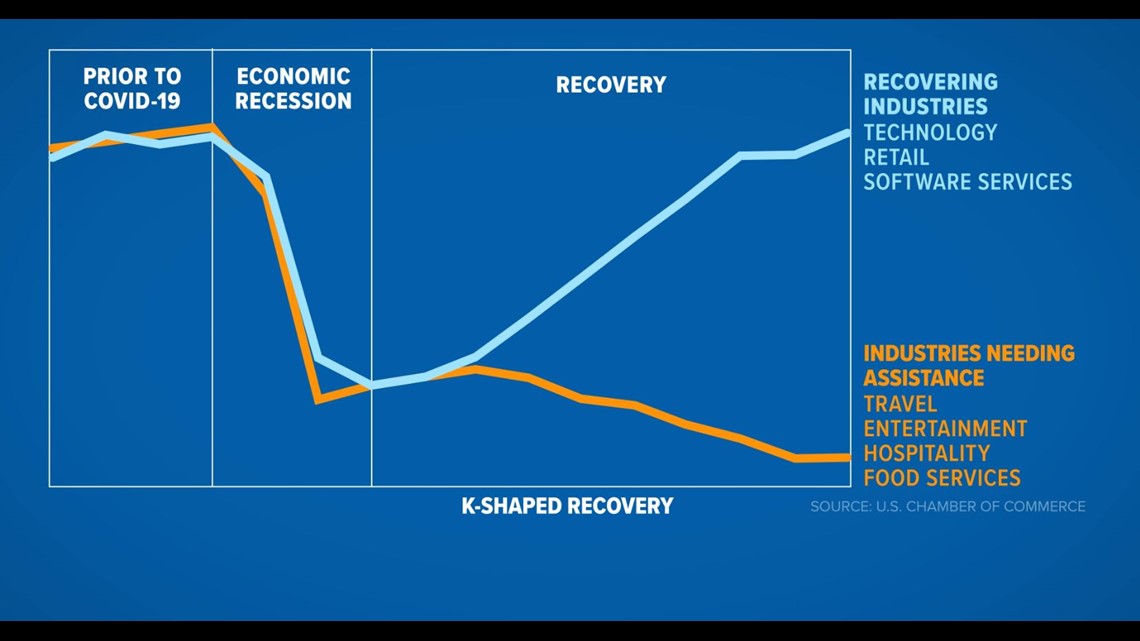 The pandemic not only triggered a recession but has deepened the divide for industries and economic classes.
www.kens5.com