Discussion Starter
•
#1
•
I went to adjust my Koni front shocks today, and I found this on the drivers side shock tower: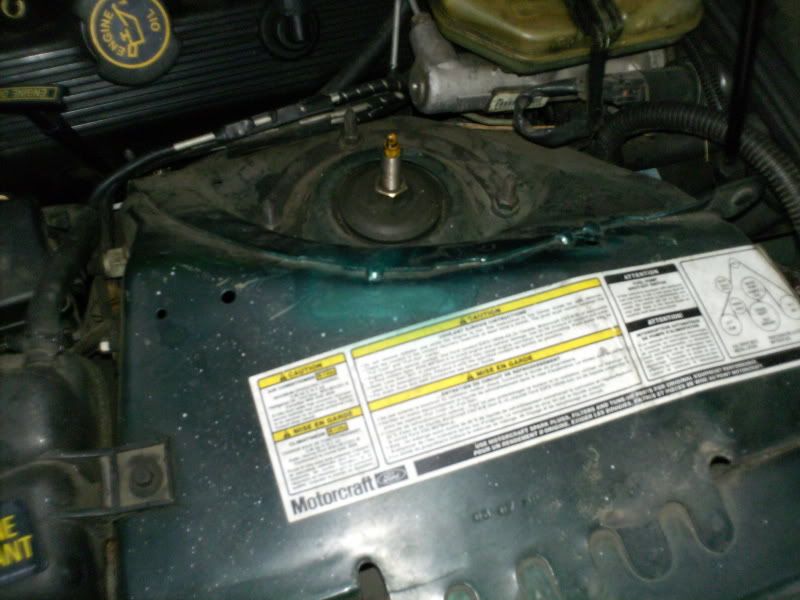 As you can see, green overspray on the sticker, and just ahead of that, some green paint that doesn't quite match, and see the two spot welds on the stock tower? What does this tell you? Obviously it was repaired...but I wonder what all was replaced and what the reason was...
Here is the passenger side for referance, it's not like that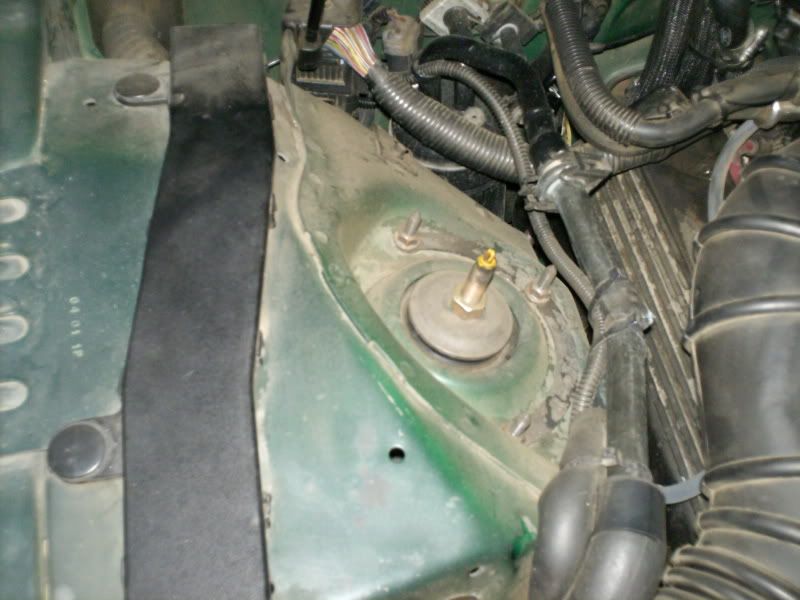 Passenger door under the panel: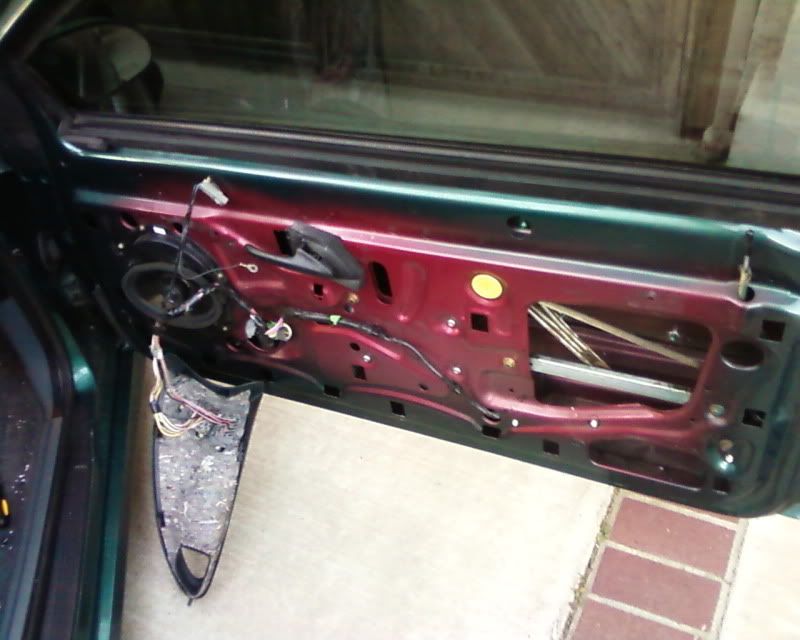 Trunk alignment issues: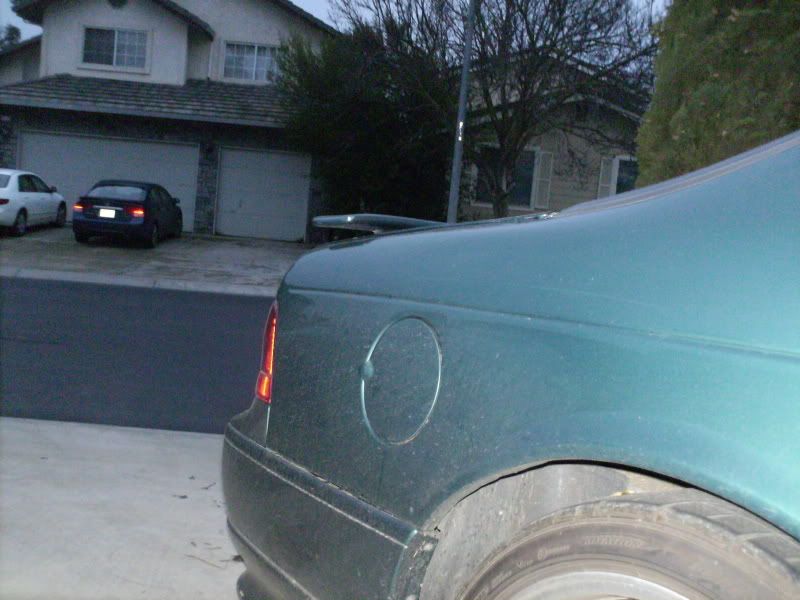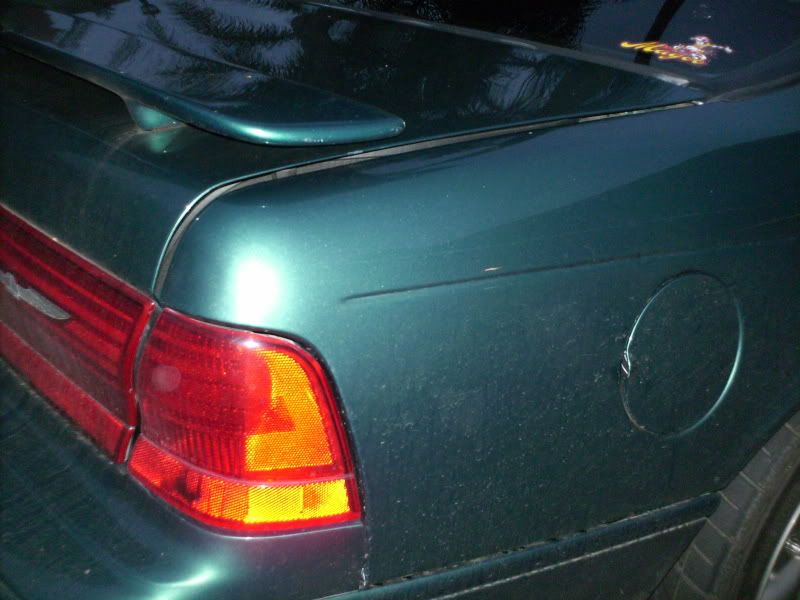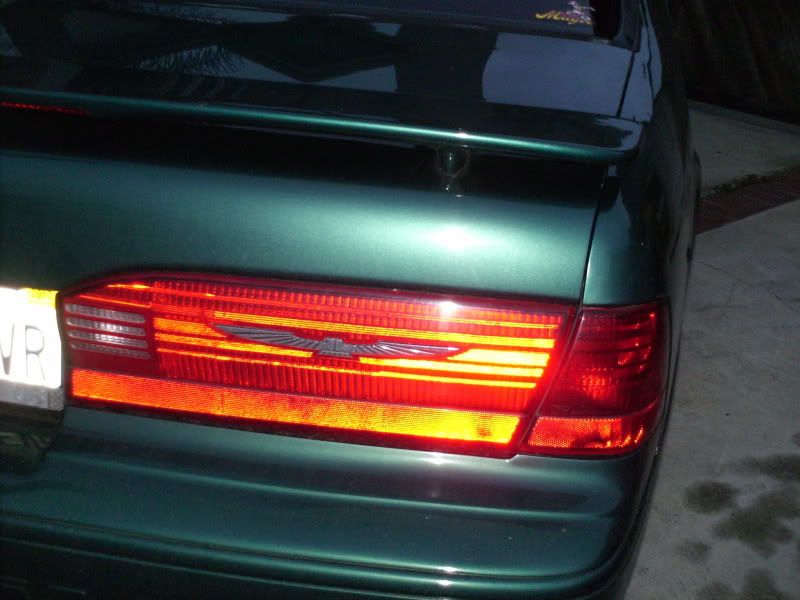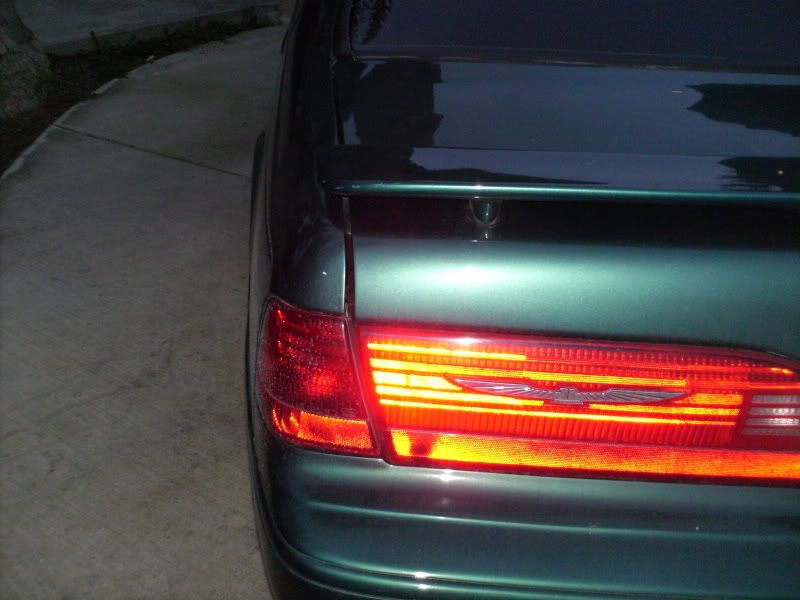 As you can see, the trunk is too high on the passenger side, which throws the gaps off on both sides, too big on the passenger side, too small on the driver side.
Also, the trunk popper doesn't always want to work (it helps to push down on the trunk)
I tried adjusting the lower trunk latch, which worked, made the trunk popper work every time, HOWEVER the gaps on the trunklid where HUGE I tried adjusting that on the trunk arms with no luck, and basically where it sits now is as good as I could get it
Also, the trunk latch appears that it was drilled out or ground down to elongate the holes to provide more adjustment.
So, it's like it has been hit in the rear, and put back together, but everything is off by just a slight bit, the passenger door was replaced for some reason, and the drivers side front inner structure was put back together....so, hit from the rear, spun and slammed in the front too?
Could a body shop look at the trunk and the front inner structure around the shock tower and have some idea as to what happened in this car's past life? Could the trunk alignment be fixed to look correct and trunk release be fully functional?